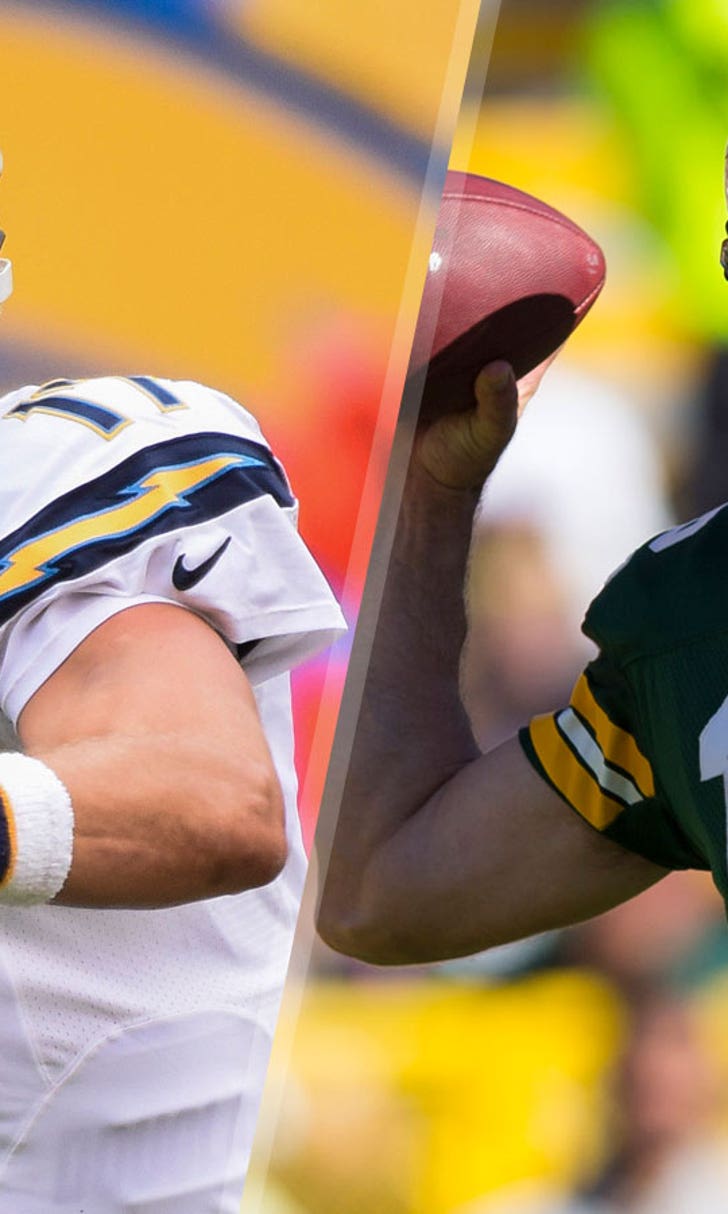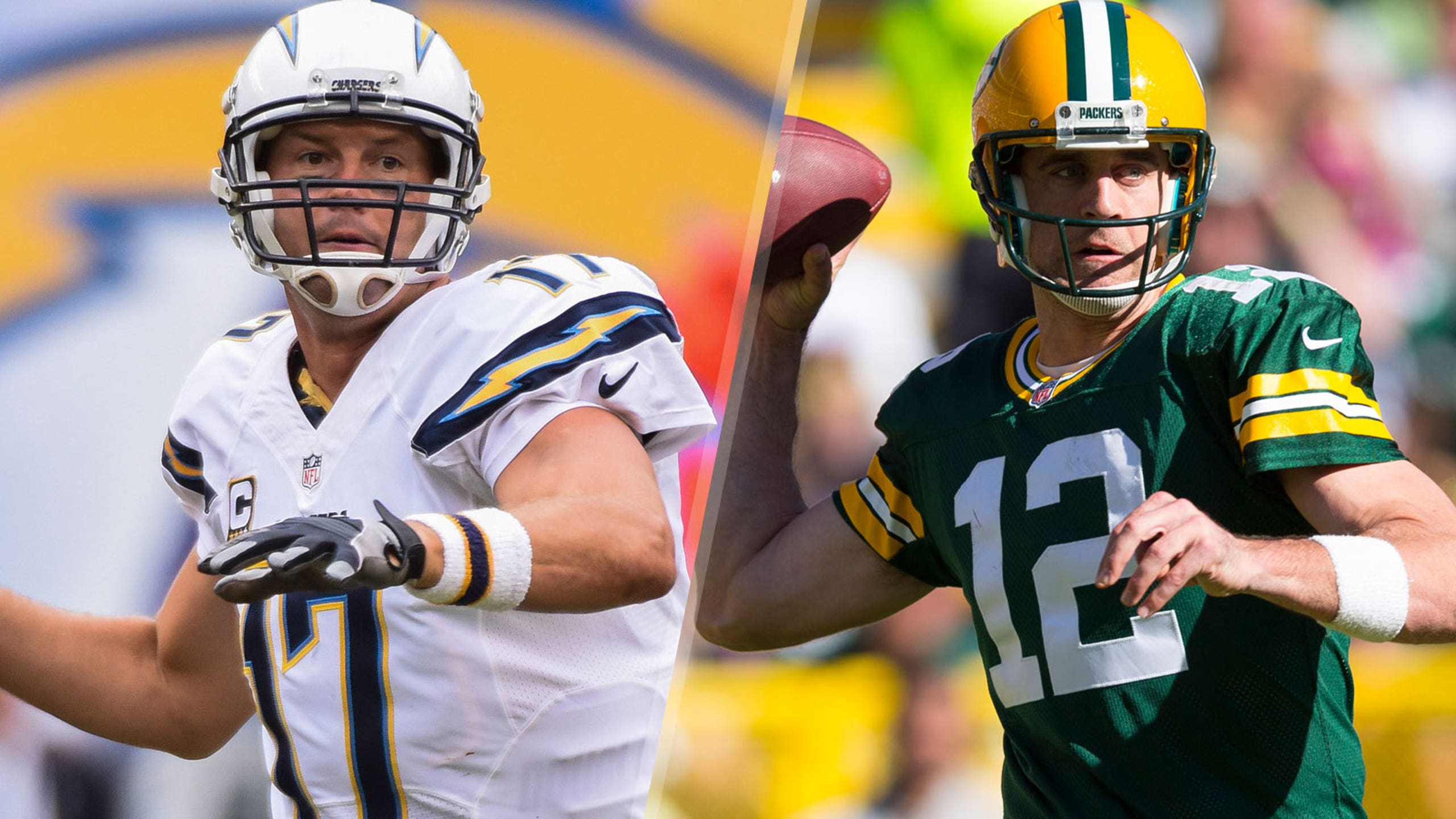 Six Points: Chargers vs. Packers
BY foxsports • October 16, 2015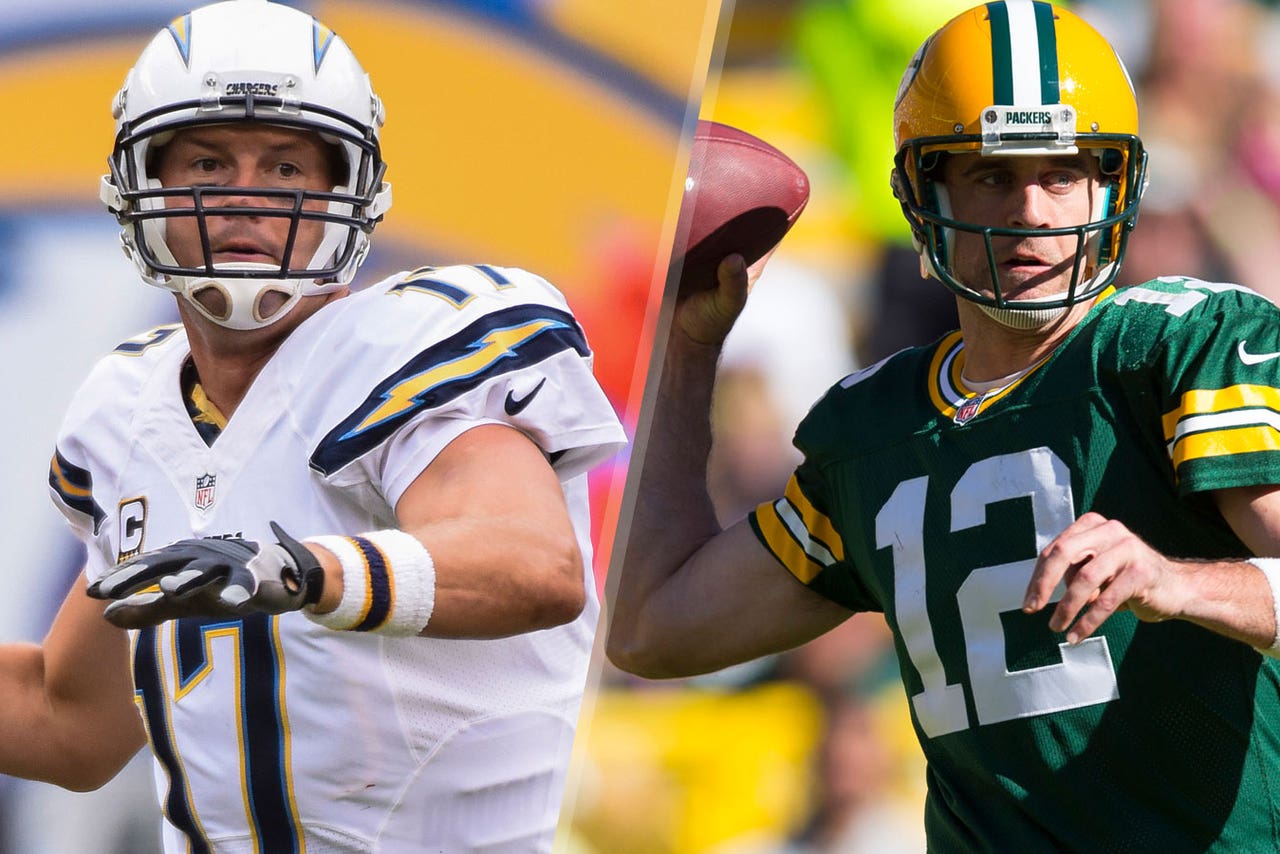 The San Diego Chargers (2-3) will have to give it their all to bring down the mighty Green Bay Packers (5-0) at Lambeau Field in Week 6. The Packers have been dominant on defense this season, but they've yet to face a passer as prolific as Chargers quarterback Philip Rivers. Will San Diego put up a respectable fight, or will Green Bay's Mike McCarthy come prepared with another perfect game plan?
Here are three keys to the game for both the Chargers and the Packers.
Can you beat the Crowd's Line? Submit your final score prediction below. Good luck!
1. Gates, Gates, and more Gates
Aaron Rodgers shouldn't struggle finding the end zone this week; his Packers are fifth in total yards and eighth in total points this season. Expect Philip Rivers to look for Antonio Gates over and over again if it's a shootout. The future Hall of Famer scored twice in his return from suspension last week.
2. Give the Packers another dose of rookie RB
Todd Gurley ran roughshod through the much-improved Packers defense last weekend. Melvin Gordon could be in line for that kind of work on Sunday. The rookie owns the Bolts' four runs of 20-plus yards and might double his total on the road.
3. Ask for another Lambeau Field fluke from Rodgers
The St. Louis Rams proved Aaron Rodgers is no quarterbacking cyborg by turning him over three times at home. Melvin Ingram and the Bolts' blitz is facing the very improbable task of doing that again. Historically speaking, they shouldn't expect a single giveaway.
1. Get Eddie Lacy going early
The Packers' offense has stalled out a bit in recent weeks. Green Bay can get the ball going again by recommitting to the run. Starting running back Eddie Lacy hasn't had a 100-yard rushing day this year, but his first of the season could come in Week 6. The Chargers allow an average of 5.1 yards per carry, which ranks last in the NFL.
2. Don't let Philip Rivers get in a rhythm
Chargers quarterback Philip Rivers has been very productive this season (leads NFL with 1,613 passing yards), but he has been sacked (14, tied for fourth) and intercepted (5, tied for eighth) at alarming rates. The Packers should be able to disrupt Rivers on Sunday. They have 20 sacks and eight interceptions on the season; both totals rank second in the league.
3. Rediscover the deep ball
Green Bay's slightly stagnating offense could use some big plays. Wide receiver James Jones is the Packers' best deep threat with an average of more than 20 yards per reception. The Chargers gave up a 72-yard touchdown to Pittsburgh's Markus Wheaton in Week 5; the Packers should test San Diego's deep coverage with Jones, who caught a 65-yard touchdown last Sunday.
---
---