National Football League
National Football League
Seahawks thump Raiders, Pryor watches
Published
Sep. 2, 2011 1:00 a.m. ET

Terrelle Pryor's night consisted of holding a clipboard, with an earpiece hooked to his left ear and a football tucked under his left arm.
So much for Pryor getting any playing time before his five-game suspension kicks in.
See ya in October, Terrelle.
Thomas Clayton and Vai Taua had short touchdowns runs, Jeff Reed kicked two field goals, and the Seattle Seahawks closed out the preseason with an uninspiring 20-3 victory over the Oakland Raiders on Friday night.
While Seattle's offense showed some bright spots that should make fans a little less apprehensive heading into the regular season opener on Sept. 11 in San Francisco, most of the focus was on the Raiders' sideline and if Pryor would get into the game.
Raiders coach Hue Jackson hadn't committed to anything related to Pryor and as the final minutes of the fourth quarter ticked away, it was Kyle Boller continuing to take snaps and Pryor serving as a spectator.
Jackson said he was briefly tempted to give Pryor a few snaps, but ultimately decided he didn't want to put Pryor in a situation where he might not yet be familiar with what the Raiders were trying to do.
"I had thought about it, but again there was so much pressure and having to call plays I know he hadn't had a chance to practice," Jackson said. "I didn't want to put him in an uncomfortable situation. I don't think that's fair to the kid."
While Pryor was the focal point for Oakland, the Seahawks were bitten by the fear every coach faces going into the final preseason game. Seattle coach Pete Carroll said that guard Robert Gallery and defensive lineman Jimmy Wilkerson both sustained knee sprains that are "significant enough we have to be concerned about next week."
Gallery was one of Seattle's marquee free-agent signings, coming over from Oakland to provide a veteran presence on Seattle's young offensive line.
"Those are two significant shots we've got to take a look at and see where Robert will be and where Jimmy will be for the next week," Carroll said.
Friday was the final chance for Oakland to see Pryor on the field before he serves his five-game suspension handed down by Commissioner Roger Goodell as part of his entry into the NFL supplemental draft.
It's been less than two weeks since Oakland selected the controversial former Ohio State star in the third round of the supplemental draft. He signed a four-year contract with the Raiders a few days later. Pryor gave up his final season with the Buckeyes after an investigation into the team's memorabilia-for-cash scandal that cost coach Jim Tressel his job.
"I think the young man can play quarterback," Jackson said. "Right now it's not really about him, it's about the team, but this young man, he can throw it, he works at it and it's important to him."
Reed kicked field goals of 25 and 36 yards, and Sebastian Janikowski made a 34-yarder for the Raiders.
While the majority of the starters for both teams were on the bench resting well before halftime, there were some notable exceptions. Seattle rookie right tackle James Carpenter, who struggled badly last week in Denver, played nearly the entire game, only taking a second quarter break when Breno Giacomini got reps with the Seahawks No. 1 offensive line.
Fellow Seattle rookie lineman John Moffitt played three full quarters before giving way in the fourth.
With Carpenter and Moffitt playing better, Seattle starting quarterback Tarvaris Jackson was finally given time to throw.
Jackson played less than one entire quarter. He was 5 of 7 for 88 yards, but forced one throw toward Golden Tate in the end zone and was intercepted by Oakland safety Tyvon Branch. Even though Jackson was back on the sideline before the end of the first, his two drives nearly created two scores and rolled up 100 yards of offense.
Tate's status on the Seahawks' final roster was put to rest with an impressive showing.
Tate had five catches for 79 yards, including a 43-yard reception from Jackson where he beat safety Michael Huff off the line of scrimmage. Later in the first half, Tate returned a kickoff 34 yards and at the end of the half had a 43-yard punt return that set up a field-goal attempt at the end of the half.
"It took a little pressure off of me," Tate said. "I definitely saw the blogs saying I could be cut, released, traded or whatever so hopefully I showed the coaches that I can play this game and they'll keep me around a little longer."
Oakland went with its starting offense for much of the first half with Jason Campbell not checking out until the final few minutes of the second quarter. Campbell went 8 for 11 for 76 yards in his final action before the Raiders' opener Sept. 12 at Denver.
"I felt good. I thought the offensive line did a great job protecting us. Once again I don't think I got touched," Campbell said. "I was able to make rhythm passes and get the ball out quickly. We just got to learn to finish drives."
---
---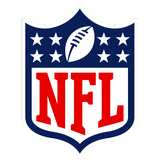 Get more from National Football League
Follow your favorites to get information about games, news and more
---