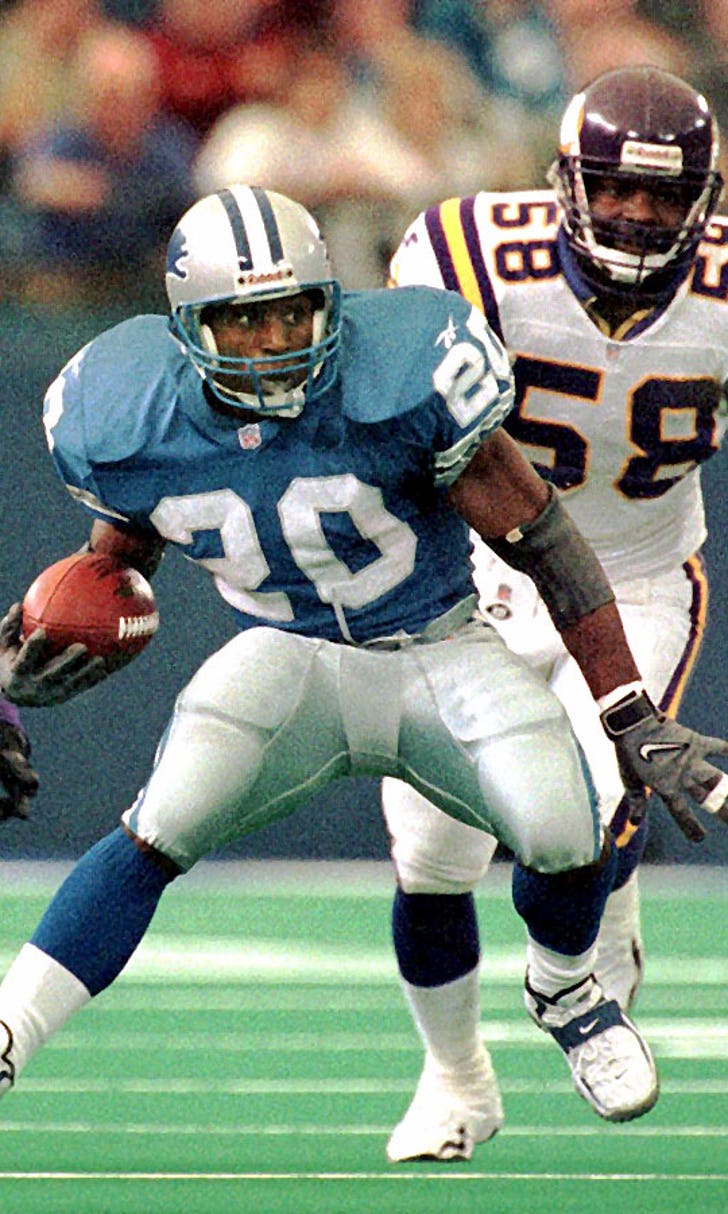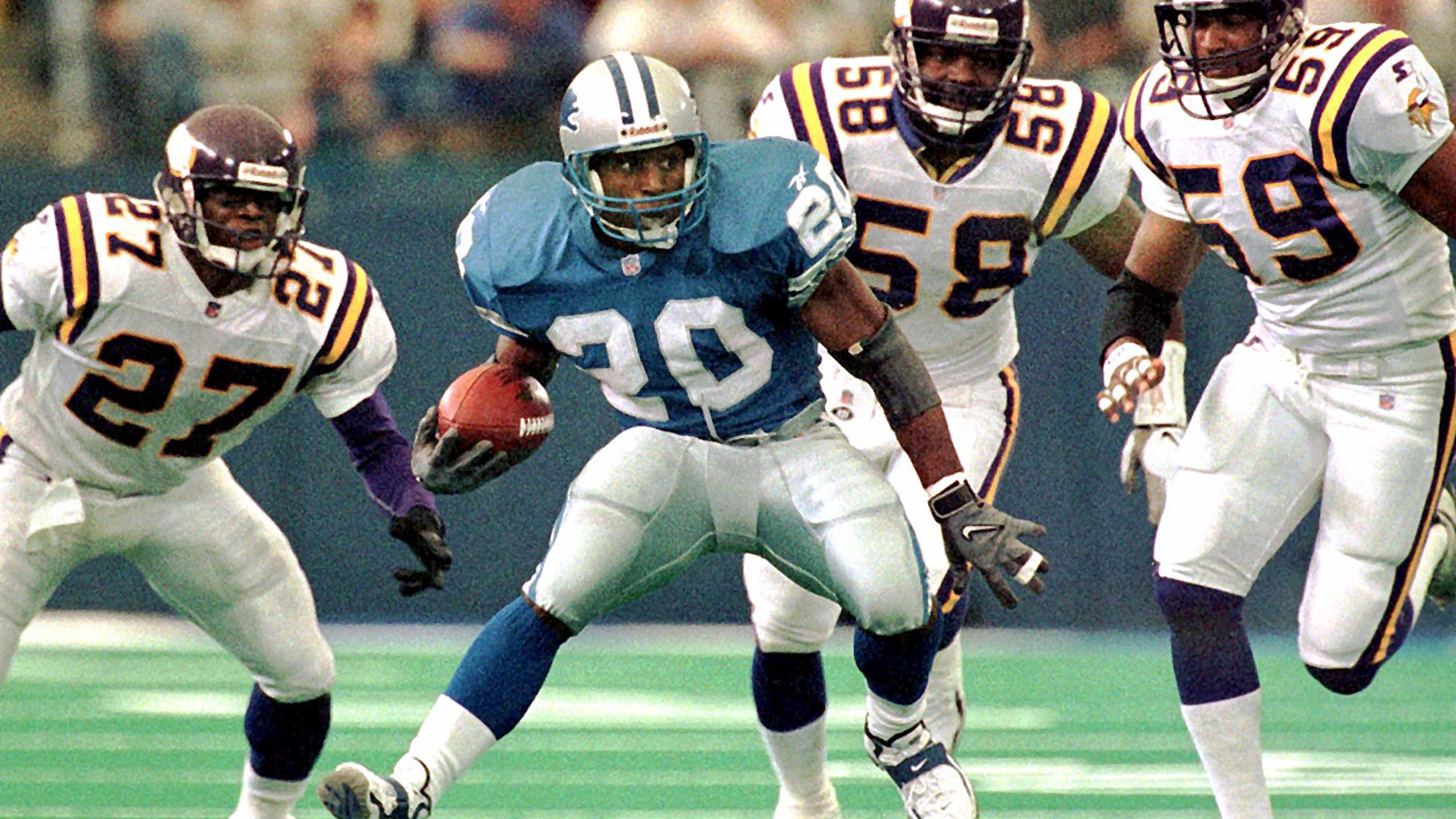 Savvy fan fetches $3,000 for Sanders-signed urinal
BY foxsports • June 11, 2015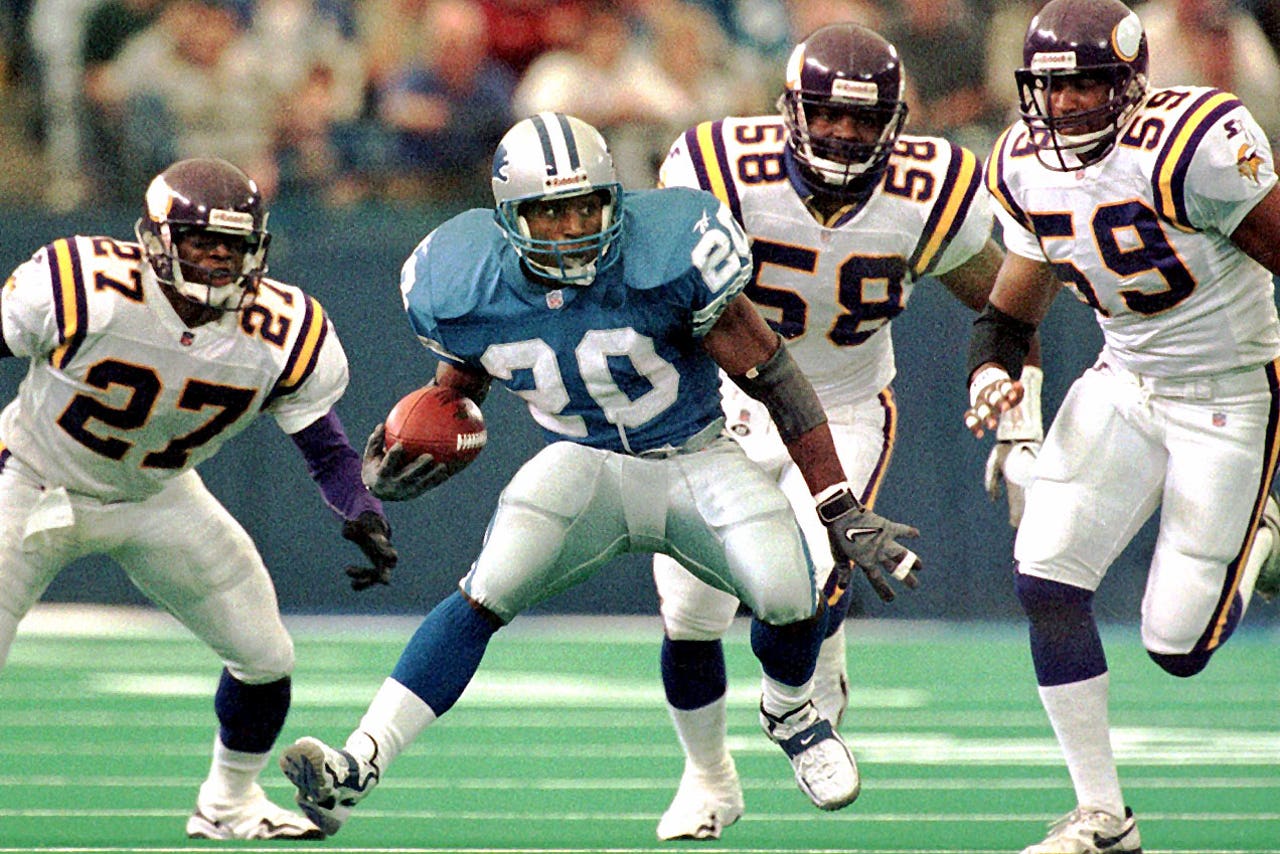 Here's a new way to measure an athlete's popularity: How much a urinal they sign goes for on eBay.
And here's one way to measure a person's business savvy: How much they can fetch for a $23 urinal.
By those standards, Barry Sanders is still quite the popular figure, and Mike Kozan is a hell of a businessman.
According to multiple reports, Kozan, 28, bought a urinal from the home locker room in the Pontiac Silverdome at auction last year, spending $23. Shortly after, he dragged the urinal to a mall hosting a Sanders signing. (For a much more detailed account of the urinal's journey from locker room to memorabilia, read our previous report.) After initially refusing to sign the urinal, Sanders decided to sign it and take a photo with Kozan.
On Thursday night, Kozan's eBay auction for the urinal ended, the winning bid coming in at $3,000. ESPN reported that the urinal fetched 46 bids from 17 people, and that the bidding increased $400 in the final 24 hours.
If the bid holds up, it will be quite the reward for Kozan, a lifelong Lions fan whose unique piece of memorabilia nearly never happened. When the Silverdome auction took place, Sanders tweeted he would not sign urinals. Kozan claims he was unaware of the tweet when he took the urinal to the mall, hence Sanders' initial reluctance to sign it.
"Barry felt bad turning him away after he had lugged the thing down there and waited in line," J.B. Bernstein, Sanders' agent, wrote in an email to ESPN last week. "It was really my fault because urinals are not listed in the items that Barry won't sign. He is so good to his fans that he will pretty much sign anything, but going forward we now state that Barry reserves the right to refuse to sign any item, and that odd items should be cleared in advance through his memorabilia partner, Schwartz Sports."
Another happy note on the end to this story … Kozan said he plans to donate around 10 percent of the bid to charity.
Sanders ran for 15,269 yards and 99 touchdowns over 10 seasons, all with Detroit. He ran for 2,053 yards in 1997 was inducted into the Hall of Fame in 2004.
H/t: The Score
---
---