National Football League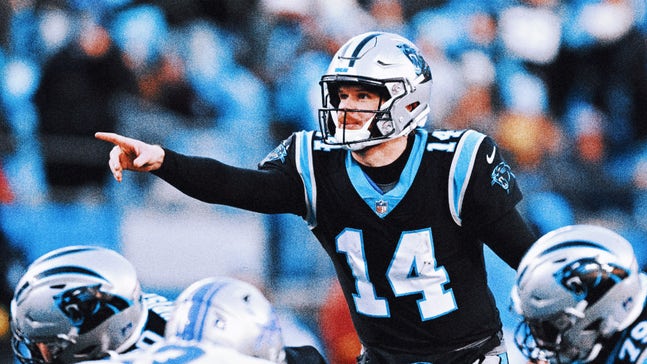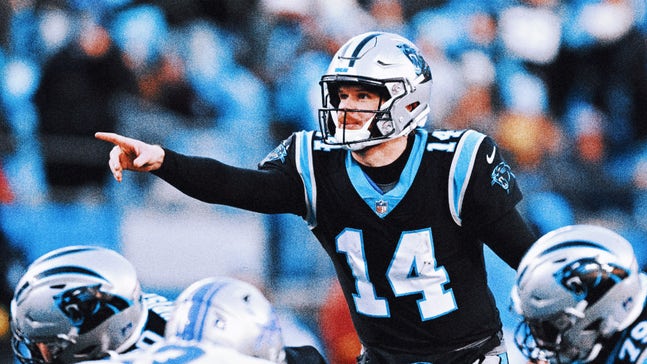 National Football League
Sam Darnold gets career reset, adds insurance for 49ers
Updated
Mar. 30, 2023 4:35 p.m. ET
PHOENIX — Quarterback whisperer Kyle Shanahan secured another reclamation project this offseason when the San Francisco 49ers signed former first-round pick Sam Darnold to one-year, $4.5 million deal in mid-March. 
Selected No. 3 overall in the 2018 draft by the Jets, Darnold failed to live up to lofty expectations in three seasons with New York. In 2021, he was traded to Carolina, where he mostly struggled for two more seasons.
Still just 25 years old, Darnold is 21-34 as starter, completing 59.7% of his passes for 11,767 yards, with 61 touchdowns and 55 interceptions for a shoulder-shrugging 78.2 career passer rating. 
Darnold did help the Panthers finish 4-2 in the final six games of the 2022 regular season, with Carolina just missing out on a postseason berth.
"It was just playing patient," he said about that stretch during his introductory press conference with San Francisco. "That was the biggest difference for me. Not forcing things when they weren't there. Because when you turn the ball over and force the ball in there, you can't have a chance late in the game."
With both Trey Lance and Brock Purdy recovering from injuries, Shanahan needed another healthy arm. And after finishing the NFC Championship Game without a healthy quarterback, the 49ers secured a third competent option for a team built to make a Super Bowl run.
"Sam has as good of a skill set as there is," Shanahan told reporters at the NFL owners meetings in Phoenix this week. "That's why he went as the third pick in the draft. When you study his play, you can see it, too. I don't think he's always been in the best situations, which is tough for quarterbacks. It's tough for all players. 
"Sam has played and done some good things in this league. He hasn't won a ton of games. He's been put in some situations where you're going to keep both teams in the game because you have to keep slinging the ball to give yourself a chance to win, so you don't always have the best stats. But you see the ability, and he's always had that ability since his first year in college when we started watching him. And there's no reason he can't do it."
For the first time in his career, Darnold will be coached by one of the best offensive minds in the business in Shanahan. And there's no pressure. Lance and Purdy are expected to battle it out for the starting job once both are healthy, while Darnold provides insurance should those two suffer injuries again in 2023.
The 23-year-old Purdy suffered a torn ulnar collateral ligament in his right elbow during the opening quarter of his team's NFC title game loss to the Philadelphia Eagles. The Iowa State product had surgery on March 10 and will work through a recovery that could range from six-to-eight months. Purdy is rehabbing at home in Arizona. 
Shanahan said the QB should start throwing in June. Based on how Purdy played during the second half of last season, both general manager John Lynch and Shanahan said he would be the 2023 starter if healthy. Shanahan is taking a wait-and-see approach to Purdy's return, with the potential that the second-year pro will not ready at the start of the regular season. 
After being the last pick of the 2022 draft, Purdy was pressed into service midseason after both Lance and Jimmy Garoppolo were injured. Purdy went 7-1 as the starter during the second half, completing 66.5% of his passes for 1,943 yards, with 16 touchdowns and just four interceptions for a 108.0 passer rating.
"Brock played in eight games," Shanahan said. "Trey had that job going into last season, and if he would have played eight games like that, no one else would have come in to beat him out. But with Brock being hurt, it does open it up and give [Lance] a chance. 
"I don't know how Brock is going to come back. I don't know exactly when he's going to come back. I don't have the exact answer to that. But right now because he's hurt, it's nice to focus on Trey. It's nice to focus on Sam and see how they do in OTAs and most likely see how they are playing in training camp. Because I think it will take some time for Brock." 
Lance, 22, was anointed the starter at the beginning of the 2022 regular season, but he suffered a season-ending broken ankle in Week 2 against the Seattle Seahawks that required two surgeries to fix. The North Dakota State product is expected to be fully healthy at the start of offseason work next month.
Shanahan said Lance and Darnold will both get first-team reps during phase one of organized team activities in April. 
Lance has played in just eight games since being the No. 3 overall pick of the 2021 draft. The Niners gave up three first-round picks and a third-rounder to the Miami Dolphins in a trade up the draft board to get him. Despite all of Lance's injures, Shanahan says the philosophy of relying on signal-callers on their rookie deals and building the team around them has worked. 
"We knew all of these guys were coming up [for contracts]," Shanahan said. "You can't keep all of those guys if you don't have a quarterback on a rookie deal. So we saw where all this was going, and we made a decision to go to a rookie quarterback a few years ago. That was Trey.
"That's what allowed us to add Mooney [Charvarius Ward], a free-agent corner last year. It's what will allow us to re-sign [Nick] Bosa. It's what allowed us to sign [Javon) Hargrave, and to have a high-paid left tackle [Trent Williams], tight end [George Kittle] and receiver [Deebo Samuel]. That's why we went for Trey."
Purdy's high level of play as a rookie allowed the 49ers to continue on that team-building path. Darnold now joins that group, providing added insurance at a low cost.
"We feel like we're in a very good situation at quarterback," Shanahan said. "Not only with three guys that are capable of being starters, but we also have three guys that have allowed us to build a very good roster. And I feel any of those three, with how our roster is, can get in, play at a certain level.
"I feel like we can win with any of those guys." 
Eric D. Williams has reported on the NFL for more than a decade, covering the Los Angeles Rams for Sports Illustrated, the Los Angeles Chargers for ESPN and the Seattle Seahawks for the Tacoma News Tribune. Follow him on Twitter at @eric_d_williams.
Top stories from FOX Sports:
FOLLOW
Follow your favorites to personalize your FOX Sports experience
---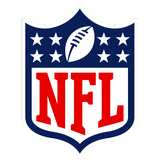 Get more from National Football League
Follow your favorites to get information about games, news and more
---