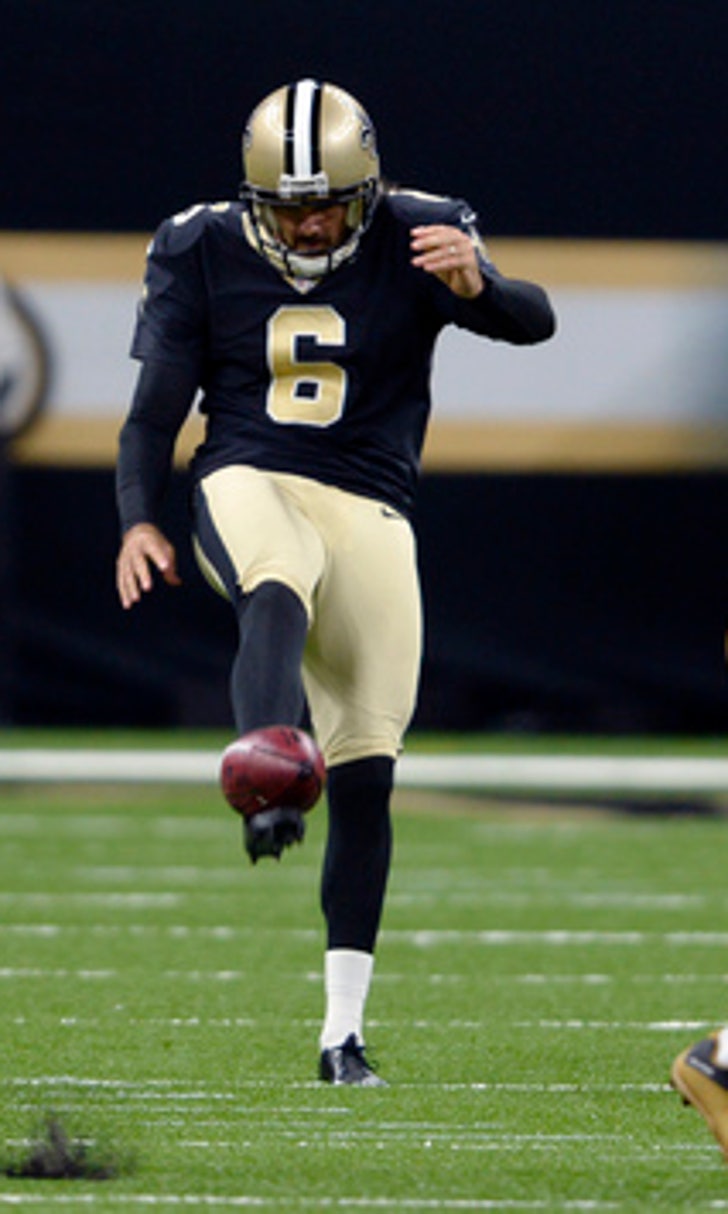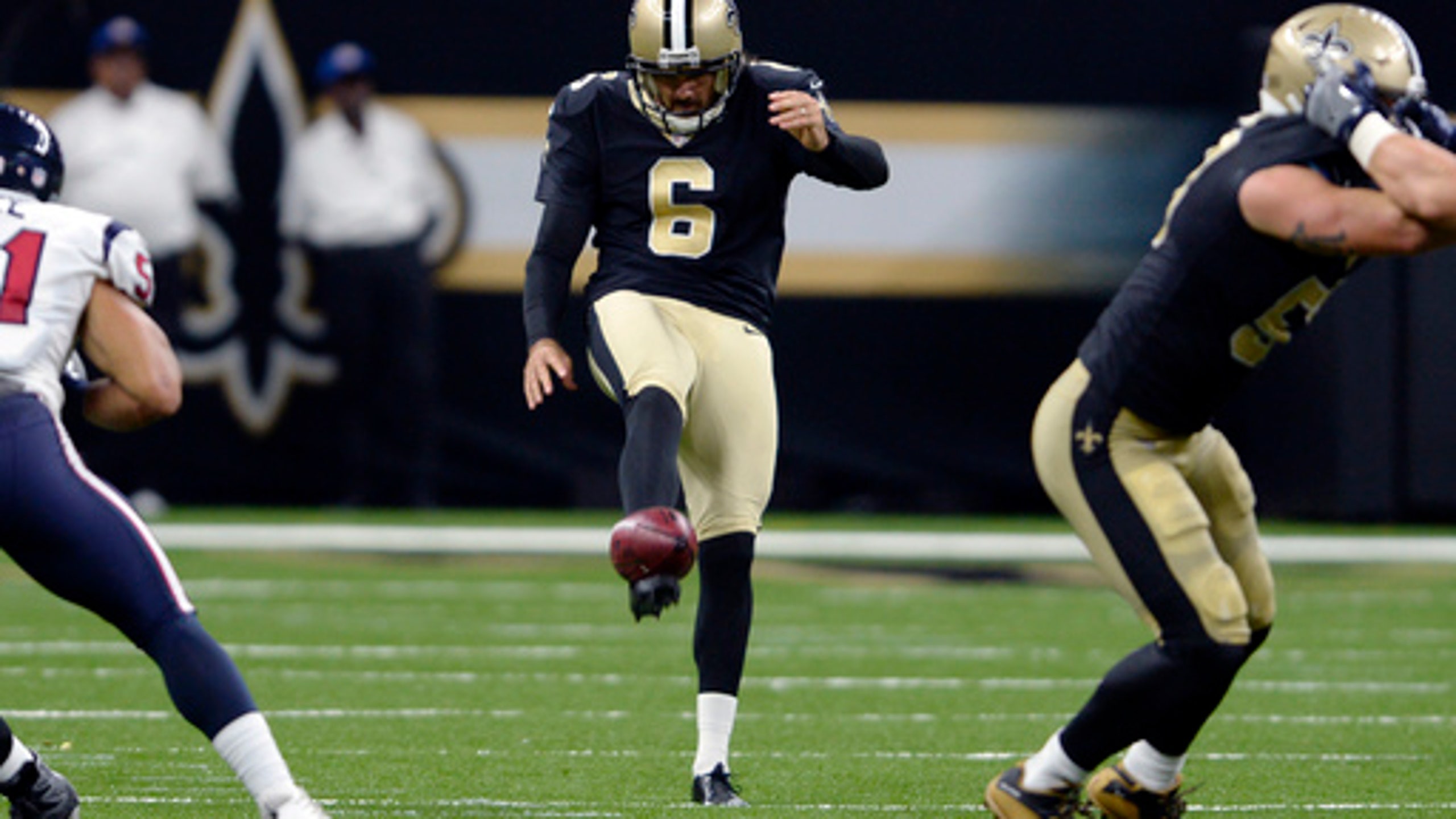 Saints punter Morstead signs new 5-year contract
March 16, 2018
NEW ORLEANS (AP) Saints punter Thomas Morstead figured he had a good command of his value after nine NFL seasons, and he had no interest in playing or living anywhere but New Orleans.
Morstead said Friday that he has signed a new five-year, $20 million contract with the Saints.
He told The Associated Press that his new contract begins in the current league year, replacing the final year of his previous contract that was due to expire after next season. The deal guarantees $9 million over the first two seasons and includes the possibility for additional bonuses, Morstead said.
The 32-year-old Morstead served as his own agent on what is his third NFL contract since being drafted in 2009 and helping New Orleans capture its only Super Bowl championship as a rookie.
The Saints ''approached me about doing (a new contract) and we love living in New Orleans,'' said Morstead, who is raising a family in the city. ''They extended me early after my third year and they extended me again after my ninth. And I didn't have any feeling in my body that the grass is greener elsewhere. We love New Orleans. We love our neighbors. I love playing for (Saints coach) Sean (Payton). There's a tremendous amount of stability and we were thrilled at the chance to stick around.''
Morstead has averaged 47 yards per punt during his career. That ranks third all-time in the NFL, less than a yard behind the averages of the two players ahead of him, Shane Lechler and Johnny Hekker.
Last season, Patriots coach Bill Belichick raved about Morstead before facing the Saints in Week 2, saying the only way to prepare for the Saints punter is to ''take the JUGS machine, crank it up on high and shoot the ball about 65 to 70 yards downfield, a yard from the sideline like he does most of the time. ... There are not many guys who can punt the ball like him.''
Morstead said he made the goal of striving for elite consistency ever since retired quarterback Peyton Manning spoke to the Saints during training camp and urged players to think about how they want to be remembered.
''I started kind of outlining qualitative goals about what people would say about me,'' Morstead said. ''There's a lot of value in having a specialist that there's not a lot of ups and downs with.''
''It's not just about hitting bombs, hitting high punts,'' Morstead added. ''It's good distance with good hang time in a corner that pins guy with quick get-off. I'm really proud of the standards that we've set.''
Morstead also has enjoyed a surge in popularity in Minnesota - if not nationally - since he volunteered to return to the field from the locker room, despite having injured his ribs, so Minnesota could formally complete its dramatic, last-second playoff victory over the Saints by running a required point-after attempt. Morstead was the first Saints player out of the locker room. The Vikings took a knee, not needing to score on the play.
Afterward, Morstead noticed a surge of donations from Minnesota to his What You Give Will Grow foundation, which benefits children undergoing hospital treatment for serious illnesses. Morstead returned to Minneapolis during the Super Bowl to present a check for a little more than $221,000 to Children's Hospitals and Clinics of Minnesota. He also donated $120,000 to similar efforts in Louisiana.
Morstead's deal is one of a handful of moves by New Orleans since the beginning of free agency on Wednesday. Those include the signings of cornerback Patrick Robinson to what his agent, Ron Butler, said was a four-year, $20 million deal; linebacker Demario Davis to a reported three-year, $24 million contract; and defensive end Alex Okafor to a two-year extension for a reported $10 million.
The Saints have also added veteran quarterback Tom Savage as a potential backup to Drew Brees, who signed a two-year, $50 million extension the day before free agency started.
---
More AP NFL: https://pro32.ap.org and https://twitter.com/AP-NFL
---
---