National Football League
National Football League
Romeus hoping to validate Saints' patience
Published
Jun. 6, 2012 6:08 a.m. ET

Greg Romeus will get his shot over the next couple months to prove he's still the player who many thought was good enough to be taken in first two rounds of the 2010 NFL draft.
If the defensive end can cement his place on the New Orleans Saints' roster this season, it'll be easier for him to live with his choice to remain in college at Pittsburgh for what turned to be an injury-plagued senior season that caused his draft stock to plummet.
''It's tough. I can't say that I don't think about what would have been (if he'd turned pro a year earlier), but it's in the past and it's definitely made me a stronger person and made me appreciate the game more, just being away from something you love so much,'' said Romeus, who is practicing at full speed in minicamp this week. ''You don't take anything for granted, so it's taught me a lot - even to just keep my body right at all times, to do rehab and stay on top of everything.''
In his junior season, the 6-foot-5, 267-pound Romeus was the 2009 co-Big East defensive player of the year, with 43 tackles, including 11.5 tackles for losses and eight sacks. He also had an interception, a fumble recovery, three forced fumbles and a blocked point-after attempt.
Trouble started in the first game of his senior season, when Romeus decided he needed surgery to alleviate nagging back pain.
When he finally returned for Pitt on Nov. 11 for a critical game against Connecticut, he tore the anterior cruciate ligament in his right knee. UConn won the game and the conference title, while Romeus could only look forward to reconstructive surgery, rehabilitation and an uncertain future.
If that wasn't enough of an emotional blow, he also lost his mother to cancer during his senior season.
''I think about her all the time,'' Romeus said. ''I know she's here with me. It's something I have to fight through, but at the same time it motivates me to make her proud.''
Romeus might not have been drafted at all if the Saints had not decided to take him with their seventh-round pick, a measured risk for a player with as much potential as Romeus, should his health cease to be an issue.
Because of the lockout in 2011, Romeus was forced to rehabilitate his knee injury on his own until late July of last year. He initially thought he might be far enough along by the end of training camp to attempt to play as a rookie, but the team decided he was better off spending that season on injured reserve, allowing him to strengthen his knee deliberately and focus more on what he could learn in meetings, film sessions and by watching the veterans.
For now, Romeus is practicing with the third-string defensive ends, about where he expected to be when he finally took the field for non-contact practices this spring. But the coaching staff has high hopes for him. Assistant head coach Joe Vitt said Tuesday that if Romeus lives up to the potential he showed in 2009, it will in many ways compensate for the Saints not having a draft pick in either of the first two rounds this year.
The Saints had traded away their first-round pick last year to draft running back Mark Ingram and lost their second-round choice this year as part of the punishment for the team's bounty program. The bounty probe also resulted in a four-game suspension for starting defensive end Will Smith, which could raise the demand for Romeus' services early in the regular season.
''We knew when we drafted him that he was going to be a year away,'' Vitt said. ''He's had a tremendous offseason. He's done a good job at practice. He hasn't missed a (practice snap). His stamina is back. Now he is working on his pad level, his angles, his timing, but it is like having a draft pick this year.''
Saints reserve defensive end Junior Galette spends a lot of time with Romeus, not only because they are about the same age and in the same position group, but also because they're both the children of Haitian immigrants and can speak Creole together.
''He's coming into his own. It's all about progress,'' Galette said of Romeus. ''You really don't know until you really see him in game action, but what he does in practice and his technique, it's evidence there's progress and he's getting over that learning curve. I really like working with guys like him, who come to work every day, don't slouch, gets mad at himself for little mental errors. He'll have a bright future.''
Romeus said he feels fresh right now, having hardly played football for two years, and is eager to show what he can do in full-contact drills and preseason games after training camp starts.
''Being hurt when they drafted me, they definitely took a chance on me, but they told me they know what I can be when I'm healthy,'' Romeus said. ''They have a lot of hopes for me, so I have to do my part. They did their part by trusting in me, so my part is just to be healthy and produce.''
Notes: The Saints are giving veteran quarterback Luke McCown a tryout during the three-day minicamp. Before his arrival, the Saints had only two quarterbacks - Chase Daniel and Sean Canfield - at offseason practices because starter Drew Brees has been holding out for a new long-term contract. ... Saints starting right tackle Zach Strief sat out Tuesday afternoon's second practice of minicamp after turning his right ankle in the morning session. ... New Orleans signed CB Elbert Mack, a veteran free agent who spent his first four NFL seasons with Tampa Bay. He is expected to compete for playing time in five- and six-defensive back formations and also contribute on special teams.
---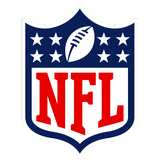 Get more from National Football League
Follow your favorites to get information about games, news and more
---