National Football League
National Football League
Romeo Crennel fired in Kansas City
Published
Dec. 31, 2012 12:00 a.m. ET

Following a season of on-field failures and off-field tragedy, the Kansas City Chiefs have parted ways with head coach Romeo Crennel.
The team announced that Crennel was fired Monday after a 2-14 season that will have the Chiefs picking first in April's draft.
"I have a tremendous amount of respect and admiration for Romeo both personally and professionally," Chiefs owner Clark Hunt said in a statement. "He is an accomplished coach, a man of great character, and he helped guide our football team through some extremely challenging circumstances this season.
"However, I am embarrassed by the poor product we gave our fans this season. I believe we have no choice but to move the franchise in a different direction."
Hunt said "no final determination" has been made on the status of general manager Scott Pioli. Pioli has come under heavy criticism for Kansas City failing to reach the playoffs for the past two seasons.
In an interview with The Associated Press, Hunt said he will hire the next head coach and that person will report directly to him. That's a departure from the previous 53 years in Kansas City, where the head coach had always reported to the general manager.
''The reason for it is I think it gives us the best chance of hiring the most outstanding coach,'' said Hunt, who already had begun working the phones to find Crennel's replacement.
Crennel had only one full year on the job. He was named to the position last January after leading Kansas City to a 2-1 record as interim head coach at the end of the 2011 campaign. Crennel replaced Todd Haley, who was fired by Pioli after two-plus seasons with the franchise.
Despite landing five players on the Pro Bowl squad, the Chiefs didn't even lead in regulation until their ninth game. Kansas City was especially poor on offense, ranking among the league leaders in turnovers as two quarterbacks, Matt Cassel and Brady Quinn, failed to spark the passing game.
Crennel also was overmatched trying to handle the defensive coordinator role as well as head-coaching responsibilities. He ceded the coordinator duties to Gary Gibbs at midseason.
The Chiefs were then impacted by the death of middle linebacker Jovan Belcher, who committed suicide earlier this month after murdering the mother of their infant daughter. Crennel had tried to talk Belcher out of shooting himself in the parking lot of team headquarters.
Crennel, 65, joined the Chiefs as defensive coordinator in 2010. He was 24-40 in four seasons as Cleveland's head coach (2005 to 2008).
The Chiefs finished with four or fewer wins for the fourth time in six seasons. Hunt relieved the 65-year-old Crennel of his duties after a 38-3 loss to Denver on Sunday that finished off a 2-14 season, tied for the worst in franchise history.
But he has not made a decision on the future of Pioli, whose job has hung in the balance for weeks.
''I don't have a timeline laid out on that,'' Hunt said. ''Obviously the beginning of February, there are a lot of important events related to the upcoming draft, the combine and so forth, and we want to be solidified in that regard before that.''
The Chiefs will have the No. 1 pick for the first time since joining the NFL.
The Chiefs' only victories this season were against New Orleans and Carolina, the latter coming one day after Belcher shot his girlfriend to death and then drove to the team's practice facility and turned the gun on himself as Crennel and Pioli looked on.
Crennel seemed to know the end was coming Sunday night when he was asked to defend his job and said, ''If your criteria is wins and losses, there's not much defense.''
''The NFL is a performance-based league, and we weren't able to win,'' Crennel said in a statement Monday. ''As for my future, I'm planning to take some time to reflect on this season, evaluate everything, and make a decision based on what's right for myself and my family.''
The only other time the Chiefs finished 2-14 was 2008, the year before Pioli was hired. They were 2-12 in 1977, the only other time they've failed to win at least three games.
''It's a tough day, but I can't say I didn't see it coming,'' said right tackle Eric Winston, among several players cleaning out their lockers Monday.
With five players voted to the Pro Bowl last week, there are certainly pieces in place for the Chiefs to make rapid improvement. But four of them were inherited by Pioli's regime, and that haul of Pro Bowl players may have been Crennel's biggest indictment.
''You always want to be able to give a head coach as long as you can to build a program. I just felt we really were not headed in the right direction,'' Hunt said. ''The Pro Bowl balloting tells us a little about what coaches and players around the league think about the roster, that there's some very talented players. But at the same time, we all know there are holes.''
The biggest hole is at quarterback, where the Chiefs benched Cassel and his $63 million contract in favor of Quinn, who struggled all year and is now a free agent.
The Chiefs' inept offense managed 18 touchdowns in 16 games, finished minus-24 in turnover margin and lost nine times by two touchdowns or more. Along the way, they broke an 83-year-old NFL record by not holding a lead in regulation until their ninth game.
''It has been by far the hardest year I've ever had as a professional,'' Hunt said. ''I was miserable throughout the season, just in terms of what I was seeing. It was so hard on me because I want the team to succeed, not only for everyone in this building but most importantly for our fans. It just killed me that we weren't competitive. I hated it.''
Crennel was hired in 2010 as defensive coordinator. Respected by his players, he was appointed interim coach last December when Pioli fired Todd Haley with three games left in the season.
Crennel immediately brought a sense of stability to a floundering franchise, defeating the previously unbeaten Green Bay Packers and winning at Denver in the season finale.
With the support of the players, Pioli made Crennel the permanent coach a few weeks later, giving him another opportunity as a head coach after four failed seasons in Cleveland.
This season was a disappointment from the start, too. The Chiefs were blown out by the Falcons in their opener, trounced by the Bills and later lost eight consecutive games.
Empty seats began to multiply at Arrowhead Stadium, once one of the NFL's most intimidating venues. An organized fan rebellion paid for banners to be towed behind airplanes asking for Pioli to be fired, and the majority of fans dressed in black for a home game against Cincinnati.
Nothing Crennel did seemed to work, either.
He fired himself as the defensive coordinator and turned those duties over to Gibbs. He shuffled his quarterbacks, changed inspirational posters outside the locker room and even tinkered with the way practice was run.
But injuries were numerous, turnovers plentiful and penalties crippling as blown assignments became the hallmark of a team that was rarely competitive in games.
Then came the morning of Dec. 1, when tragedy struck.
Belcher, a part-time starter, shot the mother of his 3-month-old daughter, Kasandra Perkins, multiple times at a home not far from Arrowhead Stadium. The linebacker then sped to the team's practice facility and was confronted by Pioli, who tried to talk him out of more violence.
After thanking Pioli and Crennel for his chance in the NFL, Belcher shot himself in the head.
The Chiefs played the following day against Carolina, and Crennel was praised for the way he stoically led a team in turmoil. Kansas City put together its best performance in a 27-21 victory.
It wound up being their last win. The Chiefs were blown out by Cleveland, shut out by Oakland and beaten by the Colts before an embarrassing finale against the Broncos.
That was enough to finish Crennel, and enough to put Pioli's future in jeopardy.
''I kept looking for the team to improve, to show signs that we were turning the corner,'' Hunt said, ''and we just never got there.''
The Associated Press contributed to this report.
 
---
---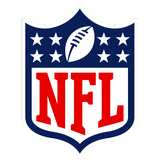 Get more from National Football League
Follow your favorites to get information about games, news and more
---