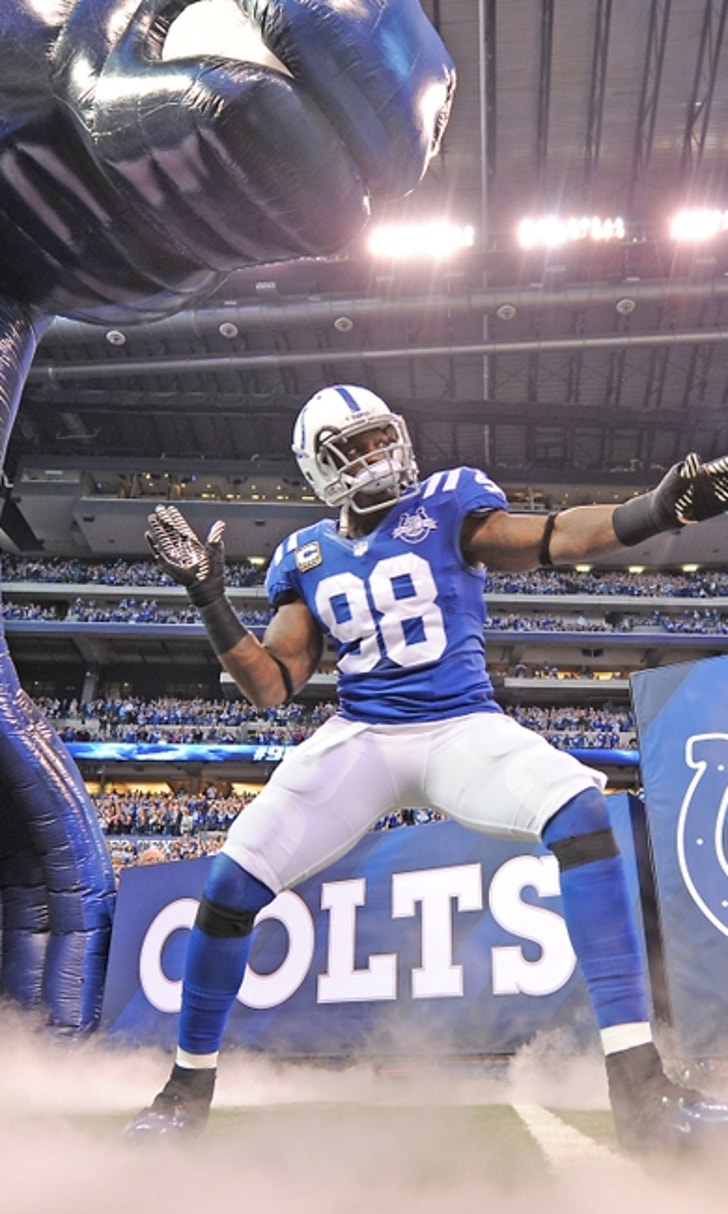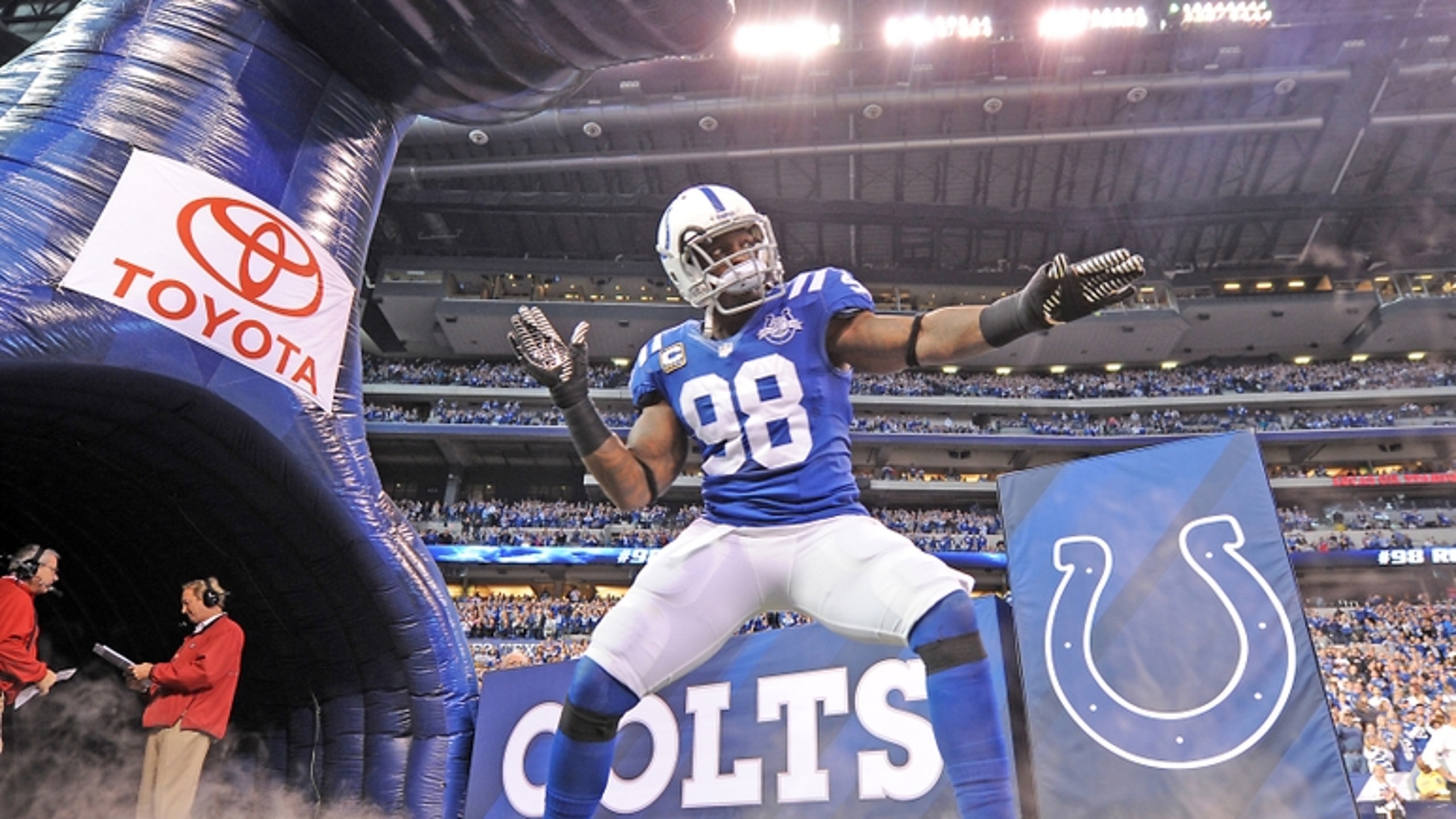 Robert Mathis Retiring After 13 Seasons with Colts
BY Fansided and George Stockburger/FanSided via NFL Mocks • December 30, 2016
Indianapolis Colts franchise sack-leader Robert Mathis will officially retire from the NFL after playing 13 seasons, all with the Colts.
In a video posted in Instagram, 35-year-old linebacker Robert Mathis officially announced his retirement from the NFL.
Mathis thanked the fans of Indianapolis, with whom he'd been a part of for 14 years since being drafted in the fifth-round back in 2003.
The linebacker missed the 2014 season after having a career-year, due to a suspension for taking a performance-enhancing drug. Mathis appealed, stating it was for fertility purposes, but would miss a year that would have been critical to his Hall of Fame statistics.
In the season prior to his suspension, Mathis amassed a league-high 19.5 sacks.
Mathis received five Pro Bowl selections during his 13 years playing in the NFL. He currently sits at 18th all-time in sacks, just half-a-sack behind another Colts legend, Dwight Freeney.
While not officially becoming the full-time starter until 2010, mostly due to veterans and injuries, Mathis will have a Hall of Fame argument down the road. His numbers surpass Charles Haley, although the five Super Bowl rings easily pushed the Steelers legend over the top.
If Mathis can get one last "going away" sack to pass Freeney, his case for Canton may be settled.
The Colts legend was not the only future Hall of Famer to announce his retirement plans leading up to the final game of the season. Ravens wide receiver Steve Smith Sr. confirmed he's "89%" sure he'll retire after Sunday. Eagles special teams star Darren Sproles acknowledged next season will be his last in the NFL.
Mathis' retirement all but insures the Colts will use their first round pick on a pass rusher, with Alabama's Tim Williams being a likely candidate.
More from NFL Mocks
This article originally appeared on
---
---