National Football League
National Football League
RG3 can't wait to get started again
Published
Oct. 31, 2014 2:04 p.m. ET

ASHBURN, Va. (AP) After six-plus games on the sideline, Robert Griffin III is back as the quarterback of the Washington Redskins.
''I feel great,'' said Griffin, who dislocated his left ankle in the first quarter of the Week 2 victory over Jacksonville. ''I'm real excited to get back out there. I'm going to lean on my guys to help me get through this game. I look forward to being able to dish (the ball) to them and let them do the work. With these guys around me, I don't have to try to do too much. You've got to trust the guys around you. If there's any rust, I'm sure they'll overshadow me because they're playing at a high level. (But) if there comes a time when I have to carry the team, I'm willing to do that.''
Griffin returned to individual drills last week and the full practice on Wednesday.
''Robert got the majority of the (work) with the ones today and we have every intention of giving him the start,'' said first-year coach Jay Gruden, who initially replaced Griffin with Kirk Cousins before turning to Colt McCoy at halftime of the Tennessee game on Oct. 19. ''He's done all the drills the right way. He made some good throws today. Everything's checking out good.''
Griffin said he felt ready to play this past Monday at Dallas, which would have been the low end of the six-to-eight week timetable for the injury when it was diagnosed.
However, as Griffin explained, ''We just wanted to give it a little bit more time and be smart about it. With the past, you learn from that, you learn from those mistakes.''
That past includes two torn ACLs, one of which occurred in the divisional-round playoff loss to Seattle that ended his record-setting 2012 rookie season, sidelined him throughout the ensuing offseason and hampered him at times during his underwhelming 2013 campaign.
So this time, Griffin said, ''We took the proper precautions to make sure I was able to go for the foreseeable future. That's why we're doing it this week.''
The Redskins are 3-5, as are the Vikings, who rank fourth against the pass and are tied for second with 25 sacks. Although McCoy led Washington past Tennessee and Dallas, Gruden said he didn't consider waiting to play Griffin until the Redskins return from their bye week, when they face Tampa Bay's NFL-worst defense on Nov. 16.
''We waited (an extra) week,'' Gruden said. ''He was champing at the bit. There's not a (defense) in the National Football League that's going to take it easy on him. He's going to have to rise to the occasion this week, next week, the week after. Will he be perfect? No, but I think Robert at 100 percent gives us the best chance to win.''
NOTES: Rookie cornerback Bashaud Breeland, who has played well since replacing the injured DeAngelo Hall in Week 3, injured a knee during Friday's practice and is questionable for Sunday. . Hall, who tore his left Achilles tendon on Sept. 21 at Philadelphia, tore it again this week and needs a second surgery. Gruden said he hopes the three-time Pro Bowl pick will be ready for the start of the 2015 season.
---
AP NFL website: www.pro32.ap.org and www.twitter.com/AP-NFL
---
---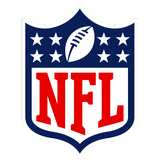 Get more from National Football League
Follow your favorites to get information about games, news and more
---