Rex Ryan quoted Muhammad Ali during profanity-laced motivational speech
Published
Nov. 15, 2016 2:16 p.m. ET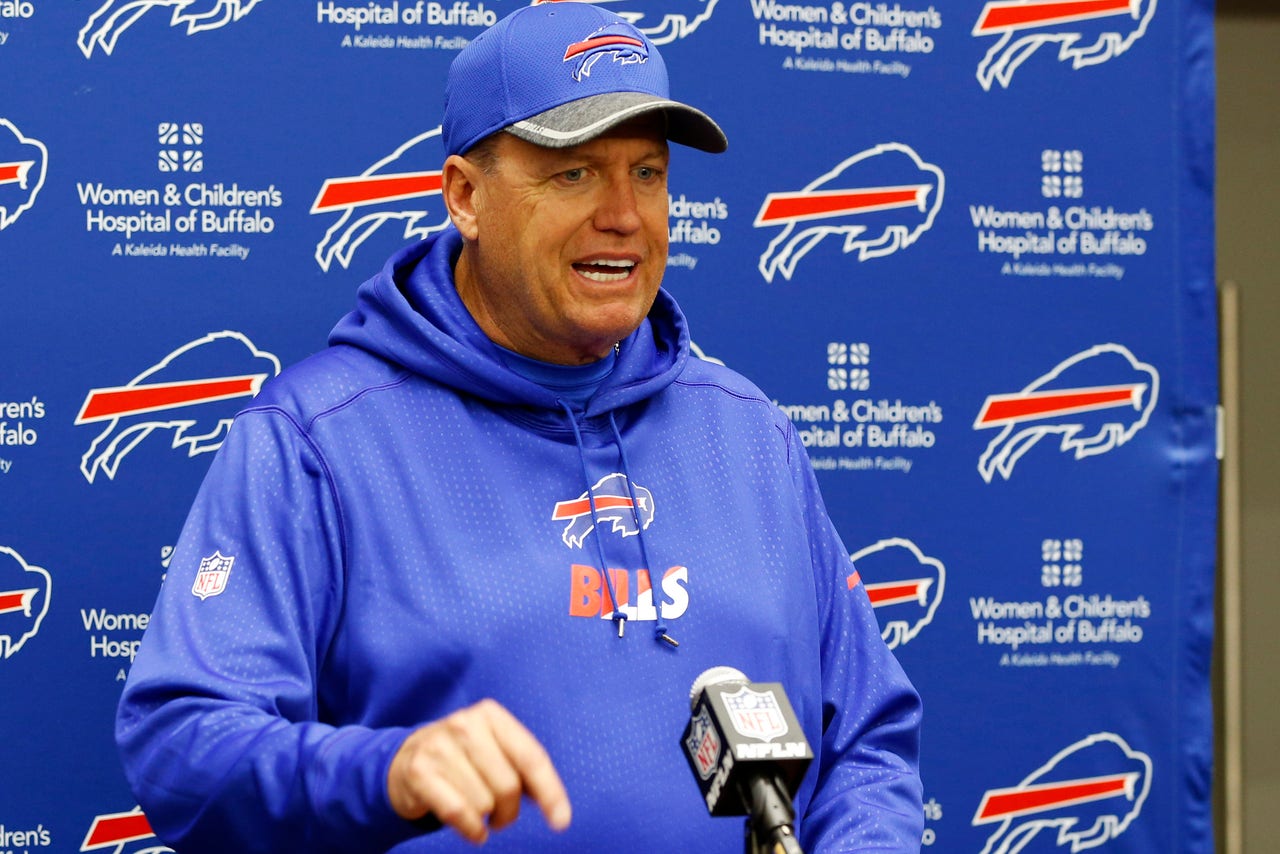 The Buffalo Bills and head coach Rex Ryan began their season on a very low note on Sunday with a dismal offensive performance in a 13-7 loss to the Baltimore Ravens. The Bills managed just 10 first downs and got flagged eight times for 89 yards.
Questioning of Ryan's aptitude as a head coach will commence once again. And judging from an impassioned speech he delivered during the offseason that was included in the Bills-produced documentary Rex and Rob Reunited that first aired on Saturday, the doubting is really going to tick him off. Here's a sampling of Ryan's remarks via ESPN's Mike Rodak:
"I'm going to show you how f------ great I am."
"It ain't about being No. 1 in defense, No. 1 in offense, whatever. No, it's about us in this room, holding this damn trophy saying we won the whole motherf-----. That's where I'm at. Don't be afraid of it. I don't give a s--- who knows it. Here we are. Here the f--- we are. That's who the f--- I am."
"The best revenge is massive success."
"I'm going to tell you we're the f------ best because I believe it. Let me f------ say it. And if it doesn't work, I'll be the first motherf----- that goes. And everyone one of you, I f------ know you've got my back. All I want is every f------ thing you got. I'll take every f------ bullet known to man."
"But this is our f------ team. And anything said about anyone in this f------ room, we should take personally. You win with guys that are [close]. Nobody comes between us. It ain't a question about how much we're going to win. We're going to win. Do we have work to do? You're goddamn right we got a s---load of work to do to get there. But aren't we the guys for the f------ job?"
As Ryan proved during the Jets' 2010 appearance on HBO's Hard Knocks, he's always good for a quote and a motivational speech. Now, the Bills have the Jets coming to town Thursday night after their own bitter loss to the Bengals in their opener.
If the Bills fall to 0-2, they'll be staring down the barrel at 0-4 with the Cardinals and Patriots on deck. Who's hungry?
---
---