National Football League
National Football League
Rested, healthy Ravens relish benefit of bye week
Published
Jan. 10, 2012 12:06 a.m. ET

As a reward for going 12-4 and winning the AFC North, the Baltimore Ravens got to watch football over the weekend instead of playing it.
It was a luxury they did not take for granted.
In each of the previous three years, the Ravens reached the playoffs as a wild-card team and had to play on the road during the opening weekend of the postseason.
This season, Baltimore earned a bye during wild-card weekend by defeating the Cincinnati Bengals 24-16 on Jan. 1 to earn the AFC North title in a tiebreaker over the Pittsburgh Steelers, who also went 12-4 but lost twice to the Ravens.
So, while the Steelers lost at Denver, the Ravens kicked back and watched the show. And now, Baltimore is rested and healthy heading into Sunday's matchup at home against the Houston Texans (11-6).
''We did what we had to do to get that first-week bye,'' Ravens defensive end Cory Redding said. ''We came out of the backstretch 3-1, and that was our main focus. Guys were fighting on the field with big gashes down their legs, bruised ribs, messed up knees and toes and ankles and hands. Everyone got in that Cincinnati game and just played because we knew we were fighting for a week off.
''That was the biggest thing. We got that accomplished, we got control of the AFC North accomplished. Now it's time to recover and get ready for the second season and winning Game 1.''
Coach John Harbaugh ran a short practice Monday after giving the team Friday, Saturday and Sunday off.
''From an injury perspective, we look good. I anticipate everybody playing in the game,'' Harbaugh said.
That includes wide receiver Anquan Boldin, who missed the final two games of the regular season with a knee injury.
''Anquan, he looks fine,'' Harbaugh said. ''He's been running on it, so he should be 100 percent.''
Getting a week off to heal was probably the most significant aspect of the bye, but the players did not take lightly the opportunity to be fans instead of participants.
''Physically and mentally, you get a little break, get a little time away to reset everything and come back rejuvenated,'' center Matt Birk said. ''Watching the games (Sunday), you know, the last couple year we played in the first round. You're fighting for your life until the last week of the season to get in, and then you get in and you've got to scramble and play somewhere on the road somewhere.
''To take a step back and just watch and take it all in, you become a fan. It just gets you that much more excited to get back to work today.''
Despite playing on the road in each of the past three years, the Ravens won at least one game. The visiting teams weren't nearly that fortunate last weekend, a development that did not escape Harbaugh's notice.
''It certainly hammered home how difficult it is to go on the road,'' he said ''All four home teams obviously won, which hasn't always been the case. We managed to overcome that three times, which hammers home how difficult that is.''
The Ravens and Texans last met on Oct. 16, a 29-14 Baltimore victory at home. The Texans have changed a bit since then, most notably at quarterback, where T.J. Yates has taken over for injured Matt Schaub.
''It's the same package that they ran earlier,'' Harbaugh said. ''T.J. Yates kind of has his imprint on it, but he looks very similar to the other two guys running it. I think that's a credit to their coaches and the system they run. It's a great system. Obviously, it's been successful for a number of years, offensively.''
Redding intends to be better this time than in the first meeting between the teams.
''I was just talking to some of our coaches, telling them how good I feel,'' he said. ''I lost a few pounds working real hard. I reflected on myself, watching how I played, things I can correct from the last game to this game. Things that I messed up on, how I can correct my footwork, correct my hands, my eyes, and my technique so I can play that much better than I did in Week 6 when we saw them.''
---
---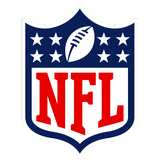 Get more from National Football League
Follow your favorites to get information about games, news and more
---