National Football League
National Football League
Reports: Williams pushed more bounties
Published
Mar. 4, 2012 12:00 a.m. ET

The NFL will investigate allegations that the Washington Redskins operated a bounty program that paid players big bonuses for jarring hits when Gregg Williams coached the team's defense from 2004-07, the Washington Post reported, citing a league source.
In addition, a former Buffalo Bills player said Williams promoted cash bonuses for delivering hits that seriously injured opponents while working the team's head coach from 2001-03.
League spokesman Greg Aiello said in an email to The Associated Press on Sunday that the league would not comment on other reports. He adds that the NFL will look at ''any relevant info regarding rules being broken,'' saying that is ''standard procedure.''
Williams' tactics came under scrutiny in a two-year NFL investigation that accused him of managing an illegal bounty system while working as defensive coordinator of the New Orleans Saints. The NFL said Friday that Williams rewarded Saints players for knocking opponents out of games. Williams admitted to the allegations and apologized in a statement.
A former Redskins coach and five players said Friday that the team's defense under Williams had a system to reward players with cash for hits that knocked opponents from games. Former defensive end Phillip Daniels, now the Redsksins' director of player development, defended Williams, saying the approach promoted "good, hard football."
But Coy Wire, who joined the Bills in 2002, told The Buffalo News a mindset of "malicious intent" existed when he arrived.
"That's real," Wire told the paper. "That happened in Buffalo.
"There were rewards. There never was a point where cash was handed out in front of the team. But, surely, you were going to be rewarded. When somebody made a big hit that hurt an opponent, it was commended and encouraged."
Wire said he never received a bounty pyment and didn't remember how much cash was doled out for particular hits. Two other former Bills who mentioned "knockout shots" declined to comment further, and another, who requested anonymity, remembered his teammates, more so than Williams' staff, promoting the system.
"It was talked about," that player said. "I think it happens a lot of places, and it's been going on for a really long time."
Wire said there was no bounty system under subsequent Bills head coaches Mike Mularkey or Dick Jauron.
The NFL did not mention the Redskins or Bills in its announcement Friday. The NFL's Aiello, in an email to The Buffalo News, stated: "No evidence of violations at other teams came forth during this investigation."
"We are unaware of any type of 'bounty' program occurring during Gregg Williams' tenure as our head coach, and we would not have tolerated that type of behavior," Bills CEO Russ Brandon said.
Joe Gibbs, the Redskins' head coach when Williams coached the defense, also said he was unaware of any bounty program. The Redskins declined to comment Friday.
Former Redskins safety Matt Bowen alleged the use of bonuses and detailed the Redskins' bounty program in the Chicago Tribune on Friday.
NFL commissioner Roger Goodell has not announced sanctions against the Saints or any individuals. Williams is now the defensive coordinator of the St. Louis Rams.
The Associated Press contributed to this report
---
---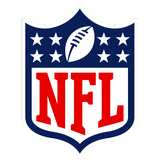 Get more from National Football League
Follow your favorites to get information about games, news and more
---