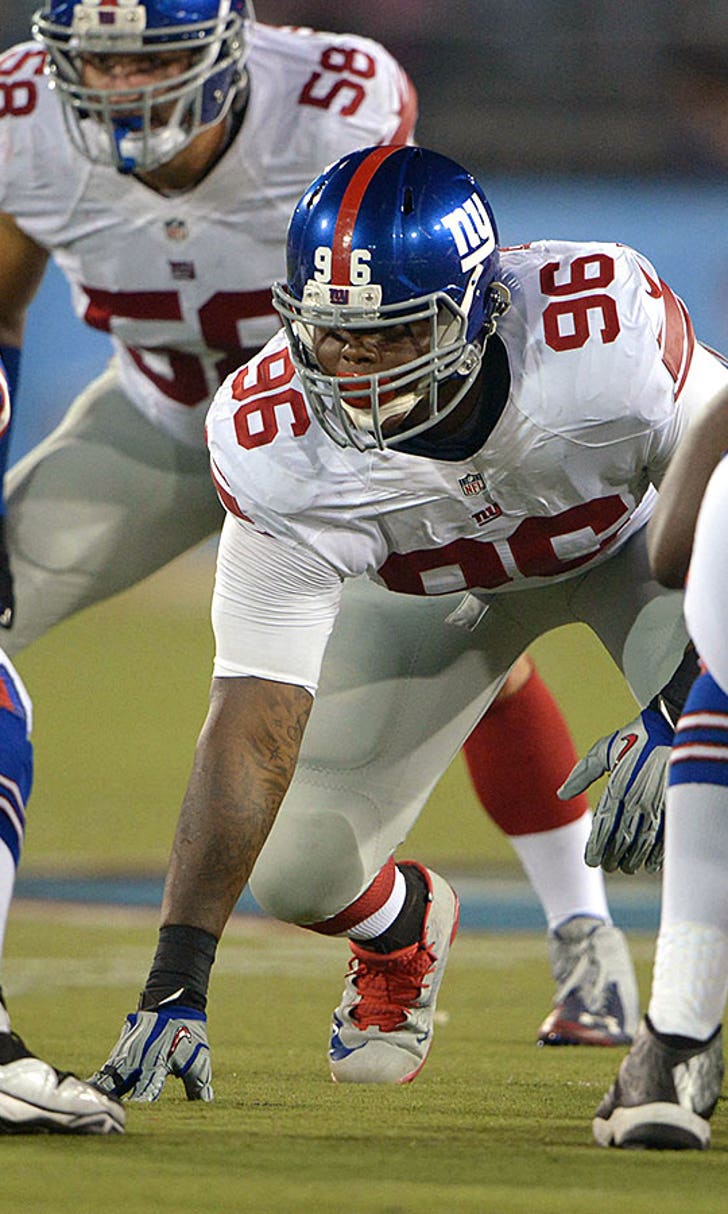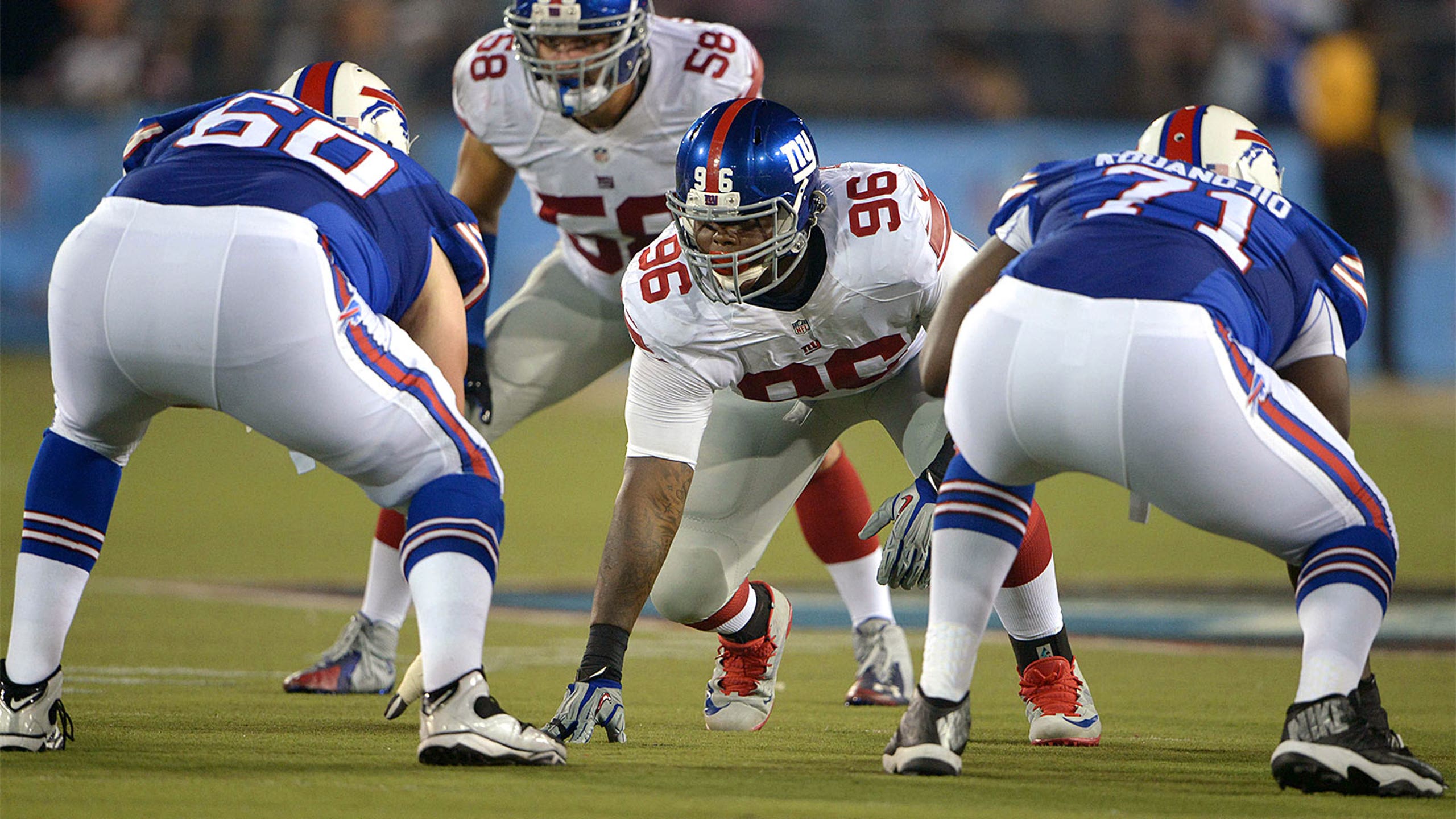 Reports: Giants DT Jay Bromley subject of rape investigation
BY Barry Werner • January 30, 2016
New York Giants defensive tackle Jay Bromley reportedly is being investigated for allegedly attempting to rape a woman he met online.
Per the New York Daily News:
The woman was reportedly taken to a local hospital for treatment and evaluation.
The New York Post reported Bromley was born to a drug-addicted mom and a pimp father, who in 1994 was sentenced to 8 1/2 to 25 years in prison for manslaughter after beating and tying a prostitute to a basement radiator. He was raised by his father's sister, playing football at Flushing High School and then earning a scholarship to Syracuse.
UPDATE (Sat. 1:08 p.m. ET): The Daily News adds that the woman allegedly jumped on Bromley's car when he refused to drive her home. The football player allegedly kept driving and she fell off the hood, apparently injuring her knees and legs.
"We are aware of the situation and will continue to monitor it," Giants spokesman Pat Hanlon said. "We have notified the league office per the league's protocol. We will have no further comment as we understand this is an ongoing investigation."
---
---