National Football League
National Football League
Report: Owners set financially for '11
Published
Mar. 14, 2011 1:00 a.m. ET

As NFL team owners and the players union dig in for a potentially lengthy legal battle, league officials said owners have already set aside enough money to cover them in case the 2011 season is canceled, The Wall Street Journal reported Monday.
In addition, NFL officials said there is not an immediate financial threat from the $4 billion in television-rights revenue that may be withheld because of a recent legal ruling.
According to the owners' plans, they only would need that money if the labor strife drags on to the 2012 season.
The window into the NFL's finances and the revelation that the NFL had planned to set aside emergency funds to last two seasons, provided by two officials with direct knowledge of the league's budget, came as the league and its players union begin a legal battle that will test their wills -- and cash reserves.
At issue is how to divide some $9.3 billion in annual revenue.
George Atallah, deputy executive director of the NFL Players Association, said the league's stockpiling of money shows "there was a clear and premeditated plan to lock out the players."
Bob Batterman, the lead outside counsel for the NFL, said the league expects to hold a 2011 season but the owners had prepared for the worst. "We hope and expect this will get resolved," Batterman said Sunday.
Team owners locked out the players beginning Saturday, ending all offseason workouts and offseason pay immediately. The drafting of college players will still take place next month but, without a resolution, training camps will not open in July and the season will not start on schedule in September.
After negotiations for a new collective-bargaining agreement broke off on Friday, a series of legal maneuvers began to unfold that will go a long way toward determining whether the NFL has a season in 2011.
By late Friday, the players union had been decertified. That allowed the players to file an antitrust suit against the league, which they did late Friday afternoon in federal district court in Minnesota. Several of the league's biggest stars, including quarterbacks Tom Brady and Drew Brees are the lead plaintiffs in the case.
The suit asks the court to issue an injunction prohibiting the league from locking out the players, a move owners made when the collective bargaining agreement expired Saturday morning. A ruling on that injunction is not expected for at least three weeks, though a temporary restraining order could come sooner.
---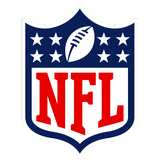 Get more from National Football League
Follow your favorites to get information about games, news and more
---