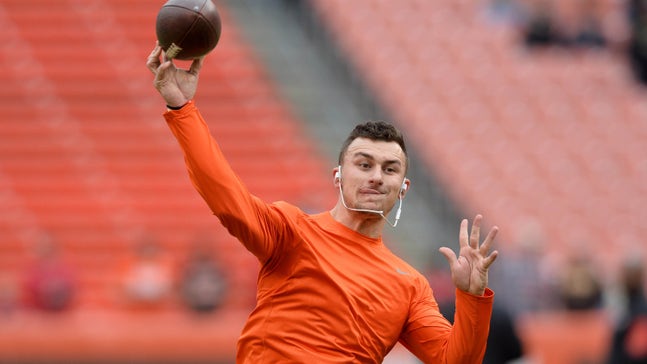 Report: Not even LeBron James could get through to Johnny Manziel
Published
Mar. 15, 2016 5:50 p.m. ET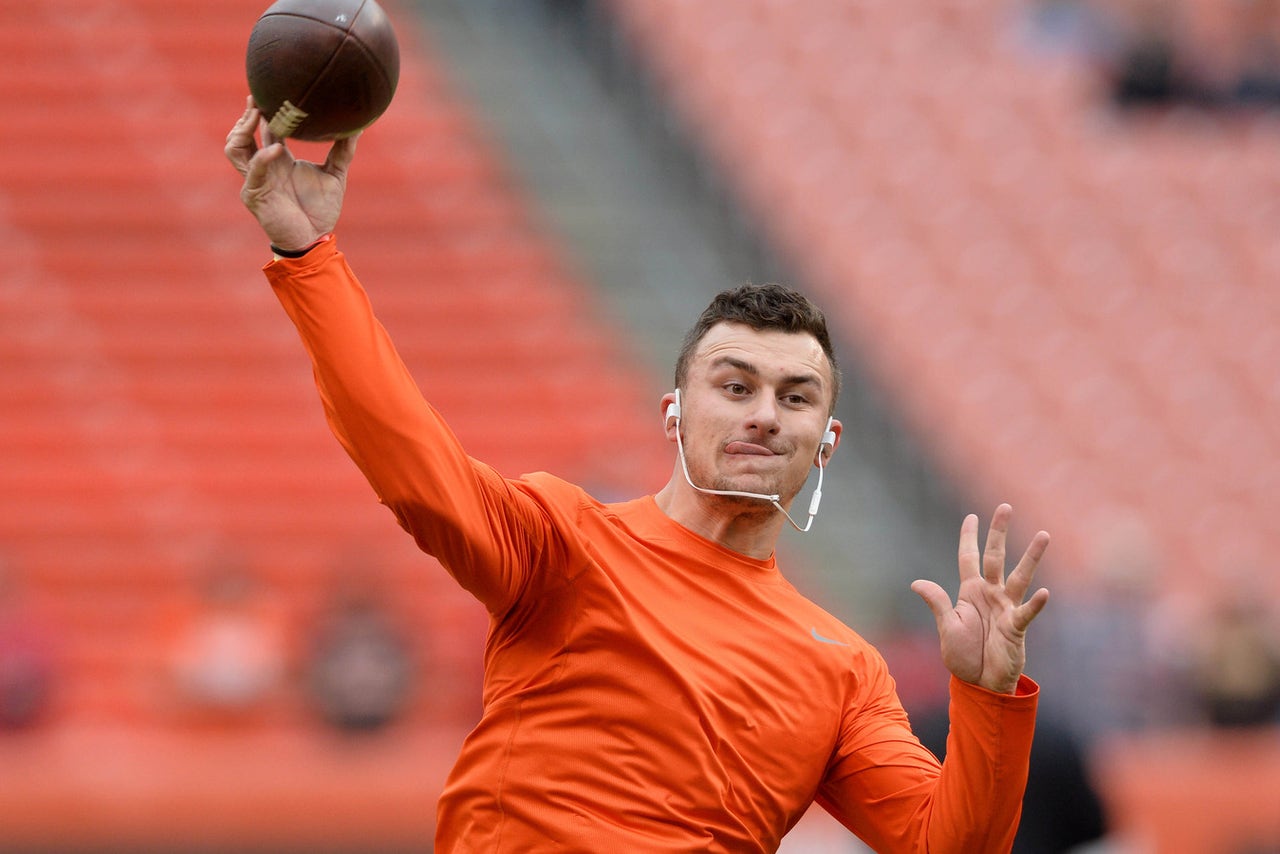 Johnny Manziel's NFL career is quickly turning into a train wreck due in large part to his continued off-field issues. Manziel was cut by the Cleveland Browns Friday, and the future of his football career is in doubt given that there seems to be no way to curb Manziel's constant partying, run-ins with the law and excessive drinking.
The quarterback has ignored the efforts of many who have tried to help him turn his life around, and according to a recent report by Emily Kaplan of The MMQB, not even NBA hero LeBron James was able to get through to Manziel.
Via The MMQB:
As one of [Manziel's] former coaches says: "When he had LeBron James as a mentor, texting him all the time, hanging out at his house watching football, and Johnny didn't listen to his advice? That's when I knew he had a problem."
Manziel was represented by James' marketing agency, LRMR, until January of this year. The company announced it was ending its business relationship with the beleaguered quarterback days after Manziel was spotted partying in Vegas ahead of the Browns' final game of the season.
The lengthy story from The MMQB provides a detailed chronicle of the downfall of Manziel over the years, and the LeBron tidbit was just one interesting nugget out of many compelling anecdotes.
But despite all the information on what went wrong for Manziel, the question still remains: if rehab, former coaches, parents and even LeBron James can't help Manziel, who can?
MORE FROM FOX SPORTS SOUTHWEST: 
- PHOTOS: Cowboys Cheerleaders Auditions
- Top 50 college football coaches salaries in 2015
- Five-star recruits who were never stars in college
- Biggest football recruiting steals
---
---