National Football League
National Football League
Report: Jets pick wrote teacher threats
Published
May. 1, 2011 1:00 a.m. ET

New York Jets seventh-round pick Scotty McKnight nearly got himself expelled during his senior year of high school in 2005 for penning threatening words directed at his Tesoro (Calif.) High School English teacher in a journal, the New York Post reported Monday.
The words from McKnight -- a former Colorado receiver and boyhood friend of Jets quarterback Mark Sanchez -- were supposed to be private, but became public.
One of the entries McKnight and Tesoro teammate Sam Smith wrote referred to gluing the teacher naked to a wall, cutting off her feet and killing her family while she watched, according to court documents.
"I am planning on coming in your room late one night while you're still working," read one partial entry. "I will smother you in gasoline and light your head on fire ... "
McKnight, reached Sunday in California by The Post, did not deny writing those things, but vehemently said he and his friend challenged each other in a private prank, using outrageous word images.
"It was an error in judgment that led to a huge consequence," McKnight said. "I was 17 years old and had a class assignment to do some creative writing and the teacher told us for the first five minutes of class to write whatever you want, be creative and that no one was ever going to read it.
"Me and a buddy wrote some crazy stuff, [Quentin] Tarantino-like movie type stuff and were trying to one-up each other, figuring no one was ever going to read it. It was a lack of judgment for sure, but we were 17 years old and not thinking -- clearly."
The English teacher, Alyssa Di Somma, read the journal and went to school superiors, saying she felt threatened.
McKnight was suspended by the school while an investigation ensued and he missed the last eight games of his senior football season, drastically affecting his college career.
"Here I am at 17 thinking I'm on top of the world and with one lack of judgment everything's flipped," McKnight said. "Everything was going great. Schools were already talking to me, I committed to Boise State and all of a sudden there was a perception of maybe this kid is not a good character."
Boise State eventually shied away from McKnight and his best choice was to walk on at Colorado, where he became a record-setting receiver.
McKnight said he spoke about the incident with every team interested in drafting him, including the Jets.
He called the entire incident "a learning experience that ultimately helped me get to where I am today."
"You really see how one small error in judgment can affect your whole life," he said.
---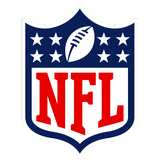 Get more from National Football League
Follow your favorites to get information about games, news and more
---