National Football League
National Football League
Report: Hernandez booted from Gillette
Published
Jun. 20, 2013 1:00 a.m. ET

THE NEWS
Patriots tight end Aaron Hernandez — tied to a homicide investigation in North Attleborough, Mass. — tried to work out at Gillette Stadium on Thursday but was turned away by team staff, the Boston Herald reported.
This latest development in the Hernandez saga came to light as state police were returning to Hernandez's home with a warrant based on evidence that "he destroyed his home security system,'' according to an ABC News report.
The Herald, quoting a source close to the team, reported that Hernandez initially was allowed into the Patriots' facility but was met by staff and instructed to leave.
The newspaper quoted Patriots spokesman Stacey James as saying he had no idea why Hernandez came to the Foxboro facility, as, "No coaches are here." James had no other comment.
Meanwhile, ABC, citing an investigator and "other law enforcement sources," said the security system, including video surveillance, was intentionally destroyed. It added that Hernandez's attorneys had turned over a cell phone he used "in pieces."
The report further states that police are investigating information that a "team of house cleaners were hired on Monday to scrub his mansion," sources told ABC News.

The 23-year-old Patriots TE has retained a lawyer following a state police search of his home, according to multiple reports. On Thursday, Hernandez drove his white Audi to Gillette Stadium, where the Patriots play, and to a local gas station where he was surrounded by members of the media. FOX 25 tracked his vehicle as it headed into a garage at the Prudential Center in Boston, near where his lawyer reportedly has an office.
A law enforcement official has told FOX 25 that Hernandez appears to be directly tied to the homicide.
On Wednesday night, FOX 25 in Boston reported that Hernandez was driving a car with three other men as passengers, including the 27-year-old later identified as the homicide victim, hours before the victim's body was discovered near Hernandez's home.
FOX 25 then reported Thursday morning, crediting a source, that "forensic evidence places a vehicle driven by Hernandez at one of the crime scenes in this case."
FOX 25 reported later Thursday that sources confirmed that residents of North Attleborough heard gunshots early Monday morning and that the Massachusetts State Police have video surveillance of Hernandez returning home with two other men wearing hooded sweatshirts shortly after the gunshots were heard.
Although Hernandez has not been named a suspect, multiple links have been reported to the investigation into the death of the man, identified Wednesday as Odin Lloyd of Dorchester.
OTHER DEVELOPMENTS
• According to the WBZ-TV report, Hernandez was initially cooperating with investigators, but has hired the Boston law firm of Ropes and Gray.
Michael Fee, an attorney at Ropes and Gray, released a statement to the station on Wednesday.
"It has been widely reported in the media that the state police have searched the home of our client, Aaron Hernandez, as part of an ongoing investigation," it read. "Out of respect for that process, neither we nor Aaron will have any comment about the substance of that investigation until it has come to a conclusion."
• A law-enforcement official told FOX 25 that Hernandez left a Boston bar in a car with Lloyd and two other men in the hours that preceded the body's discovery. The source told FOX 25 that Lloyd sent a text that referenced Hernandez. Three men returned to Hernandez's home, but Lloyd was not one of them, the source told FOX 25. It's unclear what transpired in the time between. Lloyd's body was found near Hernandez's home on Monday.
• ABC reports that video surveillance from Hernandez's neighborhood has been found that shows Hernandez with Odin Lloyd and two others only hours before Lloyd's body was found.
• Thomas Moore, the manager of Rumor nightclub in Boston, told the Boston Herald that Hernandez and Lloyd were at Rumor together last Friday. Hernandez and Lloyd sat together in a VIP section at a roped-off table with several other people.
• WBZ-TV quotes a "law enforcement source" as saying that state police have not ruled out Hernandez as a suspect, while Sports Illustrated, citing an unidentified source, earlier reported that Hernandez was not believed to be a suspect. The magazine said police had spoken with Hernandez.
• Police searched Hernandez's home for a second day Wednesday. Hernandez was questioned by police on Monday night, SI.com reported.
• A lawsuit has been refiled in federal court in Florida in which a man alleges that Hernandez shot him in the face and caused numerous injuries which required facial reconstruction surgery. The lawsuit was originally filed June 13, but four days later, the case was dismissed because of a paperwork error, according to TMZ.
According to an AP report on Thursday, the lawsuit has been refiled. In it, Alexander Bradley claims that he and Hernandez were with a group in February at Tootsie's club in Miami when the two got into an argument. Later, as they were driving to Palm Beach County, Bradley claims Hernandez shot him with a handgun, causing him to lose his right eye. USA Today is reporting, citing a police spokeswoman, that Palm Beach County police will not be investigating if Hernandez was involved in a February shooting without the cooperation of the alleged victim. The case case could be reopened if Bradley contacted the sheriff's violent crime unit.
• Bristol District Attorney Samuel Sutter's office said investigators were asking for the public's help to find a silver mirror cover believed to have broken off a car between Boston and North Attleborough. According to the Attleborough Sun Chronicle, Massachusetts state police are looking for another rental car in connection with the homicide investigation, a silver 2013 Chrysler 300.
• FOX 25 reported that on Tuesday police stopped two men who attempted to leave Hernandez's property. According to FOX 25, both men were seen later entering the local police station in North Attleboro and were later released. One of the men taken in told a FOX 25 reporter that police had confiscated his phone, and also said he knew nothing about the reported victim.
• WBZ-TV Boston has also reported "a neighbor of Odin's told WBZ they had seen Hernandez in the neighborhood and that Odin dated the sister of Hernandez's girlfriend." ABC News later reported that Hernandez shares his home with his girlfriend Shayanna Jenkins, who is the mother of his infant daughter and that her sister, Shanea Jenkins, dated Odin.
EARLIER …
• Lloyd's mother, Ursula Ward, said police told her the body was that of her son. "My son is a wonderful child," she said, crying as she spoke outside the family's home in Boston's Dorchester neighborhood. "He's a family guy. He hasn't done anything to hurt anyone."
• Tuesday night, police spent hours at Hernandez's house as another group of officers searched an industrial park where the body was found Monday. According to FOX 25, some authorities walked around Hernandez's driveway and in the garage with flashlights. Before wrapping up their work for the night, one officer took a box out of the massive house. Later Wednesday, at least seven state troopers searched both sides of a road just off the street where Hernandez lives. The officers used thin poles to pull back plants and search through undergrowth along the road.
• Sports Illustrated reported that the original link between Hernandez and the case was a rented Chevrolet Suburban with Rhode Island plates that police had been searching for.
• Hernandez is represented by the Athletes First agency, which said it has no comment "on the Aaron Hernandez situation." His mother said by phone from Connecticut on Tuesday she had no knowledge of a case involving him. "I am aware of the reports, but I do not anticipate that we will be commenting publicly during an ongoing police investigation," Stacey James said.
BACKGROUND
• North Attleborough is south of Boston on the Rhode Island state line, not far from the Patriots' stadium in Foxboro.
• The Patriots drafted Hernandez out of Florida in 2010. Since then, he has combined with Rob Gronkowski to form one of the top tight end duos in the NFL.
• In 38 games, the 6-foot-1, 245-pound Hernandez has 175 receptions for 1,956 yards and 18 touchdowns. He missed 10 games last season with an ankle injury and had shoulder surgery in April, but is expected to be healthy for training camp. The Patriots have not said which shoulder was operated on.
• Last summer, the Patriots gave Hernandez a five-year contract. It was worth $40 million, according to reports, and came just months after the team locked up Gronkowski through 2019.
The Associated Press contributed to this report.
---
---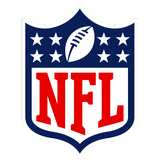 Get more from National Football League
Follow your favorites to get information about games, news and more
---