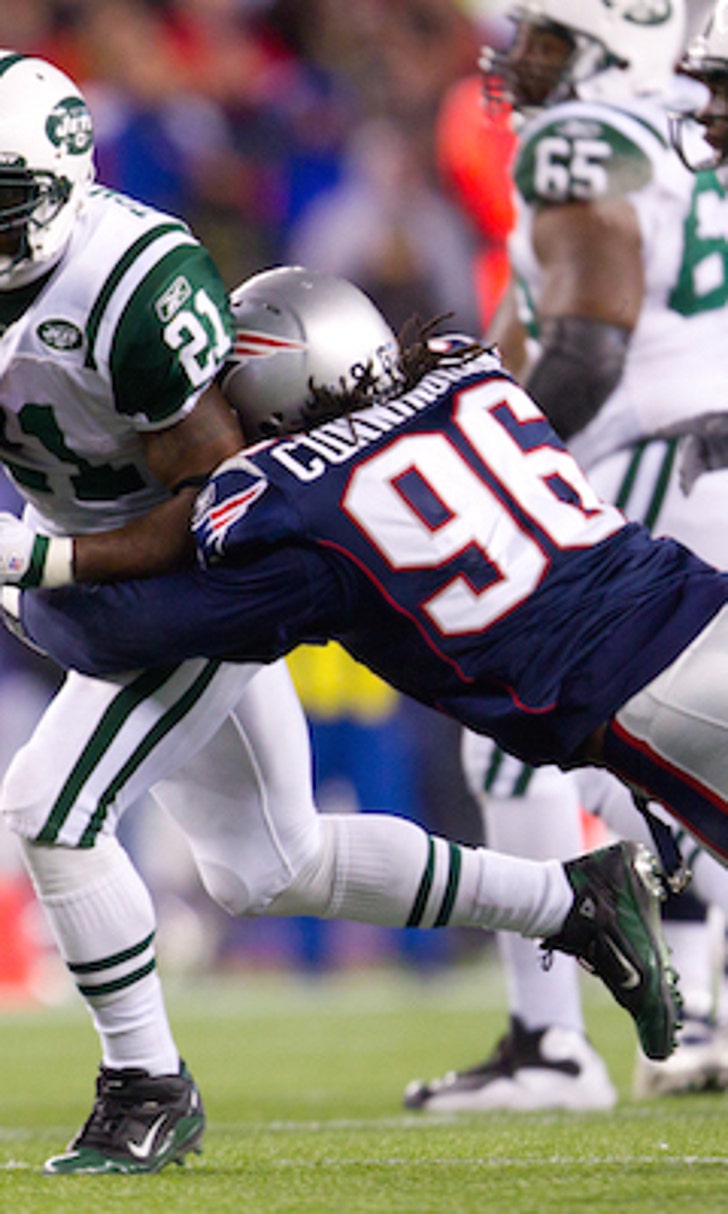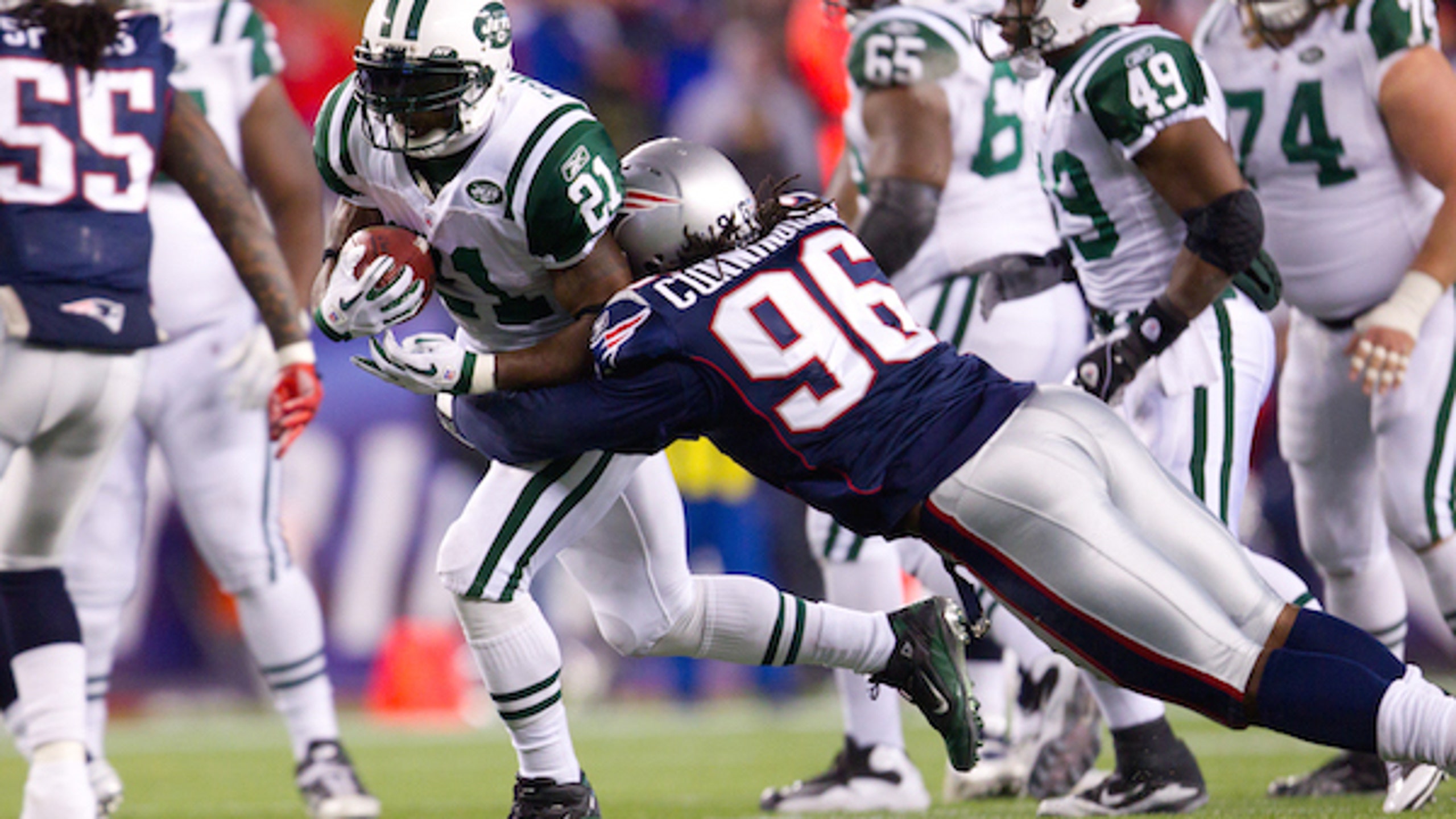 Report: Former New York Jets, New England Patriots linebacker punished in 'revenge porn' case
BY foxsports • June 20, 2015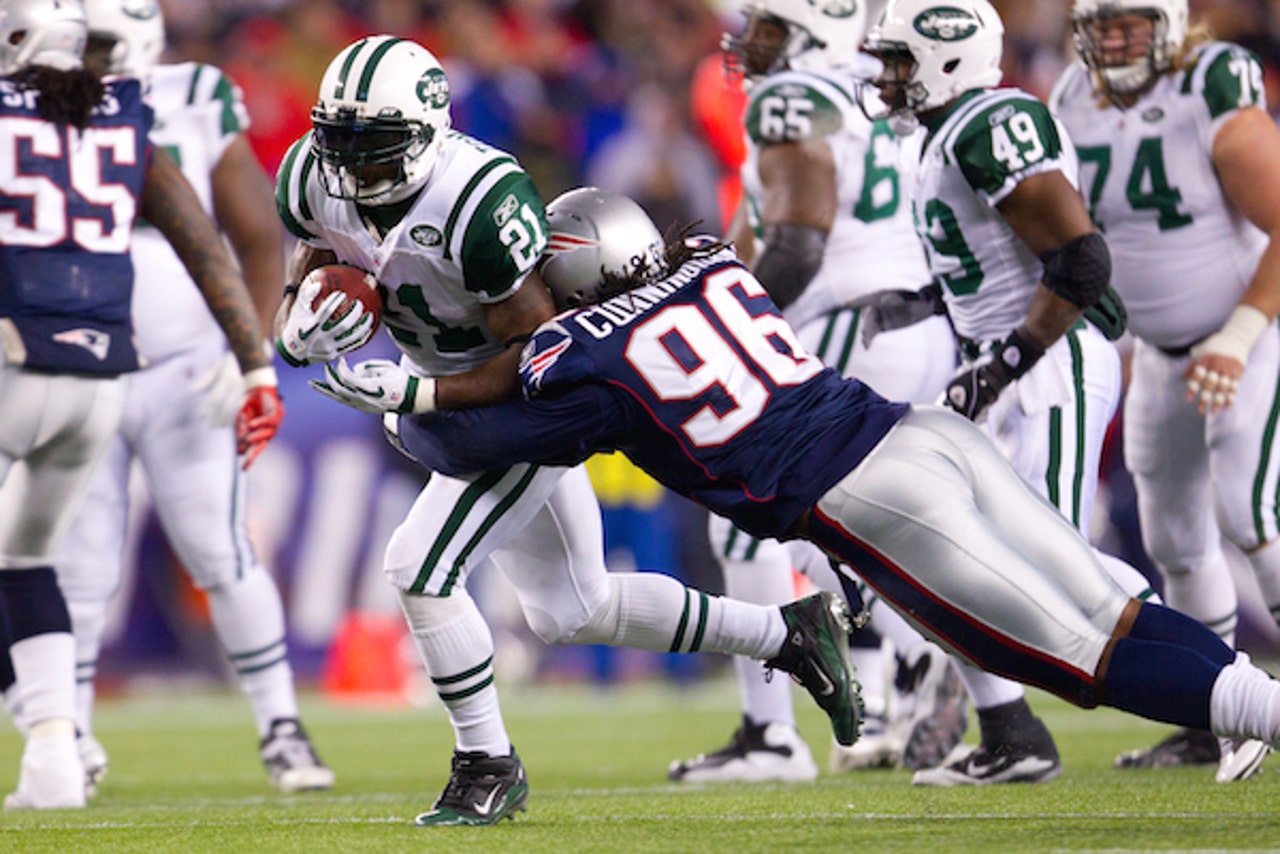 By Michael Jaycox
Some may think Jermaine Cunningham got off easy in the end, but he won't go unpunished.
The former Jet and Patriot linebacker has been sentenced to three years of probation and anger management counseling for posting sexual photos of his former girlfriend online, according to Tom Haydon of NJ.com.
Cunningham had previously plead guilty to a third-degree crime of invasion of privacy, as well as a fourth-degree charge of illegally transporting a handgun in his glove compartment with hollow-tip bullets.
A former second-round selection, Cunningham has been out of the league for over a year now, and it's hard to imagine he'll be back anytime soon.
His case is just one of the many "revenge porn" cases being brought to the forefront over the last few years. And because of the high-profile status of his case, organizations will probably be hesitant to bring him back into their locker rooms.
More from cover32:
---
---