National Football League
National Football League
Report: Browns won't hire Chip Kelly
Published
Jan. 6, 2013 12:00 a.m. ET

Chip Kelly wouldn't jump. So the Browns bailed.
Oregon's visor-wearing coach isn't coming to Cleveland — or the NFL.
A person familiar with Cleveland's coaching search said the team passed on Kelly after he was indecisive about making the leap to the pros. The Browns nearly had a deal with Kelly two days ago, but they've moved on to other candidates, said the person who spoke to The Associated Press on condition of anonymity Sunday because of the sensitivity of the search.
The Browns questioned whether Kelly ''was committed to coming to the NFL,'' said the person. And because of his hesitation, Browns owner Jimmy Haslam and CEO Joe Banner returned from Arizona to Cleveland to continue looking for the club's sixth fulltime coach since 1999.
As it turns out, Kelly is staying at Oregon, a person with direct knowledge of his choice told the AP late Sunday night.
Kelly's decision was first reported by ESPN.
Following Thursday night's Fiesta Bowl win over Kansas State, Kelly said he hoped to have the interview process ''wrapped up quickly.'' He spent two days interviewing with Cleveland, Buffalo and Philadelphia before deciding to remain at Oregon.
It's the second straight year Kelly has entertained overtures from NFL teams only to reject them. He turned down Tampa Bay's job deep into negotiations last season. Kelly will go back to Oregon, where he has built the fast-flying Ducks into a national powerhouse. Oregon is 46-7 the past four seasons with four BCS bowl games under the offensive innovator.
With Kelly no longer in play, the Browns will consider some of the candidates they've already met with or maybe begin a second wave of interviews. Haslam and Banner spent most of last week in Arizona and are known to have spoken to former Arizona coach Ken Whisenhunt, Cardinals defensive coordinator Ray Horton, Syracuse's Doug Marrone and Penn State's Bill O'Brien.
Marrone accepted Buffalo's coaching job Sunday, three people familiar with the negotiations told The AP. O'Brien decided to stay with the Nittany Lions.
The Browns aren't confirming any of their interviews or commenting on any candidates.
Haslam could still make a run at Alabama coach Nick Saban following Monday night's BCS title game. Saban has not given any indication he wants to take another stab at coaching in the NFL, but it's possible the 61-year-old could be persuaded by Haslam with the promise of power and a monstrous contract.
A former NFL player, Whisenhunt, who went 45-51 in six seasons and led the Cardinals to a Super Bowl, spent one year as a special teams coordinator with Cleveland. The 50-year-old coach served as Pittsburgh's offensive coordinator from 2004-06, and that connection could serve him well with Haslam, who had a minority share in the Steelers before he bought the Browns.
Horton spent seven seasons on Pittsburgh's staff before joining the Cardinals in 2011.
Haslam and Banner fired Pat Shurmur last week, one day after the Browns finished a 5-11 season with a loss in Pittsburgh. Shurmur went 9-23 in two seasons for the Browns, who have lost at least 11 games in each of the past five seasons and have changed coaches four times since 2002.
Before embarking with Banner on the coaching search, Haslam said there was no set time frame on finding a coach. He promised to wait as long as necessary to ''bring the right person to Cleveland.''
''Our goal is to get the best person and if we happen to find that person within a week, that's great and if it takes a month, that's great also,'' Haslam said.
Haslam and Banner are focused on hiring a coach first before turning their attention to a personnel executive. Tom Heckert, who overhauled Cleveland's roster in the past three years, also was fired last week. It's not known if the Browns have interviewed any GM candidates.
Cleveland's courtship of Kelly turned into a two-day fling with no shortage of drama.
After Kelly met with the Browns for seven hours Friday, it appeared he was headed to Cleveland. The Philadelphia Eagles left Arizona after they were informed a deal between the Browns and Kelly was imminent. Kelly, though, kept his commitment for an interview with the Eagles and reportedly spent nine hours with him on Saturday, preventing the Browns from a second meeting
Kelly also met Friday with the Bills, but that was nothing more than a cursory interview for both sides.
The pursuit of Kelly created an interesting subplot between the Browns and Eagles. Banner spent 19 seasons in Philadelphia before leaving the team last year amid a power struggle. Banner is longtime friends with Eagles owner Jeffrey Lurie, and the two of them potentially squaring off in a bidding war for Kelly was straight out of a screenplay.
It's not known what kind of offer the Browns made for Kelly, who earned a base salary of $2.8 million last season at Oregon and has five years left on his contract.
Kelly's high-octane, hurry-up offense has raised his profile and made the Ducks, with their splashy array of colorful Nike uniforms, more than a curiosity. Several NFL teams, including New England and Washington, are using elements of Kelly's schemes.
The Browns were intrigued enough to see if they could work something out with Kelly.
But in the end, they detected he wasn't ready.
They were right.
---
---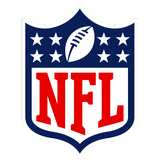 Get more from National Football League
Follow your favorites to get information about games, news and more
---