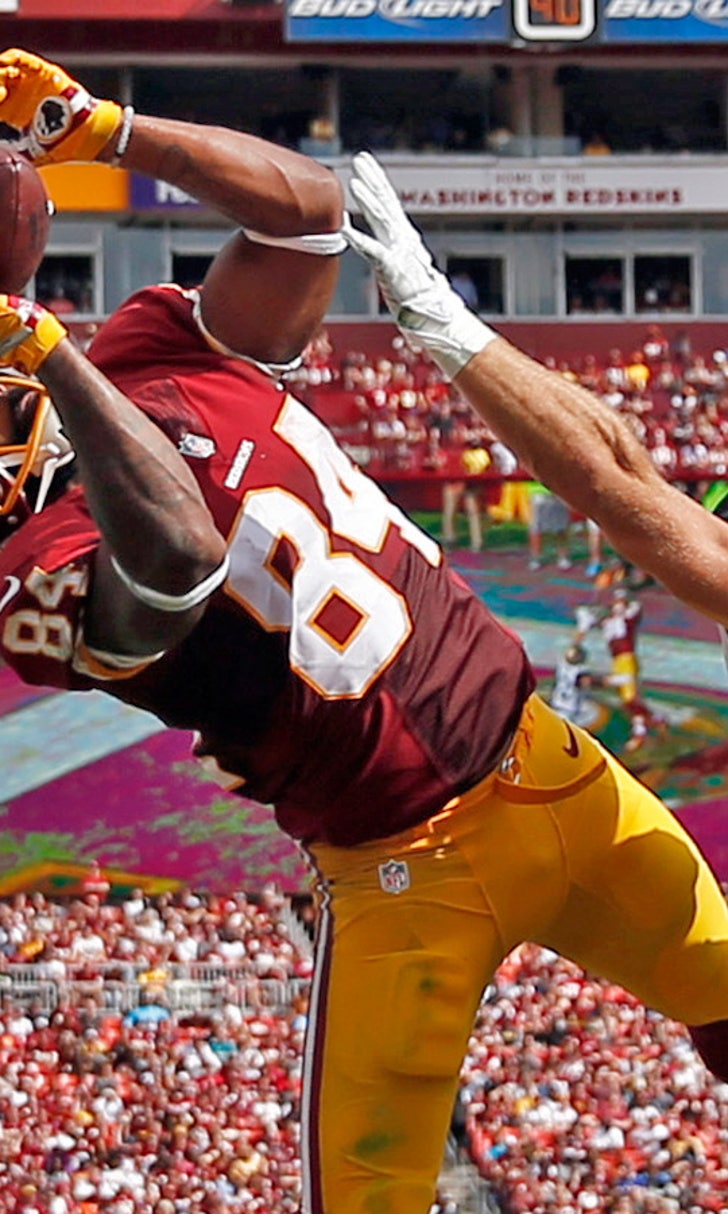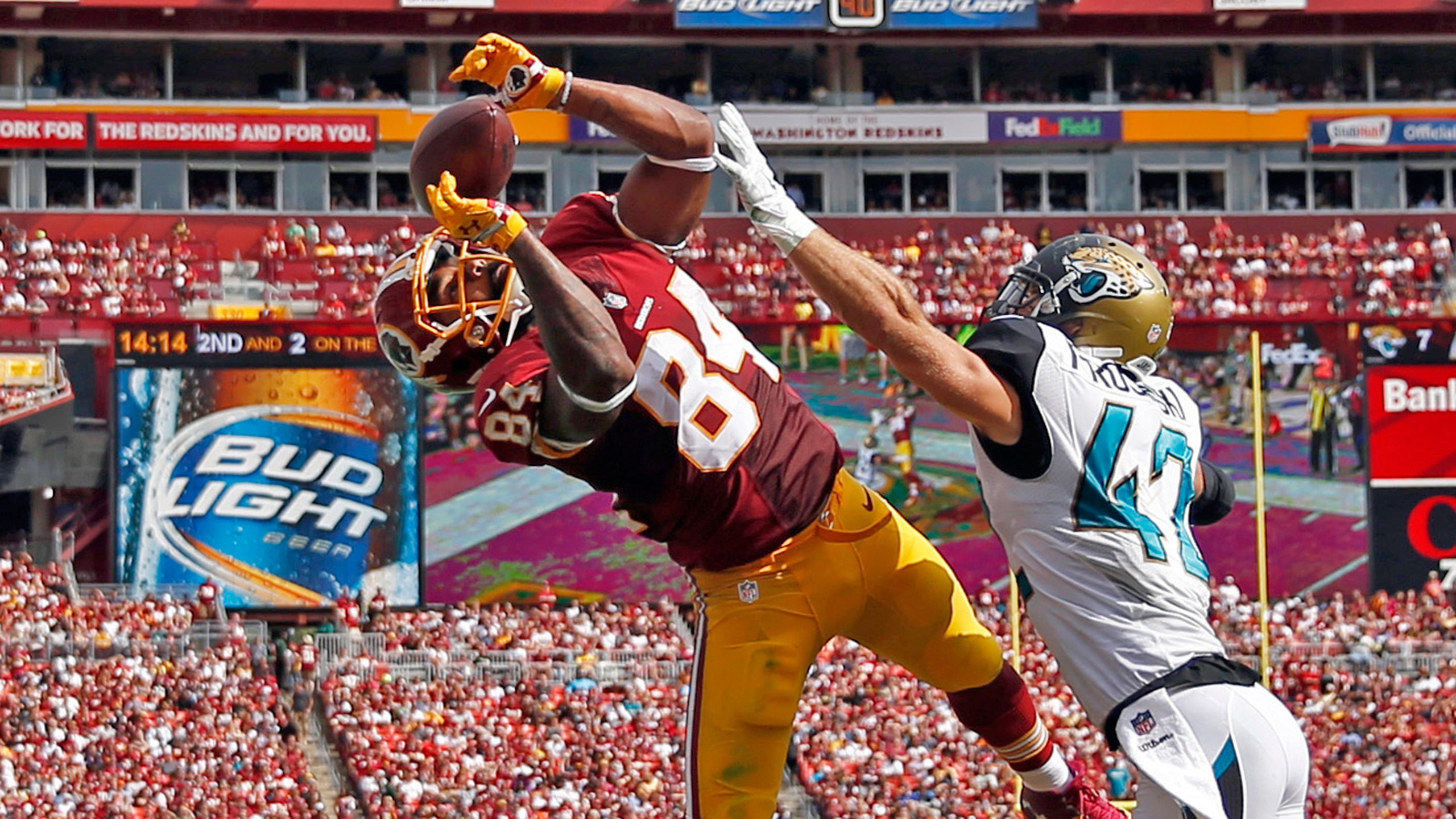 Redskins TE Niles Paul could be in line for breakout season
BY foxsports • June 11, 2015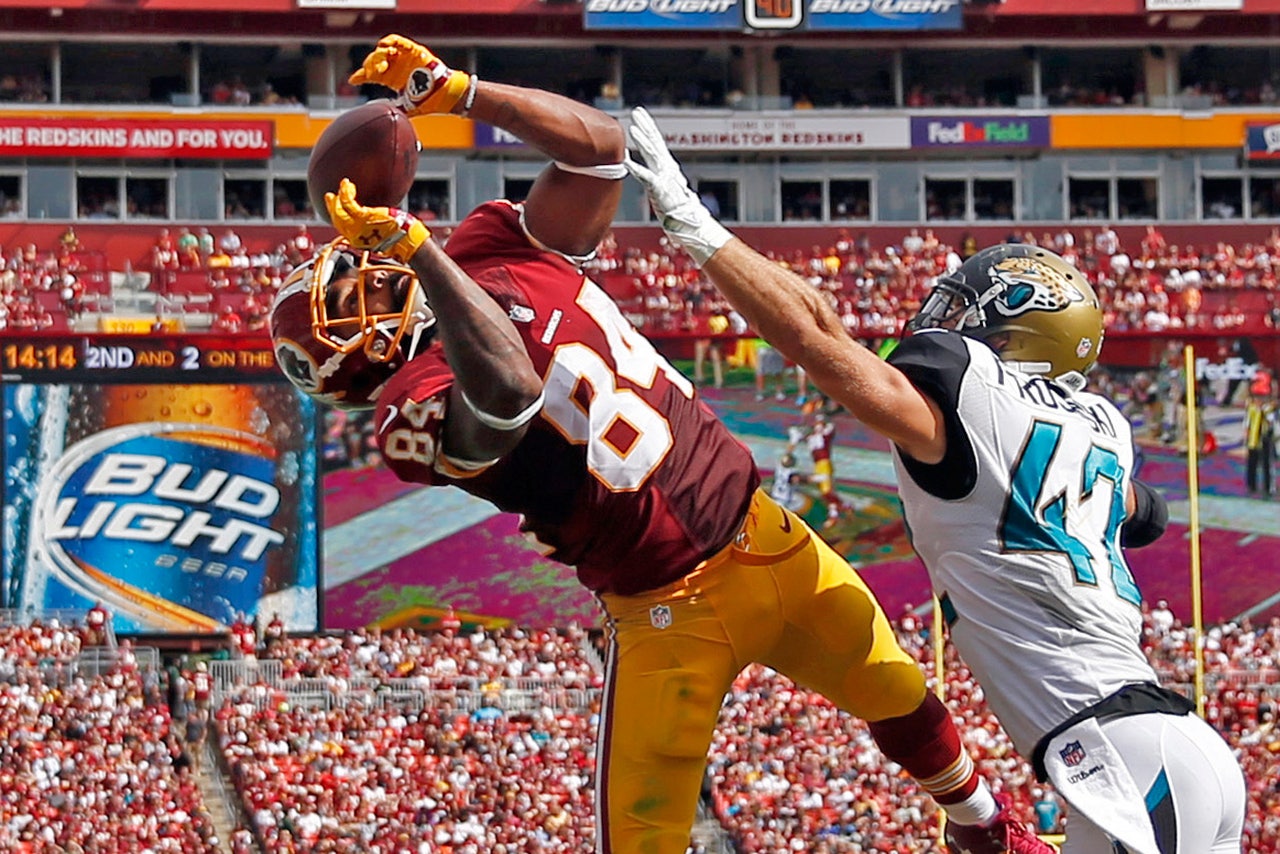 At times during the 2014 season, Washington Redskins tight end Niles Paul looked like the team's best receiver. Through the first four weeks of the season, Paul racked up 313 yards and a touchdown on 20 receptions. Unfortunately, the same cannot be said for his blocking. According to Pro Football Focus, Paul finished as the sixth-worst run blocking tight end among qualifiers who logged at least 25 percent of their team's snaps in 2014. Paul recognized his weakness and bulked up this offseason in an effort to improve his blocking and earn a bigger role within the offense.
"I know an area I wanted to improve on a lot was blocking. I was always a willing blocker, but I was 230 pounds going against guys who were 260, 270, 280," Paul said per CSN Washington. "I just wanted to level out the playing field a little bit. And it has showed up on film out here [in OTAs]. I've been doing a good job."
Paul changed his routine and as a result, he has added more than 20 pounds to his frame. The added size will leave him more equipped to block edge defenders on the perimeter in 2015.
"I'm 252 right now," Paul said. "I feel good, and I feel healthy. I'm happy."
According to Paul, he would have never gotten there this offseason without the help of the team's training staff.
"I got to give credit to strength and condition coach [Mike] Clark and executive chef Jon [Mathieson]," Paul said. "I've just been eating a lot of protein and working out. We're doing a lot of different lifts as compared to [former strength coach Ray Wright]. I loved Ray Wright. I loved his workouts. But we've got a different coach now who believes in different stuff. We're doing a lot of Olympic lifts."
Head coach Jay Gruden is excited about the progress Paul has made from a strength and explosion standpoint.
"You know, he's a converted wide received for goodness sakes and he's busted his tail to get himself ready for the tight end spot," Jay Gruden said per the Redskins Blog. "He's stronger; he's one of our most explosive players in the weight room, done some great things."
Early reports out of the Redskins' OTAs claim that Paul has not lost any speed despite adding so much weight to his frame. Paul has stood out among the Redskins' tight ends during practices so far with incumbent starter Jordan Reed sidelined after a procedure on his knee. Reed is likely to be out until training camp. This presents Paul with an excellent opportunity to prove to the coaches that he belongs on the field even when Reed returns from injury.
(h/t Redskins Blog)
Photo Credit: AP Photo/Evan Vucci
---
---