Redskins player: How do you keep sending RG3 out there?
Published
Aug. 21, 2015 10:49 a.m. ET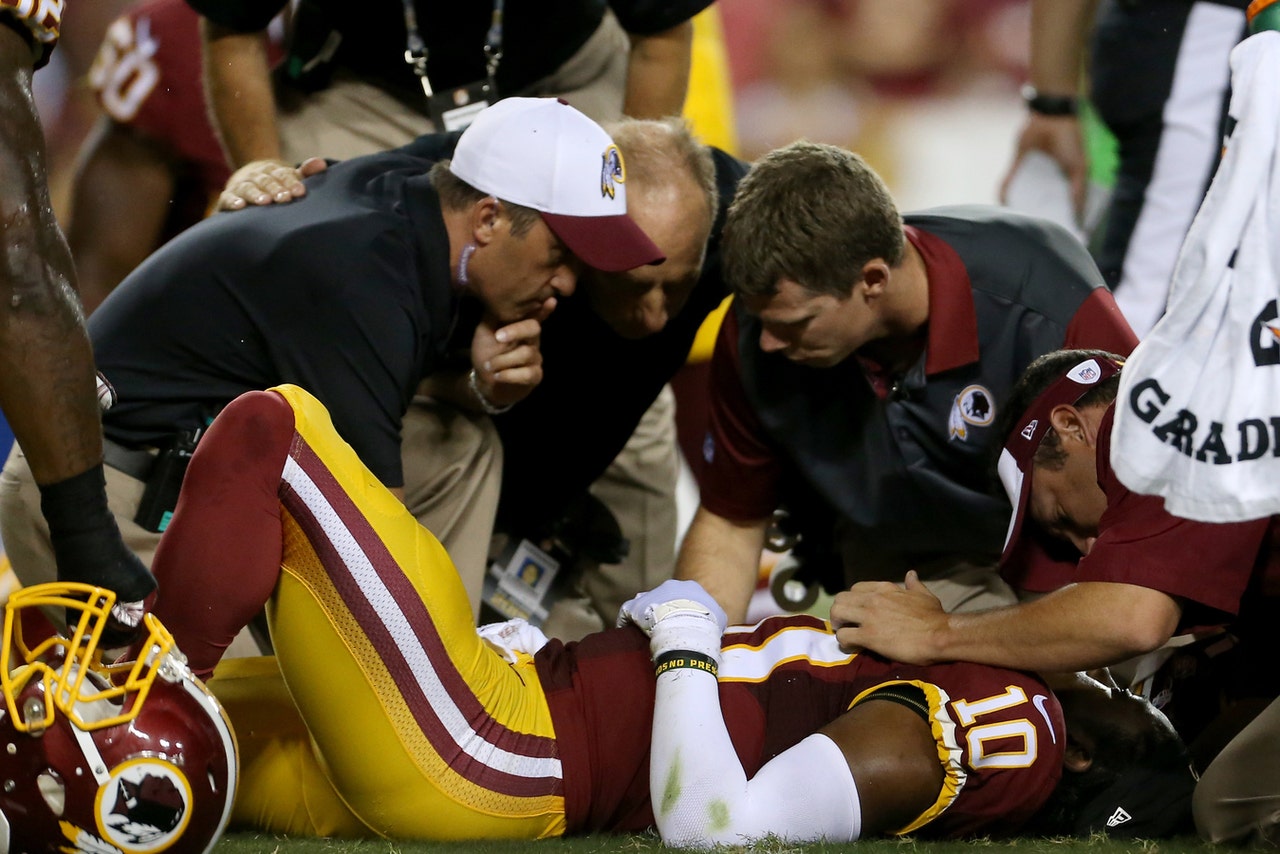 By Steve DelVecchio
Robert Griffin III took an absolute beating in a preseason win over the Detroit Lions on Thursday night. RG3 left the game after taking multiple vicious hits, and it was later revealed that he sustained a concussion.
It is unclear how long Griffin will be out, though Redskins coach Jay Gruden said RG3 — who also suffered a shoulder stinger — is still the team's starting quarterback. What is clear is that not everyone is pleased that Gruden left Griffin in the game.
One anonymous Redskins player told Eric Edholm of Shutdown Corner that he believes RG3 should have been benched long before he suffered a concussion.
"How do you keep sending him out there?" the player said. "With (starting left tackle Trent Williams) not out there, with the other guys struggling, you pull [RG3] there. No question."
Some of the hits were Griffin's fault, as he has to do a better job of escaping pressure like he used to and changing his protections. Others were the result of poor offensive line play. If you didn't watch the game, you can see a good recap of the physical assault here.
RG3 battled injuries again last season and appeared in just nine games. He has struggled mightily since his rookie season in 2012, so Gruden probably feels he needs all the work he can get. But leaving a quarterback you have labeled your starter in a game where he is clearly lost and under attack does not seem like a bright decision.
More from Larry Brown Sports:
---
---