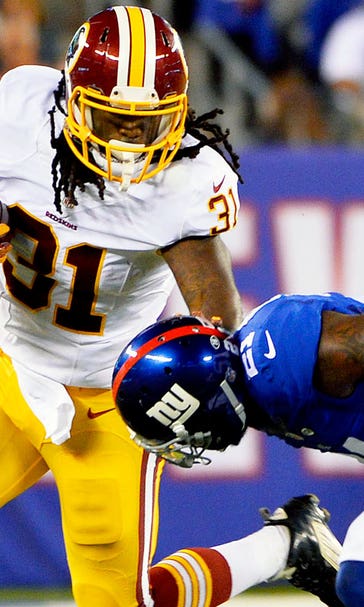 Redskins HC Jay Gruden: RB Matt Jones hasn't lost my trust
October 8, 2015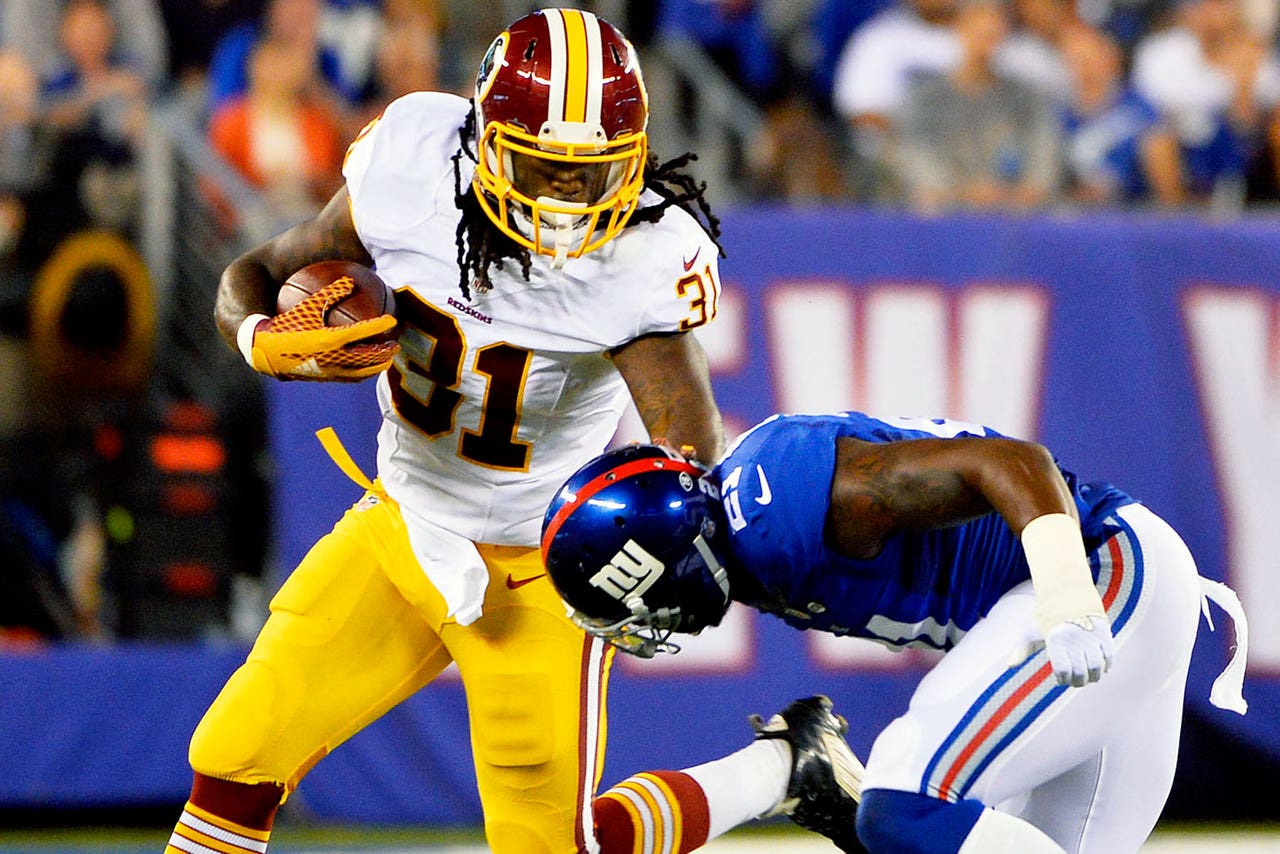 The Washington Redskins have a stable of three talented running backs, and it's not always easy to predict who will get the bulk of snaps. In Week 3, Matt Jones operated as the lead back over Alfred Morris, with Chris Thompson working in on passing downs. In Week 4, Jones and Morris reversed roles.
Some questioned if the decision to go back to Morris was based on Jones' costly fumble in the Redskins' Week 3 loss to the New York Giants, but head coach Jay Gruden confirmed that this was only speculation.
"He's never lost my trust," Gruden said about Jones, per Rich Tandler of CSN Washington. "A couple of weeks ago it was Alfred [Morris] who was in my doghouse and he's not. It's just the way to works out with the handoffs and the carries. I like both of those guys."
The Redskins will continue forward with a good problem to have -- three running backs capable of filling a role but also handling a larger workload at any given time.
---
---