Cleveland Browns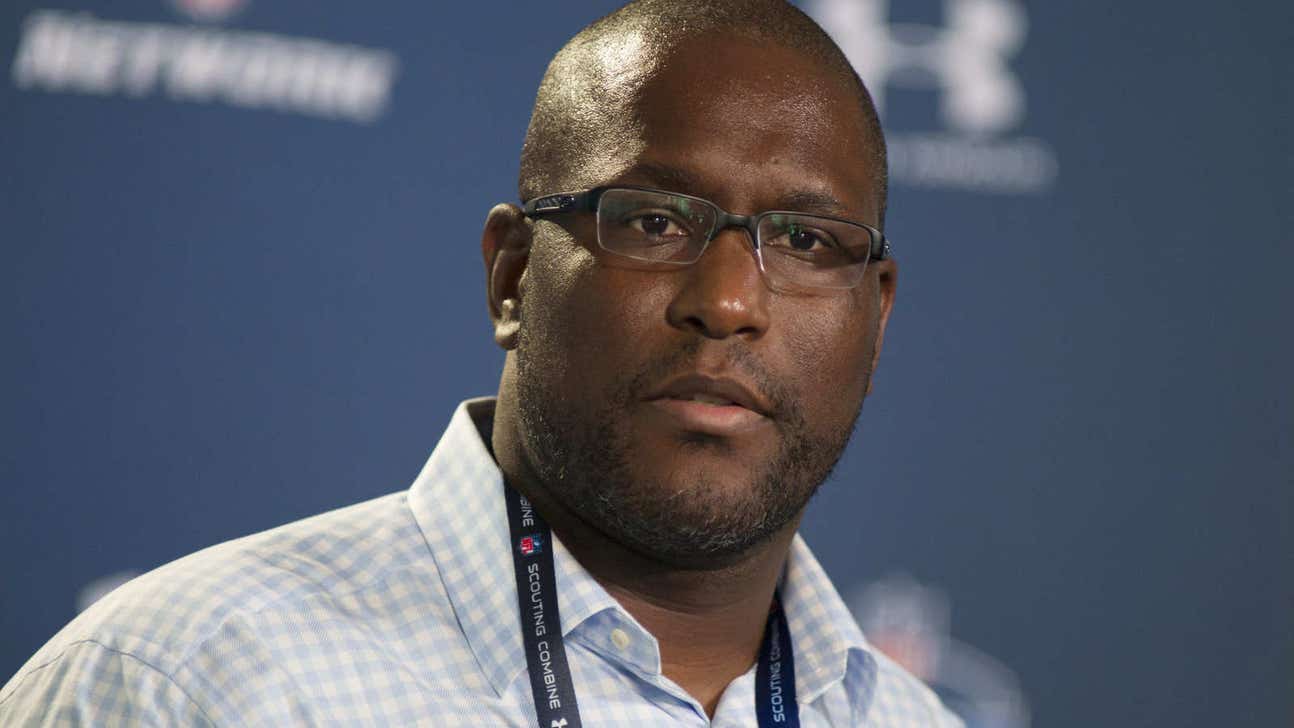 Cleveland Browns
Ray Farmer's movie unlikely to have a happy ending
Published
Nov. 4, 2015 10:56 a.m. ET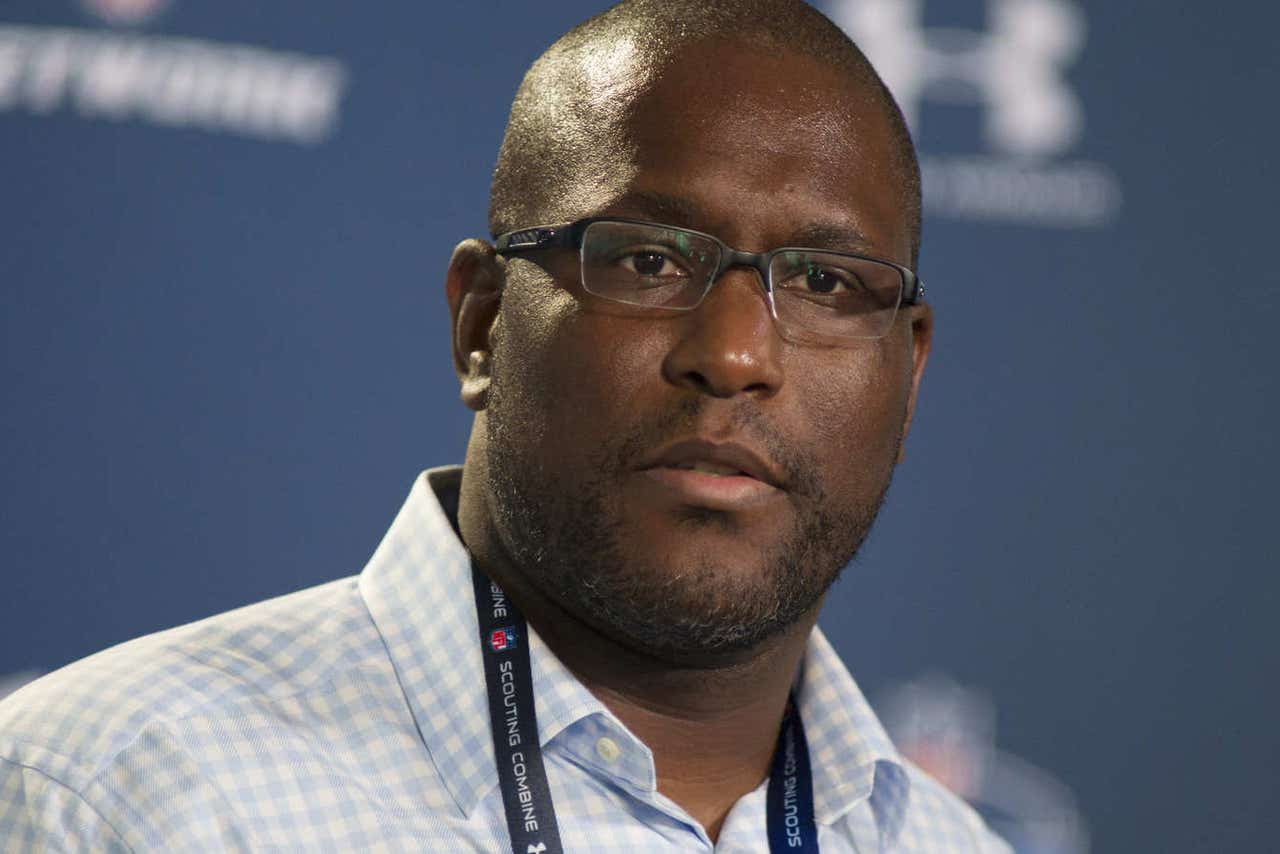 By Craig Lyndall
Ray Farmer did not win the press conference. That much is certain the morning after Farmer spoke about the Cleveland Browns to the assembled crew of reporters. Not everything the general manager said was wrong or stupid, but the sum of all the parts leave one questioning what the result is when you take Ray Farmer and merely add time.
"How do we fix [a 2-6 record]? We continue to do exactly what we have done, which is work hard, put in the effort the time and the energy, unearth better players, unearth better opportunities for our guys and try to grow it as we see fit," Farmer said on Tuesday. "That's really what it comes down to is that we have to try to make the best out of the guys that we have and add better guys as we go forward, and the coaches that do their job and try to get the best out of the guys that we have and move forward daily."
In so many ways, that's the preferred equation in building a team. You try and hire all the right people, even knowing they won't always make the right decisions, and let them grow together for a time until their plan results in positive momentum. Despite the fact Farmer hasn't had anywhere near enough time, his performance on Tuesday leaves much doubt if he should get any more.
"The questions becomes is the movie over after a single season or do we have to continue to work with guys and give them an opportunity to grow?"
— Ray Farmer
It is against my nature to question a GM candidate's future in the middle of his second year on the job. I'm done being mad about Justin Gilbert or even Johnny Manziel. It appears that one, and probably both, of those draft picks were mistakes, but once those picks are made all you can do is continue to make moves and try and make better decisions next time. Is Danny Shelton a mistake? Is Cameron Erving a mistake? Dwayne Bowe was a mistake, but all that cost the Browns was an opportunity cost at a different free agent wide receiver like Jeremy Maclin (who wanted to rejoin Andy Reid), Torrey Smith, Andre Johnson, and maybe Ted Ginn. Bowe's performed since being signed has been nothing short of embarrassing, but shouldn't a lot of the blame be aimed at Bowe rather than the guy who signed him and showed faith?
"I don't really have a take on that other than my job is to try to help bring the talent here and do what we can to come to some conclusions as to what we need to do to improve the roster, and we have conversations back and forth in all of it," said Farmer. "Any decision that's made is a Browns decision, and we stick with those."
When Ray Farmer says he's going to keep doing what he's doing, I understand what he's saying. You can't guarantee outcomes, you can only guarantee your process and effort level. If that's what he meant though, he better say it and not leave it to me to try and extract that meaning for him. The fact that he failed so miserably at communicating what he's doing to improve the Browns and support the organization right now and continually throughout his tenure is more problematic in terms of projecting forward than even his past track record of questionable picks. And don't get me started on any near-trades of Hall of Famer Joe Thomas. Farmer's failures as a communicator are troubling.
"I won't say I am disappointed," Farmer said. "I am also eager to see what guys do going forward and that growth – growth patterns happen for different guys at different points and time. I could take you through a number of stories of guys that have gone from less-than stellar rookie campaigns to being Hall of Fame players. The questions becomes is the movie over after a single season or do we have to continue to work with guys and give them an opportunity to grow? That growth and as they continue to show that they are making the necessary strides – that is what you believe in. That is what we believe in and that is what we will continue to work towards."
The constant analogies about the movie not being over yet is a brutal crutch. We get the comparison and we understand what Ray Farmer is trying to say, but you just can't be that cute in talking about a team that has only two wins in one of your very rare opportunities to talk about the team during the season. When Farmer was talking about his draft picks, he said "the movie isn't over." When talking about his future and conversations with Jimmy Haslam he said you have to "see the movie until the end." Joe Thomas' "movie" has "never stopped." I think there were at least five analogies comparing the Browns to movies and while it's maybe a dumb way to judge your NFL GM, it leaves you doubting Ray Farmer's abilities to work and communicate effectively in a larger organization responsible for winning football games.
When asked if he is going to write a different script for the end of his "movie," Farmer, again, refused to largely deviate from the plan as currently constructed.
"You have to try to do things a little bit differently have historically have done them," said Farmer. "You can't follow the same road map and get to a different destination. In my mind it comes down to we do things a little bit differently than people have done historically. With no risk comes no reward. It doesn't mean we are going to be without bumps in the road. It doesn't mean we aren't going to struggle. There are bumps. There are turns. It comes down to where inevitably we have to find a way to write the right end to the movie. That is something we are going to have to focus on and bring to fruition on our own."
This is really hard for me because it really doesn't conform to my more generic philosophies about how you run organizations and how you grow them. You need to hire solid candidates that are capable and willing to work together and then give them support and time to grow and become the best they can be. You do that until such time as one of the people proves they can't take you to the next level or otherwise becomes an impediment. I can't say with certainty that Ray Farmer has become an impediment to the Browns getting better. Even recognizing his personnel mistakes, I'm always willing to accept that someone could learn and get better. Having said that, and realizing exactly what I don't know, I will say that it wouldn't be shocking or appalling if the Browns decided someone else should be in charge of personnel at some point in the near future — that someone else will get to write that script.
More from Waiting For Next Year:
---
---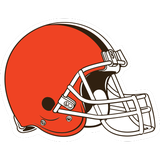 Get more from Cleveland Browns
Follow your favorites to get information about games, news and more
---