National Football League
National Football League
Ravens QB understands Denver Flacco flag flap
Published
Sep. 1, 2013 7:41 p.m. ET

Giant banners of Joe Flacco hang from the stadium in Denver, where nobody needed the larger-than-life reminders that his 70-yard touchdown toss in the final minute of regulation ruined the Broncos' Super Bowl hopes and propelled the Ravens to the title.
Peyton Manning has questioned the placement of the Flacco flags alongside his own gigantic image at Sports Authority Field, and Broncos fans have called for the NFL to remove the Baltimore quarterback from the facade of their team's hallowed home.
Flacco gets it.
''I can't imagine that people in our city would be too happy if somebody from another team was hanging on our stadium,'' he said. ''(But) I didn't have anything to do with it.''
This is the first time the league has put up a banner of a visiting player on the opposing team's stadium for a season opener.
Flacco was probably Public Enemy No. 1 in Denver to begin with, and ''this is another reason to dislike me,'' he said.
This whole Flacco flag flap could have been avoided had baseball's Orioles accommodated the Ravens and moved their game that night so that the Super Bowl champs could start the season at home, as is custom.
But they wouldn't budge and so the Ravens are hitting the road for the ''2013 Kickoff,'' which the league promotes like an international game, complete with advertising of both teams.
Smaller Flacco flags on downtown Denver lamp posts have been defaced with Sharpie mustaches.
Denver defensive end Derek Wolfe said he prefers everyone leave the banners alone and let the Broncos' defense worry about taking down Flacco.
That task will be a whole lot tougher without suspended All-Pro linebacker Von Miller and perennial Pro Bowl defensive end Elvis Dumervil, who joined the Ravens in the offseason.
Together, they had 29 1/2 of Denver's league-best 52 sacks last season.
''We've seen what Elvis can do firsthand and we know what Von can do just by playing him a couple of times last year,'' Flacco said. ''Anytime you lose guys like that, they'll feel it a little bit, but at the same time they've got a good scheme.''
Ravens coach John Harbaugh said he still expects Denver's defense to bring the heat.
''The Broncos are still the Broncos and they're going to put 11 excellent players on the field and they're going to put pass rushers out there who can rush,'' he said. ''Von Miller is one of the premiere players in football certainly, but things happen.''
Like the fax foul-up that prevented Dumervil's renegotiated contract from getting to the Broncos in time, which led to them cutting him to save money, making him a free agent.
Of course, neither Miller nor Dumervil could get a hand on Flacco last January when he took several steps before unleashing a dagger of a desperation throw that sailed over cornerback Rahim Moore and into the hands of Jacoby Jones for the stunning score.
Although there was plenty of blame to go around for Denver's 38-35 loss in double overtime that frigid January night, Moore took the brunt of public criticism.
Moore rebounded nicely this summer and Flacco said he won't necessarily target the young safety Thursday night.
''I think he's a pretty good player and we don't need to purposefully try to go over his head or anything like that,'' Flacco said, adding that if he happens to throw it over him, it will just be based on the Ravens' plans to attack the Broncos' coverage schemes.
Moore vows it will be different next time anyway.
By kickoff, he'll have been looking forward to this rematch for 237 days.
''They're the defending world champs, let's not forget that,'' Moore said. ''There's a reason why they ended on top last year. And they've got a great quarterback, great team, especially some great players on defense. So, it's going to be a tough task for us.''
Broncos fans are still haunted by the sight of Moore misjudging the flight of the football on Flacco's desperation heave high into the night sky last Jan. 12 and going for the interception instead of the tackle, flailing as Jones slowed down to haul in the 50-yard pass before trotting the final 20 yards and dancing across the goal line.
The Broncos have used the pain of that moment as motivation ever since, but they've also tried to put it behind them.
Manning didn't want to revisit it Sunday, saying, ''I've really moved past that.''
Moore has tried to move on, too.
He's drawn praise from coaches and teammates for his work ethic and improvements as he enters his third year in the NFL.
But he's swears he isn't out just for personal redemption this season.
''It's not about me. It's about the team,'' Moore said. ''I'm a team player, so I mean, we all lost together. We all suffered. But the good thing about it is it's a whole new year. Nobody remembers what you did last year.''
He can help fans forgive and forget his big blunder if he can help provide memorable moments in 2013.
''I think as a team, this is our year,'' Moore said. ''I think we're going to do some big things. It's not going to be easy. Not at all. We have to remain the hunters. But we do have a chip on our shoulders, too.''
---
AP NFL website: www.pro32.ap.org
---
Follow AP Pro Football Writer Arnie Melendrez Stapleton on Twitter: http://twitter.com/arniestapleton
---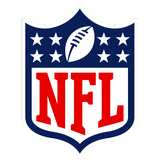 Get more from National Football League
Follow your favorites to get information about games, news and more
---