National Football League
National Football League
Ravens' Lewis to retire after playoffs
Published
Jan. 2, 2013 12:00 a.m. ET

Ray Lewis spent 17 seasons deftly patrolling the middle of the football field and serving as an inspirational leader for the Baltimore Ravens.
Now he's poised and eager to become a full-time dad.
Lewis announced Wednesday that he will end his brilliant NFL career after the Ravens complete their 2013 playoff run.
Lewis has been sidelined since Oct. 14 with a torn right triceps. The 13-time Pro Bowl middle linebacker intends to return Sunday to face the Indianapolis Colts in what will almost certainly be his final home game.
''Everything that starts has an end,'' Lewis said. ''For me, today, I told my team that this will be my last ride.''
Lewis will walk away from the game because he wants to spend more time with his sons. While working to return from his injury, Lewis watched two of his boys play on the same high school football team. He intends to see Ray Lewis III perform as a freshman next year for the University of Miami, where the elder Lewis starred before the Ravens selected him in the first round of the 1996 NFL draft.
''God is calling,'' the 37-year-old Lewis said. ''My children have made the ultimate sacrifice for their father for 17 years. I don't want to see them do that no more. I've done what I wanted to do in this business, and now it's my turn to give them something back.''
That's why Lewis will pull off his No. 52 uniform for the last time after the Ravens lose or claim their second Super Bowl title.
''It's either (that or) hold onto the game and keep playing and let my kids miss out on times we can be spending together,'' Lewis said. ''Because I always promised my son if he got a full ride on scholarship Daddy is going to be there. I can't miss that.''
Lewis was the AP Defensive Player of the Year in 2000, when Baltimore won the Super Bowl title, and in 2003.
''I never played the game for individual stats. I only played the game to make my team a better team,'' he said.
The news of his decision quickly resounded around the rest of the NFL.
Colts coach Chuck Pagano, who served as Lewis' defensive coordinator last year, said, ''I thought, shoot, the guy could play forever and would play forever. Great person, great man, great player, just an unbelievable human being - what he's done for that organization, that city and for that matter, so many people. He's obviously a first-ballot Hall of Famer and will be sorely missed.''
Lewis is the key figure in a Baltimore defense that has long carried a reputation for being fierce, unyielding and downright nasty. He led the Ravens in tackles in 14 of his 17 seasons, the exceptions being those years in which he missed significant time with injuries (2002, 2005, 2012).
''It was definitely an honor just to be in his presence, but to play with him and to be in front of him is amazing,'' Ravens defensive tackle Haloti Ngata said. ''I know we'll definitely miss him.''
When Lewis tore his triceps in a game against the Dallas Cowboys, it was feared he was done for the season. But he would have none of that.
''From the time I got hurt, everything I've done up to this point has been to get back with my team to make another run at the Lombardi (Trophy),'' he said.
Well, not everything. Lewis spent time watching his boys play football, which caused him to call his experience on the sideline ''bittersweet.''
''I got to be there every Friday,'' Lewis said. ''Me being who I am, not having a father myself, that damaged me a lot. I didn't want my kids to relive that.''
Next year, Lewis will dedicate himself to his family instead of the Ravens.
''One of the hardest things in the world is to walk away from my teammates,'' he said. ''The only thing I ever played for is to be right there. Does that part hurt? Absolutely. But the now I'm going to step into other chapters of my life.
''I knew I couldn't split my time anymore. When God calls, he calls. And he's calling. More importantly, he calls me to be a father. It's OK to be Daddy. Yes, this chapter is closing, but the chapter that's opening is overwhelming. That's what excites me the most.''
Lewis could have made the announcement during the offseason, but thought it best to do it now.
''I think my fans, my city, I think they deserved for me to just not walk away,'' he said. ''We all get to enjoy what Sunday will feel like, knowing that this will be the last time 52 plays in a uniform in Ravens stadium.''
---
---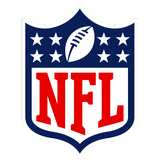 Get more from National Football League
Follow your favorites to get information about games, news and more
---