National Football League
National Football League
Ravens' Lewis dominating as retirement looms
Published
Jan. 16, 2013 9:25 p.m. ET

Ray Lewis sure doesn't look like an aging linebacker on the brink of retirement.
With 30 tackles in his last two games, the Baltimore Ravens defensive leader appears as if he could play at a high level for several more years.
That's not going to happen. In spite of his standout performance this month and the pleasure he's derived from Baltimore's run to the AFC championship game, Lewis remains adamant that he will retire after the Ravens complete their postseason journey.
''No, I can't come back,'' Lewis said Wednesday. ''My kids are calling for Daddy. It's a great reward to see the sacrifice my babies have made for me, and it's time that I sacrificed for them.''
The 37-year-old Lewis announced on Jan. 2 that he would retire after Baltimore's playoff run is completed. Since that time, he's provided his teammates with inspiration in the locker room and magnificent play on the field.
After being sidelined for 12 weeks with a torn right triceps, Lewis reclaimed his customary position in the middle of the Baltimore defense two weeks ago. Wearing a cumbersome brace on his right arm, Lewis led the Ravens with 13 tackles in a 24-9 playoff win over Indianapolis.
As an encore, Lewis had a team-high 17 tackles last week in a 38-35 double-overtime victory over Denver.
''He's a guy that still plays the game at a high level,'' Ravens defensive end Arthur Jones said. ''You would think he was 21, 22, watching him out there, flying around, making plays. Why not play hard for a guy like that? It makes you so (confident) on defense that you have a guy behind you that's a stud, that's going to make such a huge play and can make so many plays.''
With Lewis leading the way, Baltimore (12-6) will head to New England (13-4) this Sunday night for a chance to advance to the Super Bowl.
''He definitely can play multiple more years, but I think he understands that it's time to move on,'' defensive tackle Haloti Ngata said. ''It's just great to see him play at a level that I don't think a lot of linebackers can be doing now. I'm just humbled and definitely lucky, I guess, to play with someone like that.''
Lewis can't cover a fleet running back or tight end in the same fashion as years ago, but he compensates for that shortcoming with extensive film study and by taking the most advantageous pursuit route. And if there's a tackle to be made, more often than not Lewis is going to be the one to put that player on the ground.
That, more than his motivational speeches, are what makes him so valuable to the Ravens.
''Ray's played well. That's the most important thing. He still can play,'' coach John Harbaugh said. ''He's been playing his heart out for 17 years. He's a top linebacker in the game right now. He's made a difference for us.''
Lewis has no desire to hang around the NFL until some coach has no choice but to cut him, and he isn't going to pull a Brett Favre, who followed a magnificent career in Green Bay with forgettable stints with the New York Jets and Minnesota Vikings.
In the future, when someone thinks of Ray Lewis' career in the NFL, they'll recall a 13-time Pro Bowl star who played only for the Ravens and with unyielding energy and resolve.
''He's changed the game,'' Patriots special teams star Matthew Slater said. ''I think he's been kind of a once-in-a-lifetime, once-in-a-generation type player. I have a tremendous amount of respect for him and what he's accomplished in his career. As a fan of the game, and I fancy myself a historian of the game also, so (I have) all the respect in the world for him.''
New England safety Steve Gregory added, ''He's one of the greats. He's probably one of the best linebackers ever to play this game. So we have a lot of respect for that guy. He's an amazing football player.''
This game will mark the final showdown between Lewis and Patriots quarterback Tom Brady. In nine games against New England, Lewis has 84 tackles - including 12 in last year's AFC title game.
''He's really been so consistent over the years and durable and tough,'' Brady said of Lewis. ''He's so instinctive. He doesn't give up hardly any plays, makes a ton of tackles. ... You always have to know where No. 52 is.''
Soon, you won't be able to find Lewis on the football field. His teammates haven't abandoned hope of trying to convince him otherwise.
''I told him to stay a few more years,'' Jones said. ''I think he could.''
But Ngata conceded, ''I think he has bigger plans and bigger things that he has to do.''
Walking off the field in Denver with running back Ray Rice last Saturday, Lewis was delighted to still be playing football and apparently not the least bit saddened about knowing he had one or two games left.
''I'm proud that the ride is still going,'' Lewis said Wednesday. ''I looked at my teammates after the Denver game, and me and Ray just sat there. We hugged on the field, and he grabbed me kind of hard. It's just special. To end it, whenever it ends, then so be it.''
---
AP Sports Writers Howard Ullman and Howard Fendrich contributed to this report.
---
---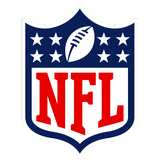 Get more from National Football League
Follow your favorites to get information about games, news and more
---