National Football League
National Football League
Ravens kicker Tucker confident he won't miss
Published
Jan. 17, 2013 8:59 p.m. ET

If the Baltimore Ravens need a field goal in the waning seconds of the AFC championship game, they'll call upon a rookie with little regard for history.
Justin Tucker knows all about the 32-yard kick that Billy Cundiff missed last January against the New England Patriots, costing the Ravens a chance to force overtime with a trip to the Super Bowl hanging in the balance.
None of that bothers Tucker.
''What's in the past is in the past,'' he said. ''Anything that's happened in the past year, two years, five years, 10 years, or just the last several weeks, that's all null and void now because we just have a singular task at hand - to beat New England.''
Cundiff's miss in the AFC title game was among the most agonizing plays in Ravens history. With Baltimore trailing 23-20 in the final minute, Lee Evans dropped a pass in the end zone before Cundiff's kick sailed wide left to end the Ravens' season.
''I moved on right after it happened,'' Cundiff said recently. "Because I think in order to have success in this league, you have to wipe the slate clean every year. You can't drag things in, whether it's positive or negative, because each year is brand new. (But) would I like to have that kick back? Yeah, most definitely I would.''
Cundiff was invited back to training camp last summer and was favored to beat out Tucker, a rookie out of the University of Texas. But coach John Harbaugh picked Tucker, who went on to validate the decision by making every clutch kick from September through last weekend.
Tucker went 30 for 33 on field goal tries during the regular season, including game-winners against New England and San Diego. Last week, he nailed a 47-yarder in the second overtime to give the Ravens a 38-35 win over top-seed Denver.
Tucker's accuracy is exceeded only by his self-assuredness. If asked to win the game Sunday night, Tucker said he won't flinch.
''I will be confident because we have a routine we follow,'' he said. ''We do what we know and do what we trust.''
Morgan Cox snaps the ball, Sam Koch puts it down and Tucker kicks it. It's as easy as 1-2-3.
Recalling Tucker's game-winner against the Broncos, Ravens special teams coach Jerry Rosburg said, ''He enjoys those moments. You could tell when he went out there it wasn't intimidating to him. He was ready to seize the opportunity. He made a great kick after a great hold and a great snap. It was fun to watch.''
Tucker is a rookie in name only. Sure, he was kicking for Texas a little of a year ago, but after signing as a free agent with Baltimore he was forced to grow up in a hurry.
''I kind of did away with that whole rookie notion when I got here just because I had to come in and compete against a guy who had a lot of success,'' Tucker said. ''So I could never afford to think like a rookie or perform like one. If I ever let myself think like that, I'd be doing everybody in this building a disservice.''
If Tucker walks onto the field Sunday night with a chance to win the game, his teammates probably won't be thinking back to last year. They'll be looking forward to a trip to New Orleans.
''This year, I've never been nervous about Justin Tucker kicking a field goal,'' Ravens tackle Haloti Ngata said. ''I think everyone can tell that he has a lot of confidence and he kicks really well. I think, with that, people just believe in him.''
Said Rosburg: ''He's got a very confident persona. He's a confident young man in a lot of things he does.''
Tucker's kick against Denver salvaged an otherwise horrible day for Baltimore's special teams. Not only did the Ravens give up a 90-yard punt return to Trindon Holliday, but they also yielded a 104-yard kickoff return to the same player.
''I was certainly upset,'' Rosburg said. ''When you give up two touchdowns, that's unacceptable in a season let alone one game. We're all very fortunate, those of us in the special teams room, that the rest of the team played as well as it did to still secure the victory.''
One week earlier, the Ravens held Indianapolis to zero yards on four punts and five kickoffs. Rosburg cited plenty of reasons for the breakdown against the Broncos, including a crosswind and missed tackles.
Fortunately for Baltimore, Tucker came through in Denver. The Ravens are confident that, if needed, he will again in New England.
---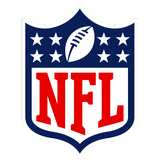 Get more from National Football League
Follow your favorites to get information about games, news and more
---