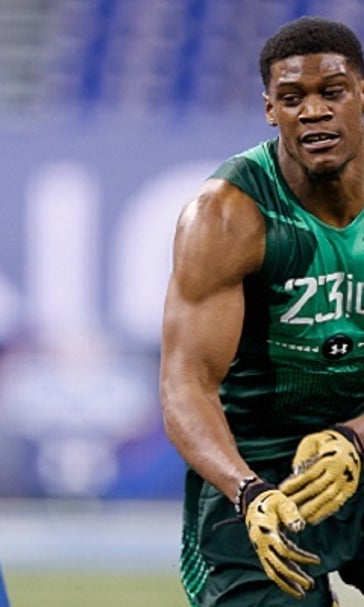 Randy Gregory tested positive for marijuana at NFL combine
March 26, 2015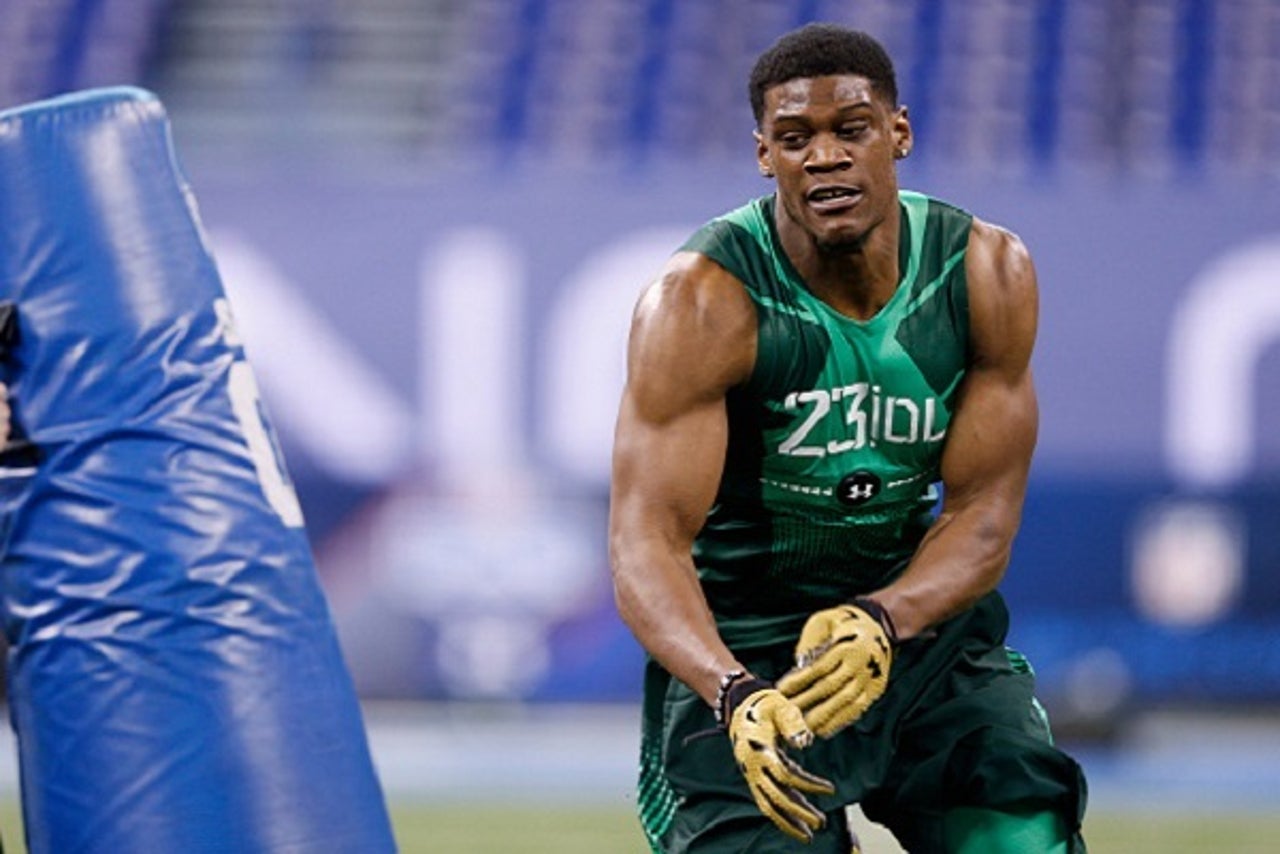 By Larry Brown
Randy Gregory may end up slipping in the NFL draft after it was revealed that he failed a drug test at the NFL combine last month.
According to what Gregory told NFL Media, he found out in a letter sent to his parents' home two weeks ago that he tested positive for marijuana. Believing it was an invitation from the league to attend the draft, Gregory asked his father to open the note, NFL Media reports. Awkwardly, his dad is the one who ended up sharing the bad news with him.
"I blame myself," Gregory told NFL Media's Kimberly Jones in an interview. "And I know it sounds cliché, but there's really no one else I can blame."
Gregory, who recorded 17.5 sacks the past two seasons at Nebraska, is concerned that the test will cause his stock to fall.
"Am I worried? Yeah, I'm worried," he said. "At the same time, I'm confident. I know I'm going to be all right in the end."
Gregory indicated in his interview with NFL Media that he smoked weed in high school and at junior college after not qualifying academically to attend Purdue. He insists he is not addicted to it and that the drug is not a problem for him, but history says otherwise.
Gregory failed two drug tests in college and was a third strike away from being kicked off the team. His excuse for the positive test at the combine is also difficult to believe. He supposedly said he last smoked in December, but his THC levels were so high they triggered the positive test in February.
"I want people to understand I'm not some dumb jock pothead. I'm not," he added. "I'm intelligent. I love the people who help me, I love my family, I love my support group. I love football. I love winning. And I don't want to be labeled as some bust that couldn't make it because he smoked. And I won't be labeled as that."
If this story sounds familiar, it's because it probably should. Remember what everyone said about Josh Gordon when he entered the supplemental draft? He failed drug tests at every stop during college and continues to have a problem to the present. That will no doubt be in teams' minds when they evaluate Gregory.
More from Larry Brown Sports:
---
---