National Football League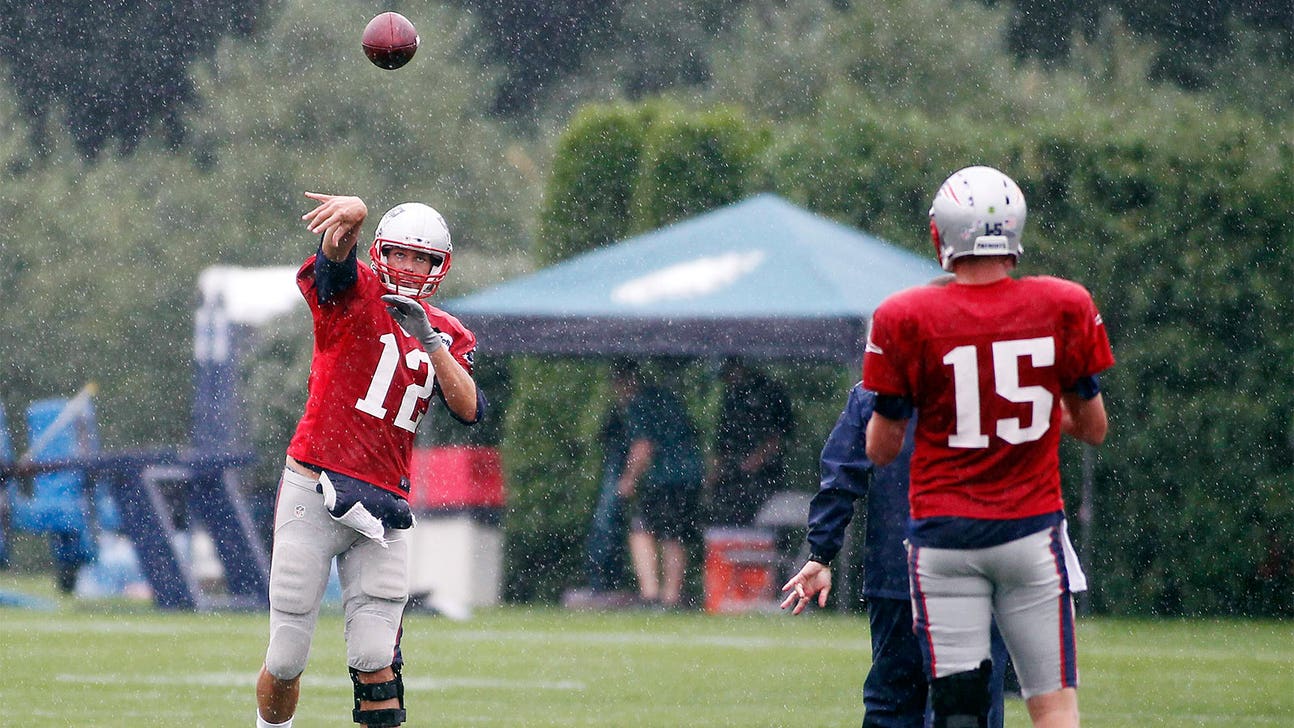 National Football League
Rainy workout: Patriots, Eagles practice together on wet day
Published
Aug. 13, 2014 6:37 p.m. ET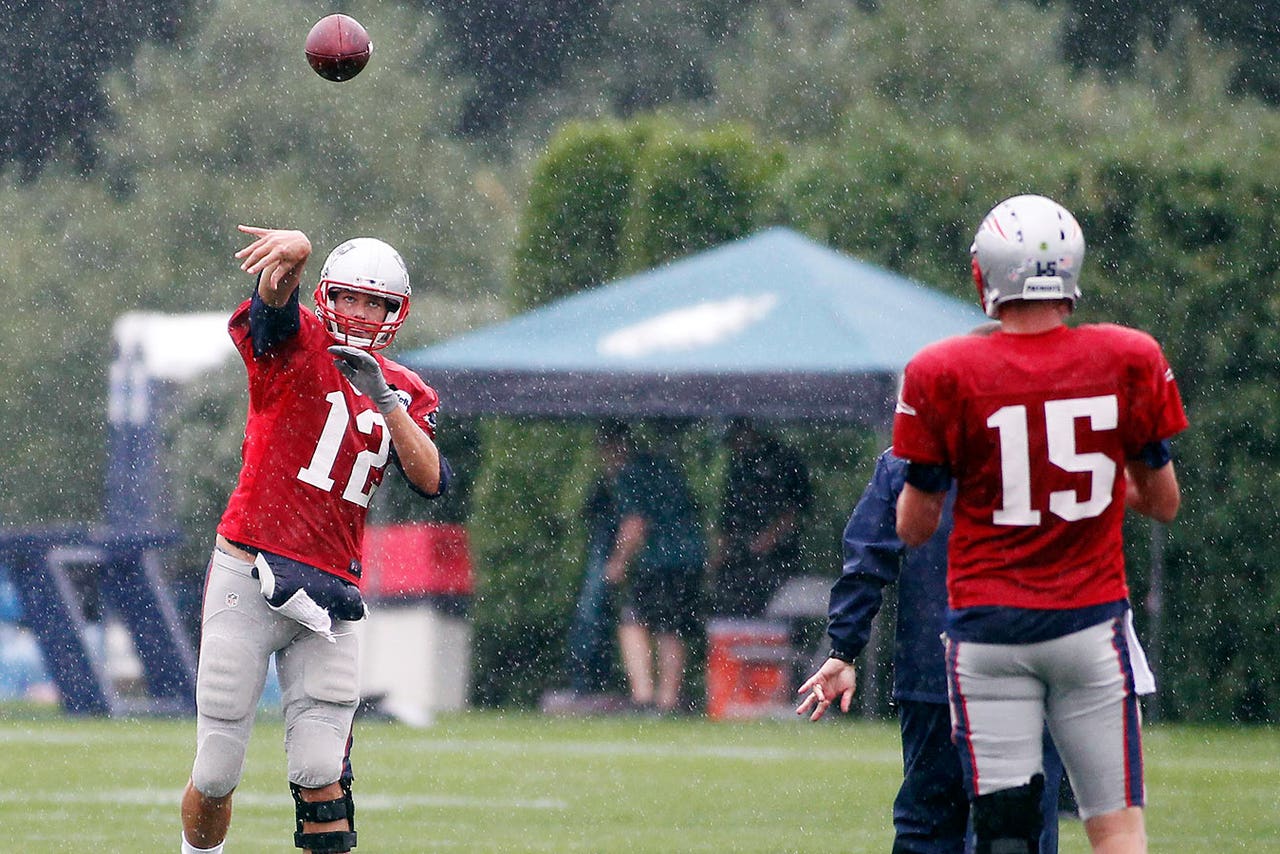 The Philadelphia Eagles have made huge strides since practicing with the New England Patriots a year ago.
From a 4-12 record to 10-6 and their first playoff berth in three years. From learning a different system under new coach Chip Kelly to a year of familiarity with it. From Michael Vick to Nick Foles at quarterback.
From hosting the Patriots at joint practices last summer to visiting them for three days of workouts this week before Friday night's preseason game.
''Last year when we practiced against these guys everything was new,'' Eagles cornerback Brandon Boykin said. ''We were a new defense. So this year we're more experienced, got a year under our belt. We play faster. We've just got confidence.''
The pace was slower than planned Wednesday when heavy rain throughout the practice curtailed it.
Players saw some good in that after coming off the field in soggy uniforms.
''You never know if you're going to have a game in this type of weather, so why not practice in it every now and again?'' Philadelphia tight end Brent Celek said with a laugh. ''Hopefully, this is the only one.''
Tom Brady is used to playing in damp conditions.
''It was kind of a New England-type day. We had a bunch of these last year and, really, for the most part the weather has been great all camp,'' the Patriots quarterback said. ''It's good to get work in like this. Certainly, against a playoff-caliber team, it's always good.''
Brady is expected to play Friday night after sitting out last Thursday night's 23-6 loss at the Washington Redskins. Coach Bill Belichick rarely announces who will play in preseason games.
''I'll be ready to play for as long as he wants me to,'' said Brady, who turned 37 on Aug. 3. ''That's very valuable playing experience for me, too. It doesn't matter how many years you've been doing it, you've got to get out there and play under game situations and get your body going at the level that it needs to be at.''
Foles started his second NFL season on the bench last year before taking over for Michael Vick and leading the NFL in passer rating. He threw 27 touchdown passes and just two interceptions.
''Everything I do I'm a little bit better (than last summer) and I want to come out here each and every day and try to gain a little bit,'' Foles said. ''You can just imagine playing in all the games I did last year from when we had the practice (with the Patriots). I'm a lot different but still want to get better.''
He can do that this Friday after a poor performance last Friday night in a 34-28 loss to the Chicago Bears. He completed 6 of 9 passes for 44 yards with two interceptions.
''Will I make mistakes again? Yes, I will make mistakes,'' Foles said. ''But I want to overcome them and I want to show my teammates that it's not going to rattle me.
''When you have games that you don't feel like you play well, you love coming out here on a practice field and working on stuff.''
He worked well on Tuesday, throwing three touchdowns and no interceptions.
''It was what we expected out of Nick,'' Kelly said. ''We've grown accustomed to it.''
Brady also values all the work he gets in joint practices where the competitive level is higher than when he's facing his teammates.
''They're great,'' he said. ''In a preseason game, I don't get as many reps, so certainly a lot of situational stuff we did today is so valuable.''
He didn't interact much with Foles in the first two days of practice, but Foles hoped to learn by watching. Both teams will have walkthroughs on Thursday.
''Tom's one of the best to ever play the game and it's great to watch him and see how he conducts an offense and where he throws the ball,'' Foles said.
Brady focuses on what he needs to do, not what Foles is doing.
''I haven't seen him much,'' Brady said. ''It's hard enough preparing for my own job.''
NOTES: Eagles WR Jeremy Maclin left practice early with pain in his left hamstring. ''It shouldn't be a big deal,'' said Maclin, who missed all last season with a torn ACL. ... Newly acquired defensive linemen Ben Bass from Dallas and Jerel Worthy from Green Bay did not practice for the Patriots.
---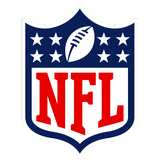 Get more from National Football League
Follow your favorites to get information about games, news and more
---