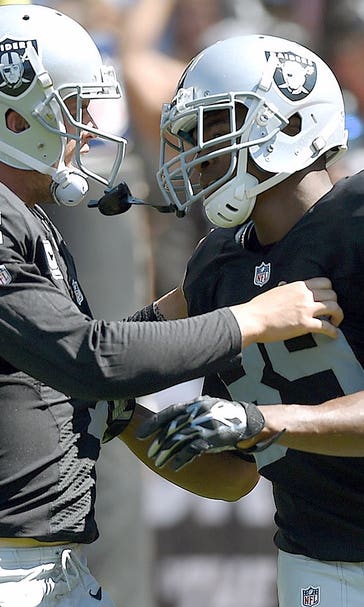 Raiders' Derek Carr thinks he throws to a top NFL wide receiver
October 28, 2015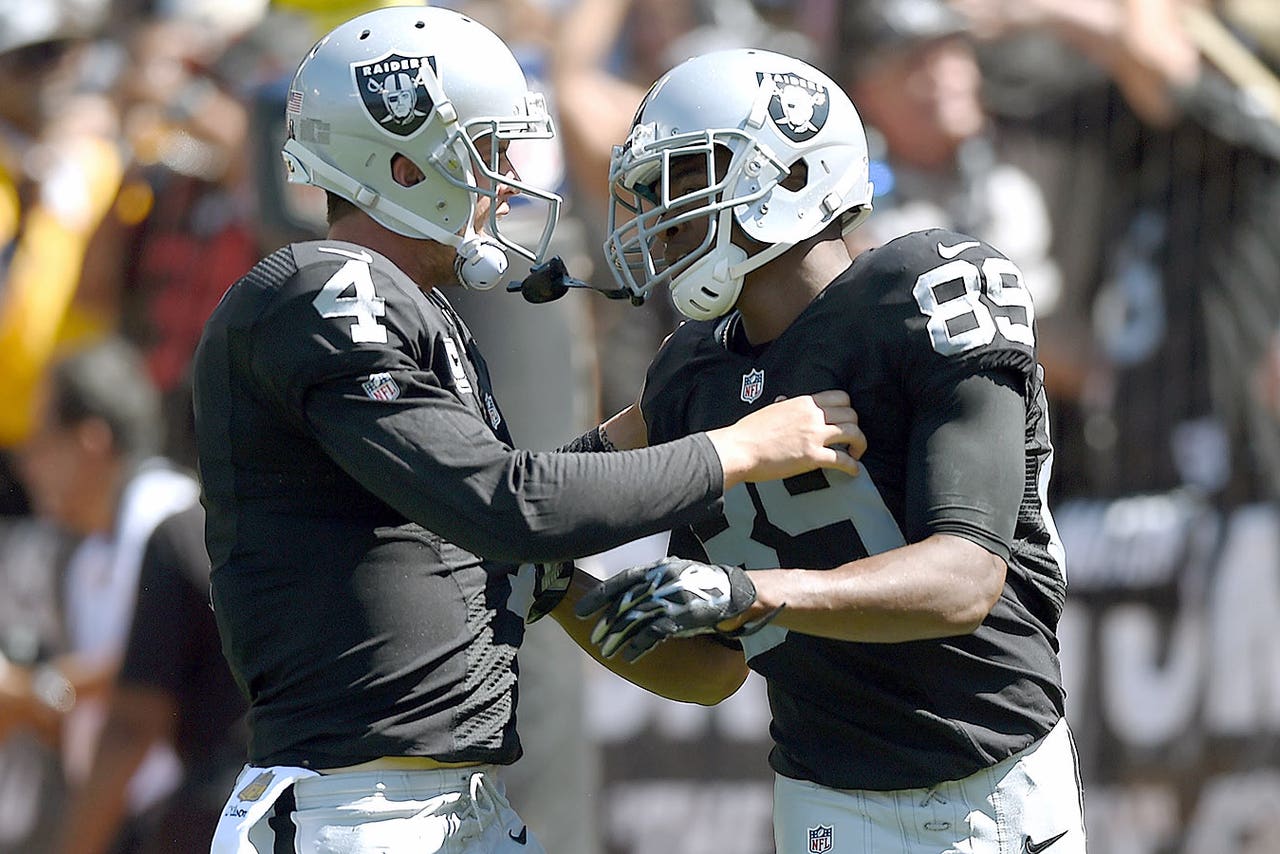 Derek Carr hasn't piped down about his new top receiver since the moment he arrived from Alabama.
Carr's praise has only grown more effusive since the quarterback found Amari Cooper every which way in a dominating Week 7 performance.
"He's amazing, he's awesome and he's one of the best in this league," Carr said after the game. "Obviously because he's a rookie and hasn't done it for a certain amount of time people won't say that but he's one of the best."
It's tough to call Carr overenthusiastic here, though. It's been 12 seasons since an NFL rookie has managed to compile so many receiving yards this early.
Cooper is also currently outpacing Odell Beckham Jr. in catches (33 to 31) and yards (519 to 463) through their first six respective games. 
He could be well on his way to hoisting the same Rookie of the Year trophy Beckham Jr. did last year, too.
---
---