National Football League
National Football League
QB trio added to legacy with lockout leadership
Published
Aug. 20, 2011 5:06 a.m. ET

Even with a Super Bowl victory and his name in the NFL record books, Drew Brees struggles to see himself in the same class of quarterback as Tom Brady or Peyton Manning.
''As far as those guys on the field, to even be considered in that same category is a tremendous honor, it's humbling,'' Brees said this week. ''In my opinion, I'm not quite there yet. Those guys are going to go down as two of the greatest of all time when you look at not only the championships they've won, but the number of personal accomplishments and all those things.''
Yet, when labor strife ensued after last season, and what mattered most was leadership, Brees, Brady and Manning were the three quarterbacks called on to represent pro football players in an antitrust lawsuit against the league.
All in their 30s, but seemingly with a number of good years still ahead, Brees, Brady and Manning already have established reputations as the elite quarterbacks of their generation. Now their legacies will be not only enhanced but forever linked because of the leadership roles they took during the NFL lockout.
As a member of the NFL Players' Association's executive committee, Brees was as active as any player in negotiations that produced a 10-year labor agreement. And it was done on time to save not only the 2011 season, but all of preseason except the Hall of Fame game.
''This was such a significant event in the history of our sport and there were so many things about it that were just unprecedented,'' Brees said. ''Years from now people will look back on this as a defining moment for this league in a very positive way, because I see the popularity of this game continuing to grow.''
All three quarterbacks played varying roles that suited them.
Brees, who had been actively involved in union matters for the past few years, was perhaps best equipped to take an active role in some of the more technical aspects of the negotiations.
Brady, who is the union representative for his team, also has a close personal relationship with New England Patriots owner Robert Kraft, who has been widely credited for his leadership among the owners. Some saw Brady serving as a bridge-builder between Kraft and NFLPA head DeMaurice Smith.
Manning is perhaps the most marketable of all NFL players, a constant presence in league promotional footage, commercials and even comedy spoofs. He is, in essence, the NFL's marquee name. Although he was busy with the birth of his twins and rehabilitating a neck injury during the offseason, his show of solidarity with the players was seen as symbolically significant.
''Basically, he's the face of our game right now and so for him to put his name on the lawsuit, I think, said a lot about him,'' Colts Pro Bowl center Jeff Saturday said. ''He wasn't getting anything out of it for himself. But I think it showed how he views the game, and that he was going to be there for everyone else in the game.''
On the field, each of the quarterbacks has strung together numerous exceptional seasons, each winning at least one championship, each setting records.
Brees' completion percentage of 70.62 for 2009 is an all-time NFL single-season record. Brady threw a single-season best 50 touchdown passes in 2007, breaking Manning's record of 49 set in 2004.
Manning has taken the Indianapolis Colts to nine straight playoff appearances, won more regular-season games in a decade (115) than any other quarterback in league history and has been named the NFL's most valuable player a league-record four times.
Brees said he, Brady and Manning sensed that quarterbacks, particularly those known as ''franchise quarterbacks,'' had reputations for being close with ownership. That is not entirely untrue, Brees added, noting that he has an excellent relationship with Saints owner Tom Benson, just as Brady does with Kraft and Manning with Colts owner Jim Irsay.
That being the case, the three players thought it was critical to make it clear that their loyalty in matters related to collective bargaining were to the players above all else.
''The fact that you had three quarterbacks that felt it important enough to be named plaintiffs in the antitrust case against the NFL made a big statement that this isn't: Some players are with the owners and then the vast majority are kind of on their own,'' Brees said. ''This was: We as players are one, we are a team, we're all together and there is no separation, no faction. We're all in this fight together.''
Now, it's back to football and competing on the field, which Brees and Manning will do head-to-head this season when the Colts visit the Louisiana Superdome for a nationally televised, prime-time clash on Oct. 23. Manning and Brady will see each other in another prime-time game in New England on Dec. 4. Brees and Brady won't meet this season unless they're both in the Super Bowl, which isn't all that far-fetched.
Their time as teammates off the field is done for now, but they won't forget it.
''I'm going to look back on the whole process and the fact we all pulled together and got this deal done for the betterment of players, ownership and the future of this league,'' Brees said. ''I'm going to look back on that with great pride.''
---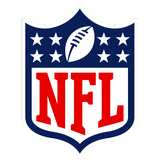 Get more from National Football League
Follow your favorites to get information about games, news and more
---