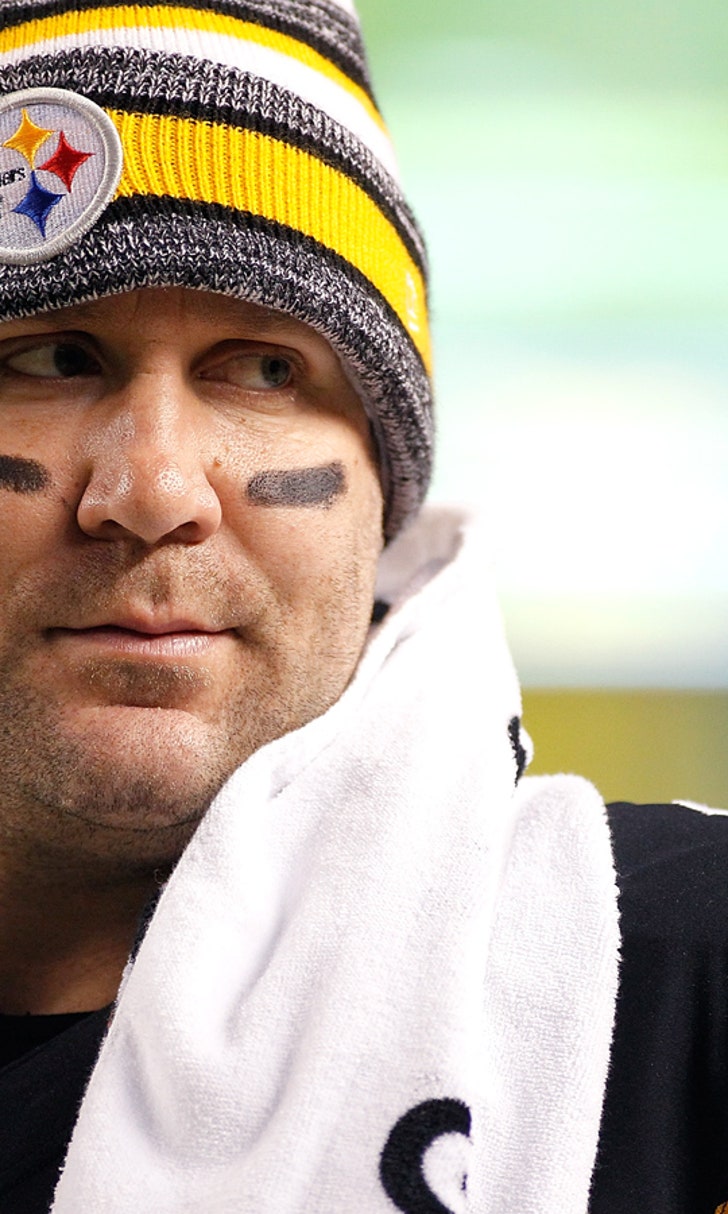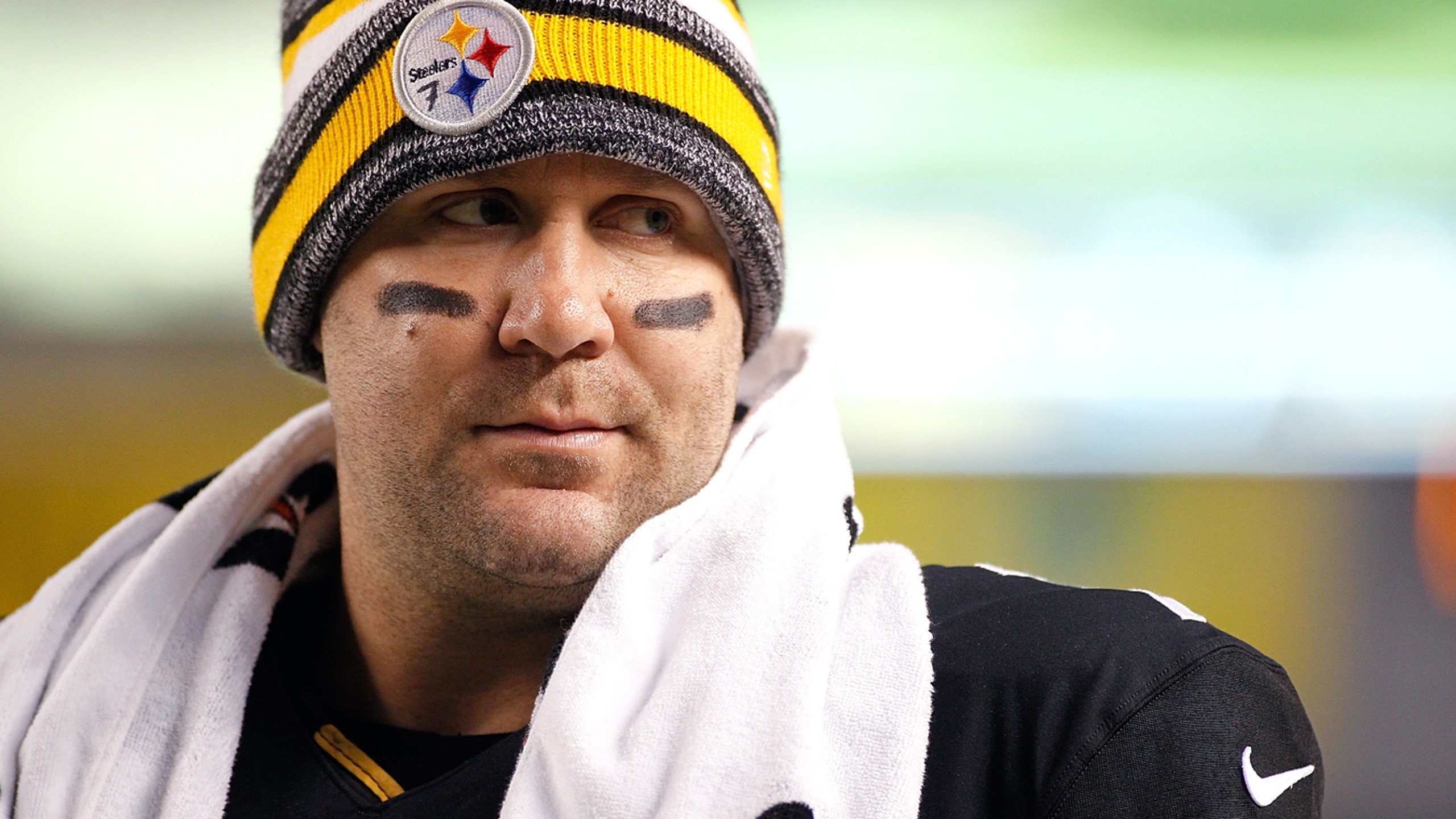 QB Ben Roethlisberger, Steelers begin negotiations on new deal
BY foxsports • February 10, 2015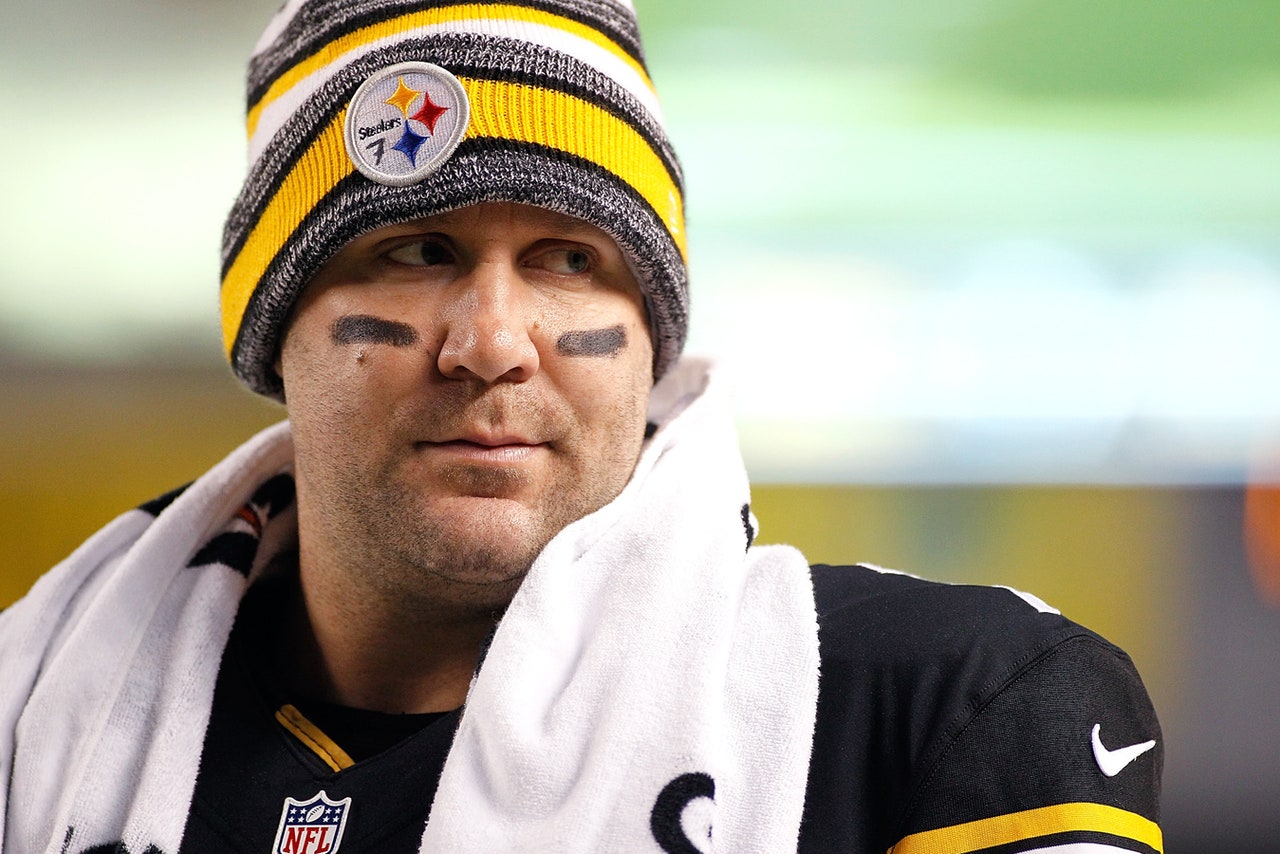 The Pittsburgh Steelers are getting a head start on their biggest offseason project.
General manager Kevin Colbert said Wednesday negotiations have begun with quarterback Ben Roethlisberger on a contract extension that would keep the two-time Super Bowl winner in black and gold for the rest of his career.
Roethlisberger, who turns 33 next month, is entering the final season of an eight-year deal he signed in 2008. He tied with Drew Brees for the most yards passing in 2014, breaking his own team record by throwing for 4,952 yards to go with 32 touchdowns and nine interceptions.
Even though Roethlisberger heads into his 12th season next fall, Colbert believes Roethlisberger can remain among the NFL's elite at his position for the better part of the next decade, pointing to Tom Brady and Peyton Manning as proof that quarterbacks can be effective even as 40 draws near.
"I really think Ben is going to be a better quarterback down the road than he has been to this point and I think that's his goal too," Colbert said.
While Colbert said the team is in no hurry to get a new contract done before the new league year begins on March 10, he doesn't foresee any major obstacles.
"There is no timetable on it," Colbert said. "It could happen quick. It could take a little while. When you've got two parties that are real interested in having the same goal achieved, it usually goes quicker than not."
Even if in some ways Roethlisberger has been patiently waiting to get something done. The Steelers have typically tried to lock down their starting quarterback with two years to go on their current deals, a process that dates back to Tommy Maddox and Kordell Stewart. They opted push back extension talks last summer, and while the move will almost certainly force the Steelers to go a little bit deeper into their pockets, the good news is there is apparently room to do it.
Colbert categorized Pittsburgh's salary cap status as "manageable" following several difficult offseasons in which the team had to cut expensive longtime contributors like Hines Ward, James Farrior and James Harrison, though Harrison made an unlikely return to Pittsburgh in 2014 and finished with 5 1-2 sacks in 11 games.
While Colbert isn't quite sure what the salary cap number will be, there does appear to be a bit of wiggle room. Just don't expect the team to make a considerable splash when free agency begins. Pittsburgh signed safety Mike Mitchell, wide receiver Lance Moore and linebacker Arthur Moats last spring, with somewhat mixed success. Mitchell spent most of the year dealing with a groin injury while Moats filled in capably after a flurry of early season injuries forced him to see extended playing time.
Colbert repeatedly described Pittsburgh's biggest need as "young depth," particularly at linebacker and in the secondary, which may have to replace both safety Troy Polamalu and cornerback Ike Taylor. Taylor is a free agent and unlikely to be re-signed. Polamalu is under contract for 2015 status but is scheduled to make $8.25 million, a high price for a player who was limited to 12 games in 2014 due to injury and failed to record an interception for only the second time in 11 seasons as a starter.
The front office and coaching staff will meet over the next several days to determine what direction to take with all of its free agents, including linebacker Jason Worilds. The team placed a "transitional tag" on Worilds in 2014 and he responded with 7 1/2 sacks and an interception while taking on more responsibilities in coverage.
"He's still a young player, he's probably still an ascending player and I don't think you've seen the best of Jason Worilds, either as a Steeler or as a potential replacement on someone else's team," Colbert said. "He's definitely someone we'll consider keeping and just see where the market goes."
Colbert didn't rule out making Worilds either a franchise or a transitional player, meaning the Steelers would have to be compensated if Worilds agrees to the tag then signs with another team. If he exits, Pittsburgh would be painfully thin at outside linebacker.
Either way, Colbert stressed Pittsburgh took a step forward while going 11-5 and winning the AFC North title even if things came to an abrupt halt in a home wild-card loss to Baltimore.
"That to me is where we left off," Colbert said. "Now it's (about) where we're going."
---
---