National Football League
National Football League
Pro Bowl DE Richard Seymour leads Raiders' workout
Published
May. 24, 2011 11:26 p.m. ET

Richard Seymour led 33 of his Oakland teammates through workouts Tuesday in suburban Atlanta - nearly 2,500 miles from the Raiders' headquarters in Alameda, Calif.
The six-time Pro Bowl selection isn't looking to relocate. He just felt Georgia was a good place to hold a mini-camp.
Seymour lives in the metropolitan area, is paying some of the training costs and likes the easy access to Hartsfield-Jackson International Airport.
Quarterback Jason Campbell, running back Darren McFadden and receiver Darrius Heyward-Bey were on hand, but free agents like Pro Bowl cornerback Nnamdi Asomugha aren't expected to attend the four-day session.
''You have to build that foundation in the offseason,'' said Seymour, who won three Super Bowls with New England before spending the last two years in Oakland. ''I think it's going to benefit us with when the season starts.''
Campbell and Seymour designed the structure of the workouts together with Competitive Edge Sports founder Chip Smith, who oversaw the outdoor session at Buford High School and the indoor session at his training complex in nearby Duluth.
The Raiders worked out on the high school field before the Atlanta Falcons' late-morning session.
Falcons quarterback Matt Ryan thought the Raiders' turnout was a testament to NFL players' commitment to training during the lockout.
Ryan has been running his teammates through workouts at Buford High for a couple of weeks, but added that the Raiders and Falcons have no plans to face off against each other.
''It was impressive to see how many guys that they had down here,'' Ryan said. ''Everybody is professional about what we do. Even though we are not able to go to the facility at this point, we know that we need to stay in shape.
''I think everybody has great faith in that we'll get (an end to the lockout) and we'll be able to play our games.''
Seymour, the former University of Georgia standout who signed a new two-year contract in February to stay with the Raiders for $22.5 million guaranteed, felt responsible to gather players during the NFL lockout.
The Raiders are coming off an 8-8 season in which they avoided an eighth straight losing record and swept AFC West rivals Kansas City, San Diego and Denver. Oakland became the first team since the 1970 merger to win all its division games and miss the playoffs.
''I think we made huge strides last season, but not making the playoffs was a disappointment,'' Seymour said. ''But there is only one happy team at the end of the year, and that was the Green Bay Packers.''
Seymour said he and his teammates thought they would be training out West.
''We knew we were going to get together,'' Seymour said. ''We said it early on. We thought we were going to be able to go out to Oakland when the lockout was lifted, and we had to change our plans. We were able to get out there and it's been a good experience for us.''
Campbell ran the offense, middle linebacker Rolando McClain the defense.
''The main thing is building the camaraderie that we were getting toward the end of last season,'' Campbell said. ''The next part of it is hearing a play and running some plays instead of just running a lifting weights, we are actually running plays.''
Other Raiders on the field were receivers Jacoby Ford and Louis Murphy, fullback Rock Cartwright and rookies Stefen Wisniewski, a second-round draft pick, and cornerback DeMarcus Van Dyke, a third-round pick.
''All of the guys who could be here - (except for) guys that are not restricted or unrestricted - are here,'' said Campbell, who lives in Northern Virginia. ''You can't ask for much more than that.''
Seymour and Campbell have yet to meet with Hue Jackson since he was promoted from offensive coordinator to head coach after Raiders owner Al Davis fired Tom Cable.
But both players spoke to Jackson during the brief lifting of the lockout.
''I had a flight booked the next morning,'' Campbell said. ''I had a chance to talk to him and I've been in the system before, so (being out here) gives me a chance to help the guys.''
Seymour has no immediate plans to organize other sessions after he and his teammates finish workouts on Friday.
''We can't control what's going to happen with the lockout,'' Seymour said. ''As players, we are part of it. It's a negotiation. I'm sure at the end of the day when both sides want a fair deal, we'll be able to come to that. Until then we'll keep working.''
---
George Henry can be reached at http://twitter.com/GeorgeHenryAP
---
---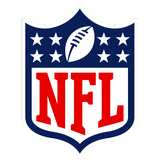 Get more from National Football League
Follow your favorites to get information about games, news and more
---