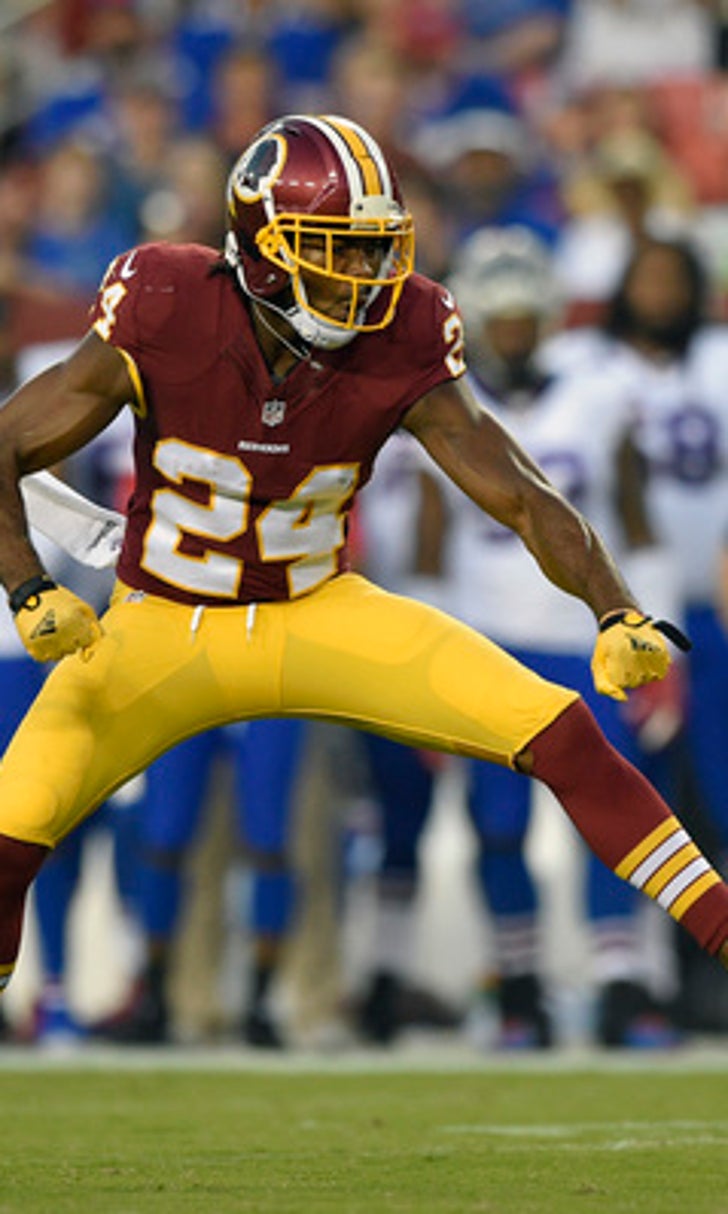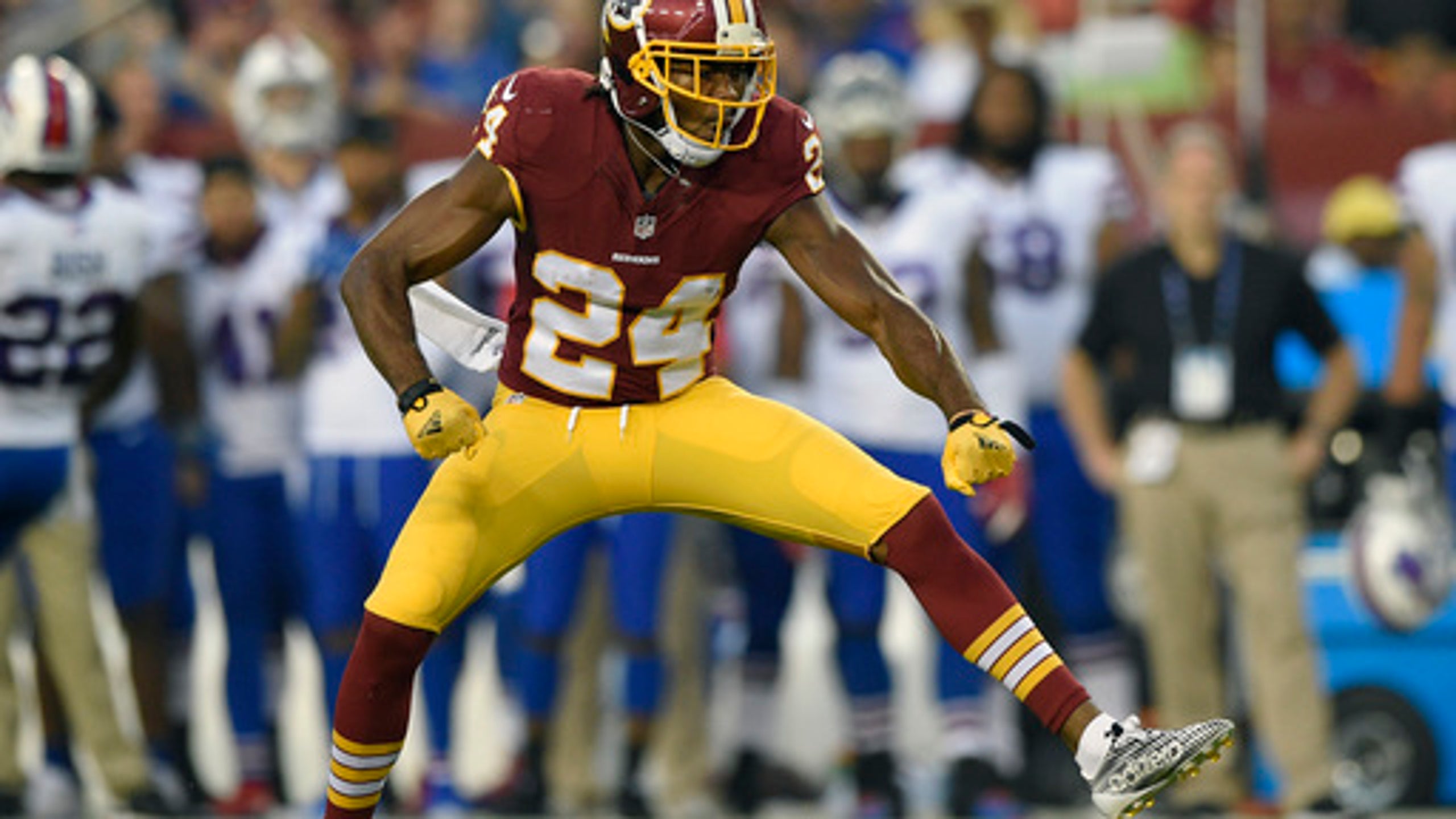 Pick Six CBs: Peterson, Sherman, Harris, Norman, Revis, Slay
BY foxsports • September 9, 2016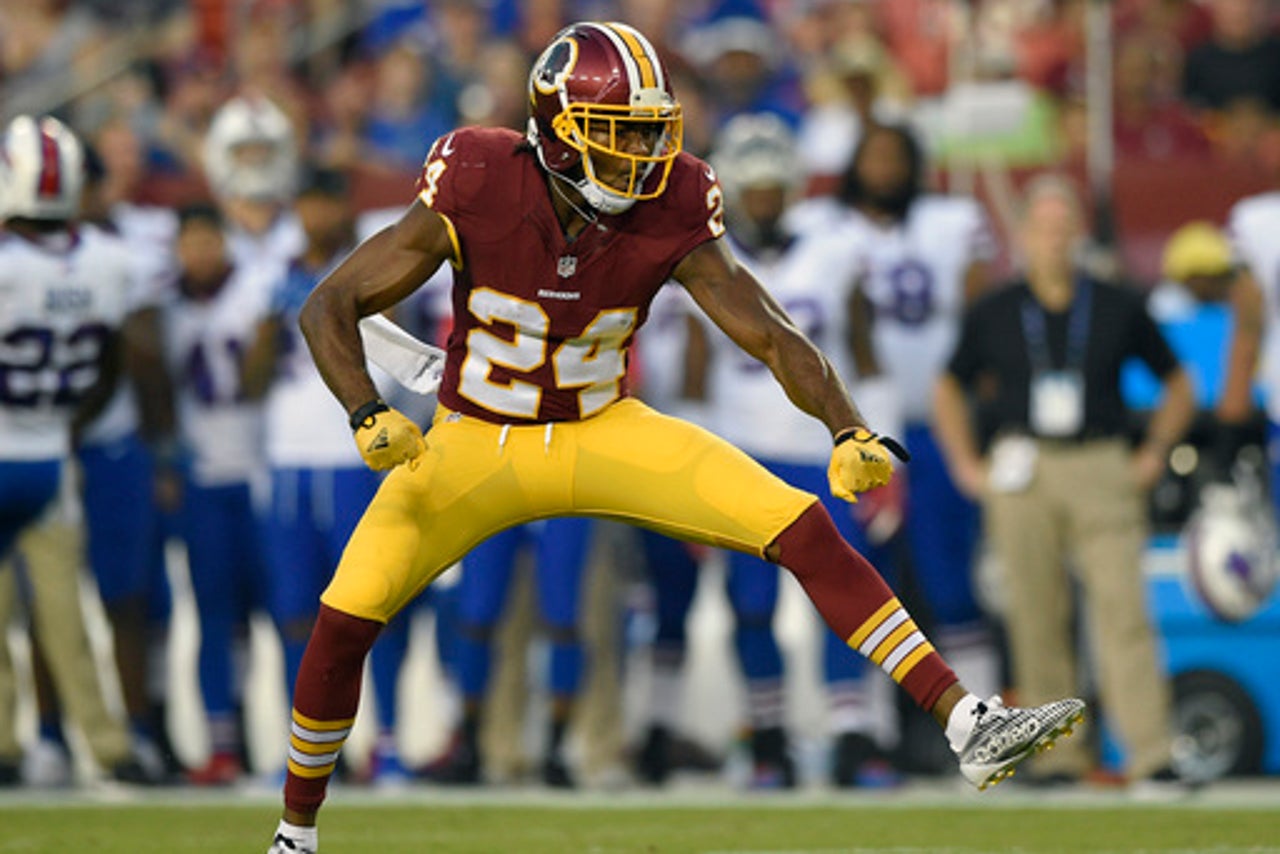 ALLEN PARK, Mich. (AP) Darius Slay took a look at six names written on a notebook, an unofficial ranking of the NFL's top six shutdown corners: Patrick Peterson, Richard Sherman, Chris Harris, Josh Norman, Darrelle Revis and Slay.
''Oh, that's a good list,'' the Detroit Lions cornerback said Wednesday.
Indeed.
While some may think the 31-year-old Revis has lost a step, Charles Woodson said the New York Jets star deserves to be mentioned among the league's top cover corners.
''Revis is still in discussion,'' Woodson, a recently retired NFL great, wrote in a text message.
As the 2016 NFL season kicks off, here's a look at the league's best cornerbacks:
PETERSON: The Arizona Cardinals drafted him No. 5 overall in 2011 and he has provided a return on their investment, getting top billing as the best in the league at blanketing wide receivers on at least one list. ''I'm very honored to be recognized as the top shutdown corner in the game,'' Peterson said. He has been a first-team, All-Pro player three times in his five-year career. Peterson made just two interceptions last year, matching a career low. That shows the statistic isn't always an accurate measure for the effectiveness of a cornerback because shutdown corners aren't challenged by quarterbacks as often as mediocre ones.
SHERMAN: Like Peterson, he has been a first-team, All-Pro player three times in his five-year career. Unlike Peterson, he lasted until the fifth round and the No. 154 selection overall in 2011 to get drafted by the Seattle Seahawks . Sherman made eight interceptions in 2013 during the regular season and then went on to help Seattle win the Super Bowl. ''Sherm has got to be at or near the top of the list because he has made plays on the biggest stage,'' Slay said.
HARRIS: He was also a rookie in 2011 along with Peterson and Sherman. Harris, though, was not among the 254 players taken in the seven-round draft. The Denver Broncos gave Harris a chance as an undrafted free agent, giving him a $2,000 bonus, and he ran with it. Denver awarded him with a five-year contract extension worth $42.5 million late in the 2014 season. Harris intercepted just two passes and defended six last year, evidence that shows quarterbacks respect him enough to throw the ball in other directions.
NORMAN: He cashed in on the high price teams are willing to pay for a shutdown cornerback, getting a $75 million, five-year deal with the Washington Redskins . Norman had career highs with four interceptions and 18 passes defended last season, his fourth year in the league and with the Carolina Panthers. The Redskins are expected to put him on in one-on-one coverage more than he was in Carolina. Norman's cover skills will be put to an ultimate test against Antonio Brown and the Pittsburgh Steelers on Monday night. ''I welcome every challenge,'' Norman said.
REVIS: Entering his 10th season, Revis is still regarded be peers and Woodson as one of the best and is just two years removed from his fourth selection as a first-time All-Pro. He had five interceptions, one shy of his career high, last season in his return with the New York Jets perhaps because teams threw his way more than they did earlier in his career. Houston's DeAndre Hopkins used his superior speed to have his way with Revis last season. He played with a torn ligament in his right wrist, hurting his ability to jam receivers. Revis will get a chance to show on ''Revis Island,'' that he's still got it Sunday against A.J. Green and the Cincinnati Bengals.
SLAY: The pride of the Lions is the newcomer in the group. Detroit selected Slay 36th overall Mississippi and he has steadily gotten better each year, shadowing No. 1 receivers and showing he's potentially a future star. The Lions, who have been searching for a shutdown corner for decades, signed Slay to four-year extension worth about $50 million in the offseason. ''It's difficult to be guessing where someone else is going to run and that's why a lot of folks get paid big bucks,'' Slay said. Like him? ''Don't include me in that area,'' Slay said with a smile.
---
AP NFL website: www.pro32.ap.org and AP NFL Twitter feed: www.twitter.com/AP-NFL
---
AP Pro Football Writer Arnie Stapleton and AP Sports Writers Bob Baum, Tim Booth, Stephen Whyno and Dennis Waszak Jr. contributed to this report.
---
Follow Larry Lage at www.twitter.com/larrylage and follow his work at www.bigstory.ap.org/content/larry-lage
---
---