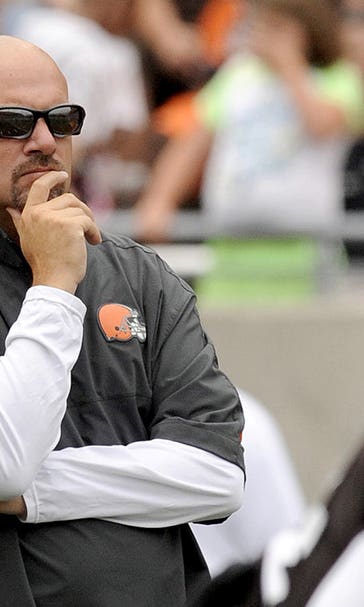 Pettine loving defensive depth up front for Browns
May 22, 2015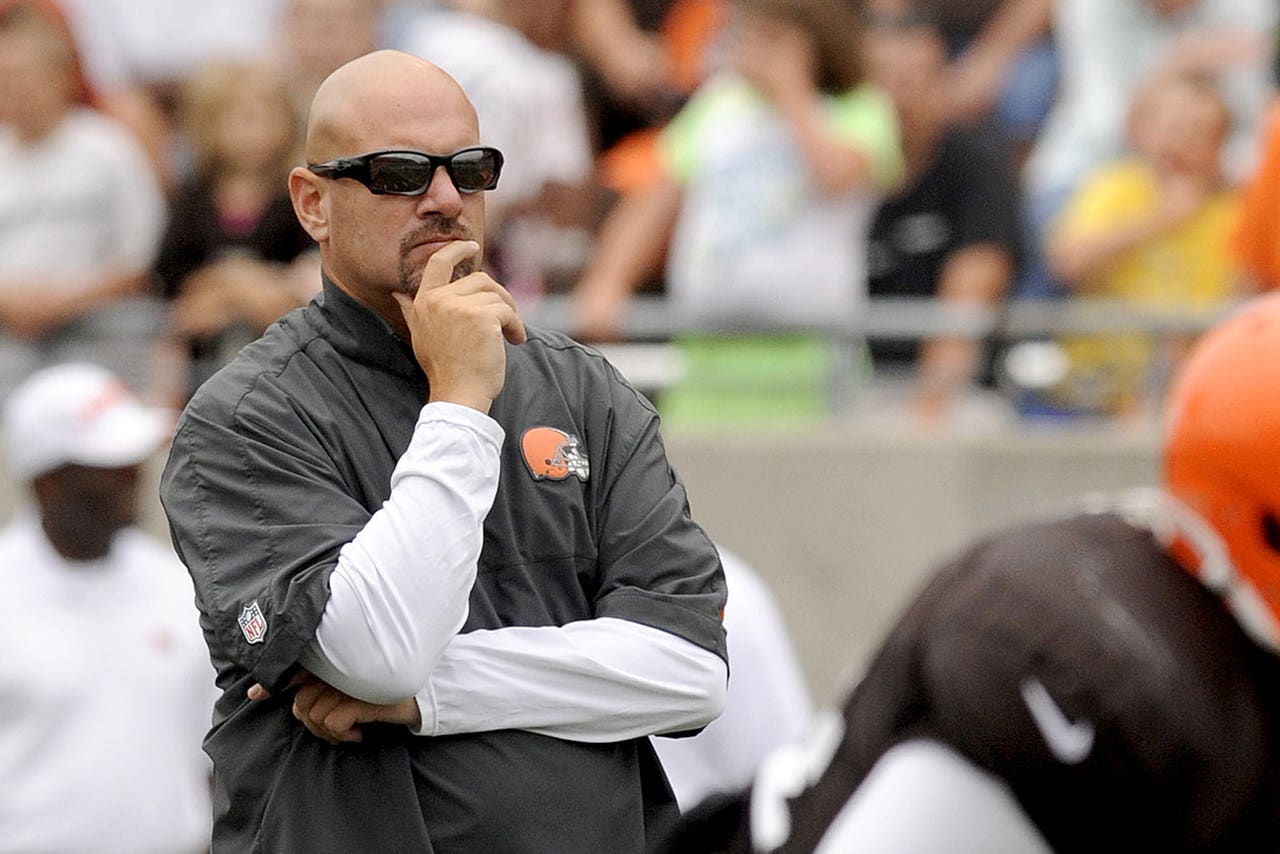 When Browns coach Mike Pettine looks at his defensive depth chart, he knows he's probably going to have to cut a few good players when he sets his final roster.
Cleveland already has 13 defensive linemen on the roster as the start of OTAs approaches next Tuesday. For perspective, the Browns carried seven linemen plus two on the practice squad heading into last season's opener against Pittsburgh.
"You know you are building a good roster when you realize there are some good football players that might end up on the outside looking in," Pettine told the team's official site.
The Browns added former Dolphin Randy Starks in free agency earlier this offseason. Then came the selections of first-round pick Danny Shelton and third-rounder Xavier Cooper in the draft. 
They'll all compete for playing time with incumbents Desmond Bryant, Phil Taylor, and Armonty Bryant, among others. Defensive tackle Ishmaa'ily Kitchen turned heads when he was pressed into duty last year because of injuries to Taylor and John Hughes, who signed a lucrative four-year extension this offseason.
"You feel much better now when you realize you have so many more options," Pettine said. "You don't go into a game holding your breath thinking, one guy we can't afford to lose is this guy, and next thing you know that's the guy the trainers are running out to see.
Having too many defensive linemen is a good problem to have, according to Pettine.
"That was our goal this offseason to turn what might've been perceived as a weakness into a strength," Pettine added.
h/t: Cleveland Browns
---
---