National Football League
National Football League
Perrish Cox arrested on sexual assault
Published
Dec. 10, 2010 12:00 a.m. ET

Denver Broncos rookie cornerback Perrish Cox has been arrested for investigation of felony sexual assault.
Cox was taken into custody Thursday night following an investigation into an alleged Oct. 28 assault and brought to a Douglas County jail, said Michelle Kivela, public information officer for the city of Lone Tree, which is about 20 miles south of Denver.
Cox appeared Friday in Douglas County Court in nearby Castle Rock wearing a gray prison uniform. His feet were shackled and he was escorted by an armed sheriff's deputy.
A judge declined a defense attorney's request to reduce a $50,000 bond but did say that Cox can leave the state two times — apparently to play in Broncos road games at Arizona this weekend and at Oakland on Dec. 19. Cox waived extradition, meaning he agreed not to fight transport back to Colorado if for some reason he were arrested out of state.
The case filing was sealed at the request of the district attorney's office. Cox's next court hearing was set for Jan. 7.
The alleged assault occurred a few days after Cox was knocked out of a game against Oakland on Oct. 24 with a concussion. He spoke afterward about having no memory of the 59-14 rout and missed the team's trip to London for their Oct. 31 game against San Francisco.
Douglas County Court spokeswoman Casimir Spencer, prosecutor John Topolnicki and defense attorney Vince Buckmelter all declined to comment on the case.
An e-mail to Cox's agent wasn't immediately returned Friday.
''This is a serious matter and something we're taking extremely serious as an organization,'' Broncos interim coach Eric Studesville said Friday. ''We'll get all the facts together, get all the information we can, sit down and figure out what we're going to do based on the information we gather. It's disappointing news. Anytime you hear something like this, it always is.''
Cox's arrest is just the latest crisis for the Broncos.
Studesville was promoted from running backs coach late Monday after Josh McDaniels was fired in the midst of the franchise's worst skid in four decades and the Spygate II videotape scandal that tarnished the team's image.
The Broncos, who are 3-9 and have already been eliminated from the playoffs for a fifth straight season, have been under a dark cloud all season, dealing with one ordeal after another.
Wide receiver Kenny McKinley committed suicide in September. Star linebacker D.J. Williams also was stripped of his captaincy earlier this season following his second arrest on drunken driving charges.
''The last couple months, whenever I get a message or anything, a phone call, you get to thinking, 'God, I just hope it's nothing bad,' '' perennial Pro Bowl cornerback Champ Bailey said. ''When you've been in this locker room, you never know.''
Cox has played in 11 games this season in place of Andre' Goodman, who may return Sunday from a leg injury that has sidelined him for most of the season.
A fifth-round pick out of Oklahoma State, Cox was coming off his best performance of the season at Kansas City last week and drew praise from his teammates and coaches for the job he did opposite Bailey in Denver's 10-6 loss.
''I don't truly know what's going on with him, so I can't truly comment but whatever it is I hope it's not a serious situation and he'll be back with us on Sunday,'' linebacker Mario Haggan said. ''Unfortunately there's been adversity around this team this year. But I'm always optimistic that something good is going to happen in the midst of a storm.''
---
---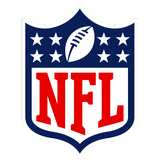 Get more from National Football League
Follow your favorites to get information about games, news and more
---