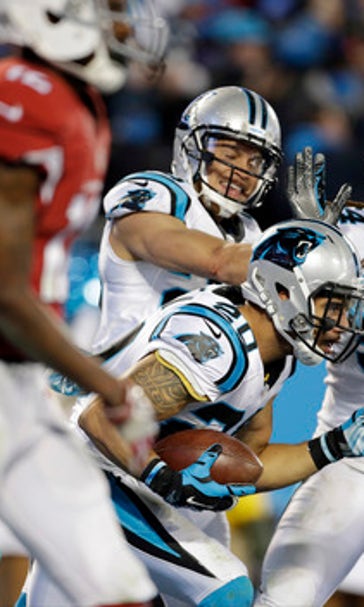 Panthers S Coleman, ex-teammate overcome tragedy, form bond
BY foxsports • February 5, 2016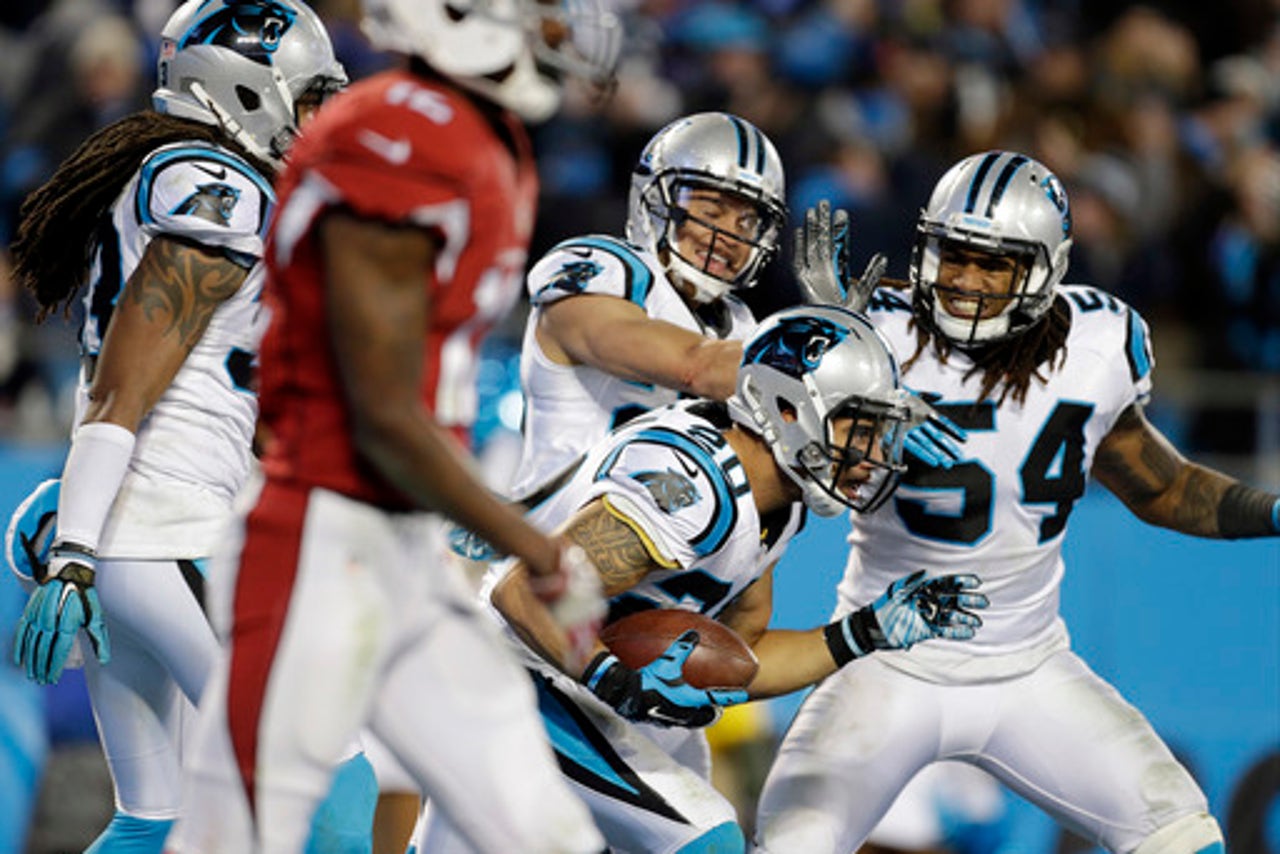 SAN JOSE, Calif. (AP) There was a time when Carolina Panthers safety Kurt Coleman wasn't sure if he should - or even could - play football again.
In April 2006, one freak accident in an intrasquad scrimmage at Ohio State forever changed the lives of Coleman and Buckeyes teammate Tyson Gentry.
Coleman, a freshman defensive back looking to make an impression on the Ohio State coaching staff, charged up from his position to put a hard, but legal hit on Gentry while running a dig route.
He jarred the ball loose and the defense picked it up and scored. Coleman celebrated what he thought was a terrific play.
That is until a few seconds later when he noticed something horrible had happened.
Gentry not getting up.
''It was like my body disappeared from me,'' Gentry said.
''Horrifying,'' Coleman said. ''I thought I made a really big play, and you look back and he's not moving. You go from the top of the world to the absolute bottom.''
Gentry, a converted punter, couldn't feel anything below his neck. The minutes that followed were a blur to Coleman - the silence, the trainers scrambling on to the field and the ambulance taking someone he'd never met before to the hospital because of a hit he'd made.
In that moment, two lives would be forever changed - and eventually an unbreakable friendship would develop.
''A bond formed through a tragedy,'' Coleman called it.
The hit broke the C4 vertebrae in Gentry's neck, paralyzing the then 20-year-old from the neck down - and leaving Coleman with grief and guilt.
Gentry underwent two surgeries.
It took a couple of weeks before Coleman mustered up the nerve to visit Gentry. The frightened 17-year-old wasn't sure what type of situation he was walking into at the hospital. He brought a friend along for support.
But when Coleman arrived that day, he didn't find resentment or bitterness from the Gentry family.
Instead, he found love and compassion, hugs and reassurances.
Gentry's father, Bob, greeted Coleman at the door to the hospital room, thanked him for coming and looked Coleman in the eyes and told him in no uncertain terms that he didn't do anything wrong.
''He said, `I don't blame you,''' Coleman said.
When Coleman walked over to the bed, Tyson told him the same thing - it was a legal hit; he didn't do anything wrong.
''It was a freak accident,'' Gentry said from his home in Tampa, Florida. ''But at that time, I don't think I understood the guilt Kurt was feeling. It was one of those things where I was so caught up in what I was going through.''
Coleman believes the meeting saved his football career.
''This game, you can't play it half speed,'' Coleman said. ''I think the moment that he gave me the reassurance that I was OK to play football a tremendous calmness came over me, and the pressure was lifted off my shoulders. I was able to go back to playing football.''
The two men's lives have headed in different directions since, but they remain close friends.
When Coleman had two interceptions against the Arizona Cardinals, Gentry and his wife Megan screamed and cheered, just as they've done for Coleman since he came into the league in 2010 as a seventh-round pick.
''Whenever Kurt has an interception we just yell and scream,'' said Gentry's wife, Megan. ''We love that he has found a home in Carolina.''
''I could not be more proud of him,'' Gentry said. ''To have the fortitude and work ethic he has....''
When the Panthers reached the Super Bowl, Gentry sent a text message to Coleman telling him ''You're awesome, keep living the dream.''
Gentry hasn't stopped living either.
He recently received his master's degree in injury rehabilitation, doing so from his wheelchair. He remains paralyzed from the neck down other than some use of his biceps.
He can't move his fingers, but keeps forging ahead.
Gentry recently started the ''New Perspective Foundation'', which provides financial assistance for families of spinal cord injury victims. They've helped 10 families in Ohio and Florida so far and hope to expand to all 50 states.
''It was so important for me to have my family there when I was hospitalized,'' Gentry said. ''But simple things like lodging and gas can add up. My parents had to drive 4 1/2 hours to be with me.''
Coleman calls Gentry ''incredible.''
''As a man, he has taken a situation that is a tragic and turned it into a triumph,'' Coleman said.
Gentry holds out some hope that medical advances will someday help him walk again, but said he's come to accept his situation - and has no regrets.
''I have learned to appreciate the things in life,'' Gentry said. ''The way I see it, you can choose to view it as negative and let it ruin your life, or you can start living.''
---
Online:
AP NFL website: www.pro32.ap.org and AP NFL Twitter feed: http://twitter.com/AP-NFL
---
---