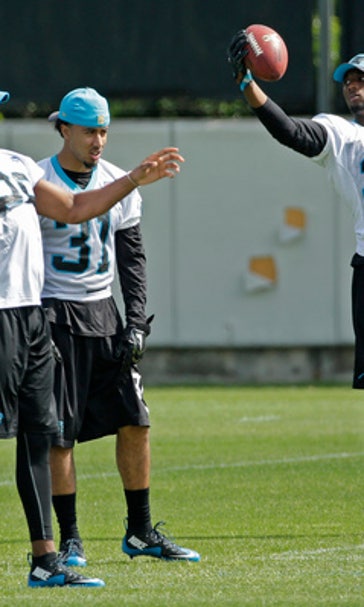 Panthers hope Bradberry, other young CBs can replace Norman
May 13, 2016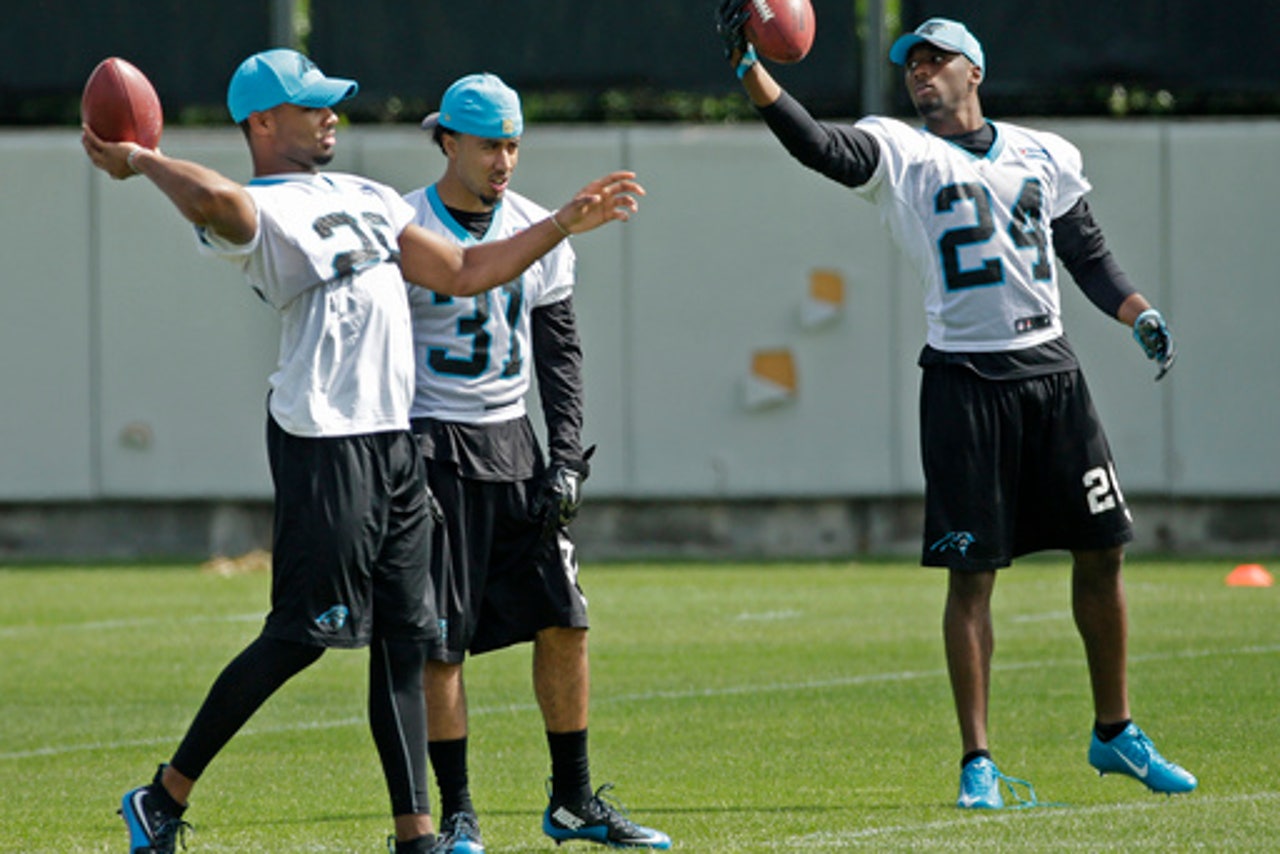 CHARLOTTE, N.C. (AP) Carolina Panthers rookie cornerback James Bradberry walked onto the practice field Friday wearing No. 24.
Had it been any other number, it might not have turned so many heads.
But No. 24 is what All-Pro cornerback Josh Norman wore last season before the outspoken cover man unexpectedly departed Carolina as an unrestricted free agent after the NFC champions abruptly rescinded their $13.9 million franchise tag offer. Norman, whose opposing QB rating was tops in the league among cornerbacks, signed with the Washington Redskins leaving a huge void in a Carolina defense that was first in the league in takeaways.
''Hopefully,'' Bradberry said when asked if he has the potential to take over for Norman. ''But I'm trying to help this team win, whether it's on special teams or locking up the No. 1 receiver.''
The Panthers drafted three cornerbacks last month to restock the shelves with Norman gone and last year's other starting cornerback Charles Tillman a free agent and not expected to return.
The picks came in successive order with Samford's Bradberry in the second round, West Virginia's Daryl Worley in the third round, and Oklahoma's Zack Sanchez in the fifth round. (The team didn't have a fourth-round pick after moving up higher in Round 3 to get Worley.)
Between those three rookies and Bene Benwikere - who is expected to start this year after playing most of last season at nickel back - the Panthers believe they have the makings of a talented young secondary.
The evaluation process started Friday at rookie minicamp.
To assistant head coach and defensive backs coach Steve Wilkes the draft was like Christmas had come early.
But now he knows hard work is ahead.
''To say we are going to fill that role (of Norman) right now I think is too early to say,'' Wilkes said. ''They have a lot of talent and are smart and long. They can run and they are physical. So we are going through the process.''
At 6-foot-1, 210 pounds, Bradberry has the look of a typical Panthers cornerback - tall, long and bigger than most at his position.
He's also smart and able to pick things up quickly, something Wilkes places a high priority on for incoming defensive backs.
''That showed up on film,'' Wilkes said. ''You could see that he was smart because he wasn't busting a lot of coverages. The one thing we pride ourselves on in Carolina is being able to tackle and he was physical.''
Wilkes said it's unfair to compare Bradberry to Norman, but said, ''to be so tall and he's so smooth, his transition (speed) is good. So that is something we don't have to concern ourselves with early on.''
Bradberry said he isn't concerned about fighting the small school label.
Samford, a member of Conference USA, doesn't exactly play against the best competition in the country on a weekly basis. But Bradberry believes that in today's football world that is overrated, pointing out that Norman played at Coastal Carolina before emerging on the scene with Carolina.
''I feel like we are just as good as the big school guys.'' Bradberry said.
Wilkes said it doesn't matter where a player chooses to play college football, as long as the staff feels he is a good fit for the Panthers. Carolina took defensive tackle Vernon Butler from Louisiana Tech in the first round and tight end Beau Sandland from Montana State in the seventh.
As for choosing No. 24, Bradberry said it wasn't meant to be a knock on Norman or to send a message.
He wore No. 21 in college, but that number was already taken in Carolina by special teams player Teddy Williams. So he chose 24 instead, a number worn previously in the NFL by Champ Bailey and Darrelle Revis.
''I was just picking a nice number,'' Bradberry said with a smile.
Regardless, Bradberry knows that no matter what number he chooses, the comparisons to Norman will be inevitable. It's a challenge the confident young rookie is looking forward to in the coming years. And it's challenge that will start right away with rookies Worley and Sanched all pushing each other to get better.
For now, Bradberry said it's all about getting his feet wet.
''Hey I just want to know my assignments and make sure I don't get yelled at by the coaches,'' Bradberry said after his first practice.
---
Online: AP NFL website: www.pro32.ap.org and AP NFL Twitter feed: www.twitter.com/AP-NFL
---
---