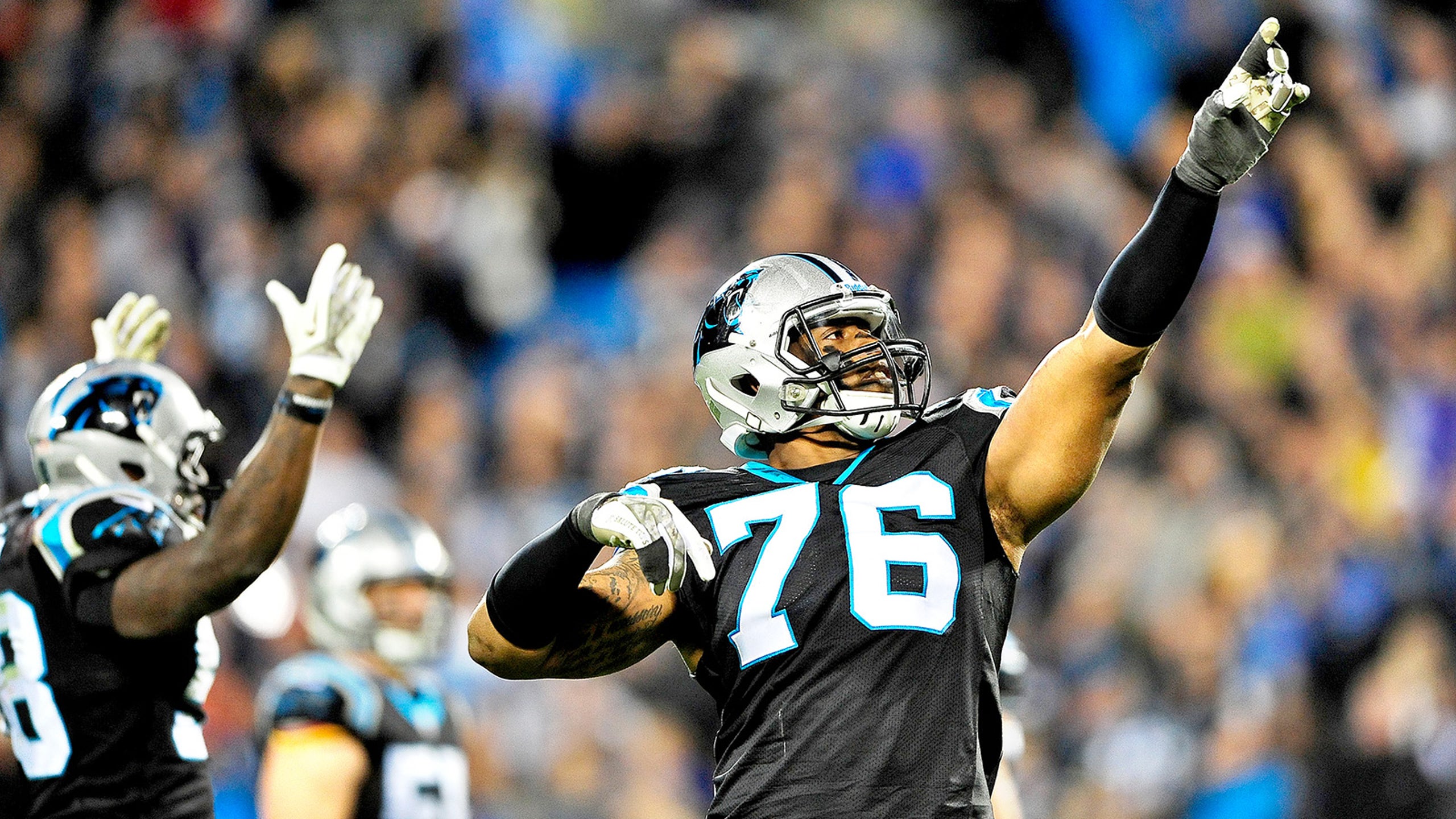 Panthers defensive end has a graduate degree in pulling your leg
BY foxsports • December 9, 2013
Apparently, the Panthers have a defensive end named "Kraken" who studied wizardry in college.
That self-proclaimed wizard is Greg Hardy, who had a little fun with his player introduction during Carolina's blowout loss in New Orleans on Sunday night.
We're not sure if Hardy's naming Hogwarts as his alma mater has any significance, but his "Kraken" nickname is actually a longstanding tradition, according to the Charlotte Observer, as are the similar monikers he has bestowed upon his fellow defensive linemen.
"Hardy has long called himself the 'Kraken,'" the Observer's Scott Fowler wrote in a preseason article, "but has added names for Charles 'The Loch Ness Monster' Johnson, Kawaan 'Minotaur' Short, Star 'Hydra' Lotulelei and Dwan 'Phoenix' Edwards (because Edwards keeps 'rising' out of the ashes to resurrect his NFL career, Hardy said)."
Check out a 30-second loop of Hardy's personalized introduction below.
---
---