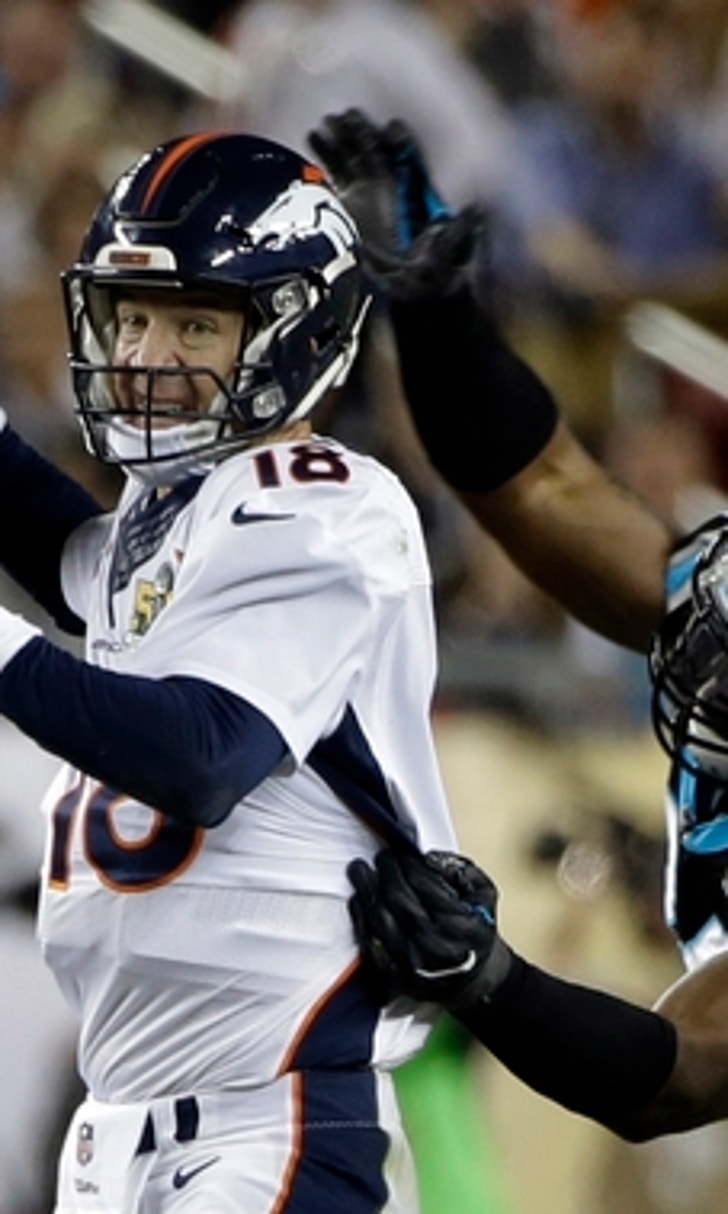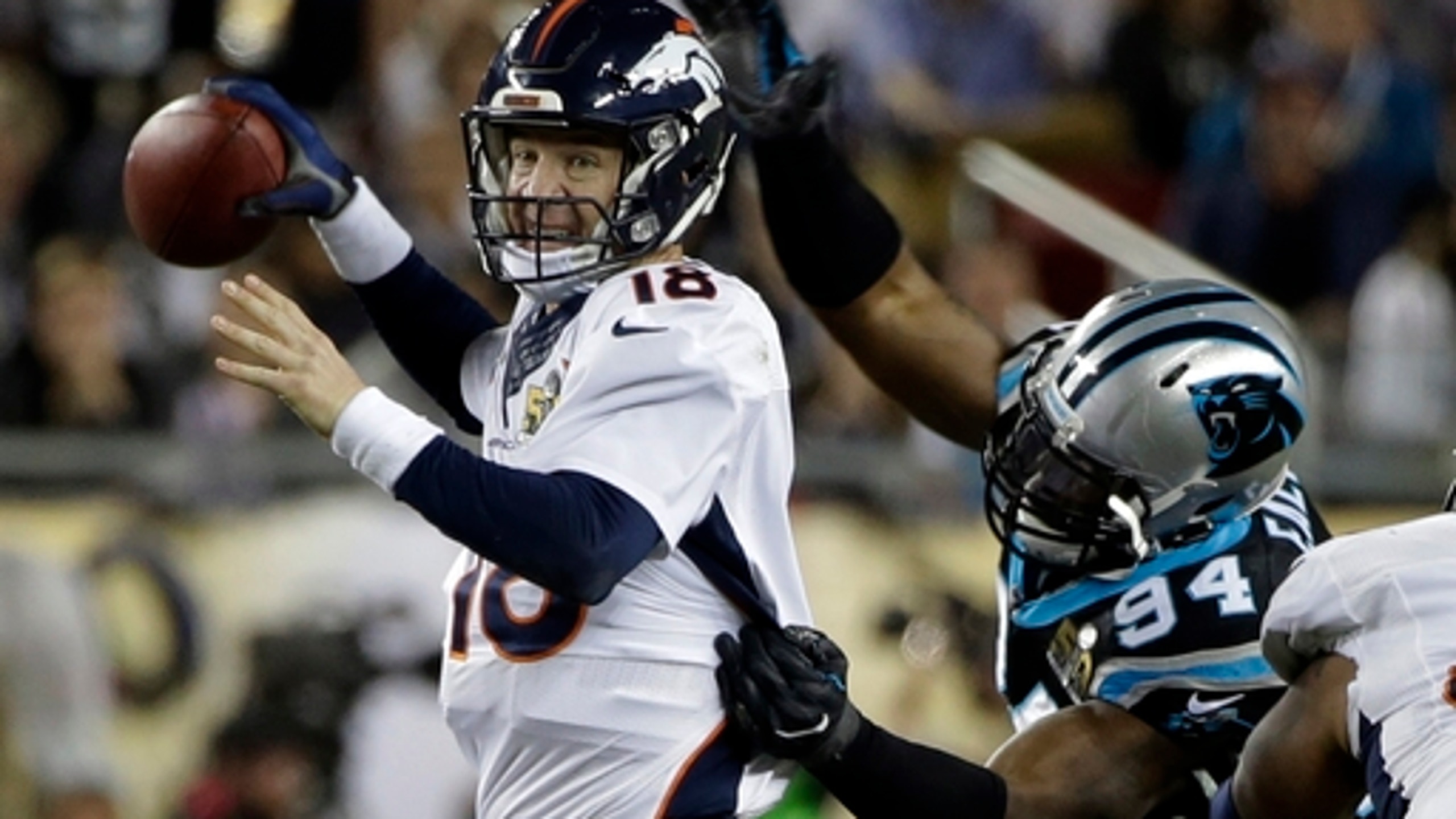 Panthers DE Kony Ealy looks to build off stellar Super Bowl
BY foxsports • August 22, 2016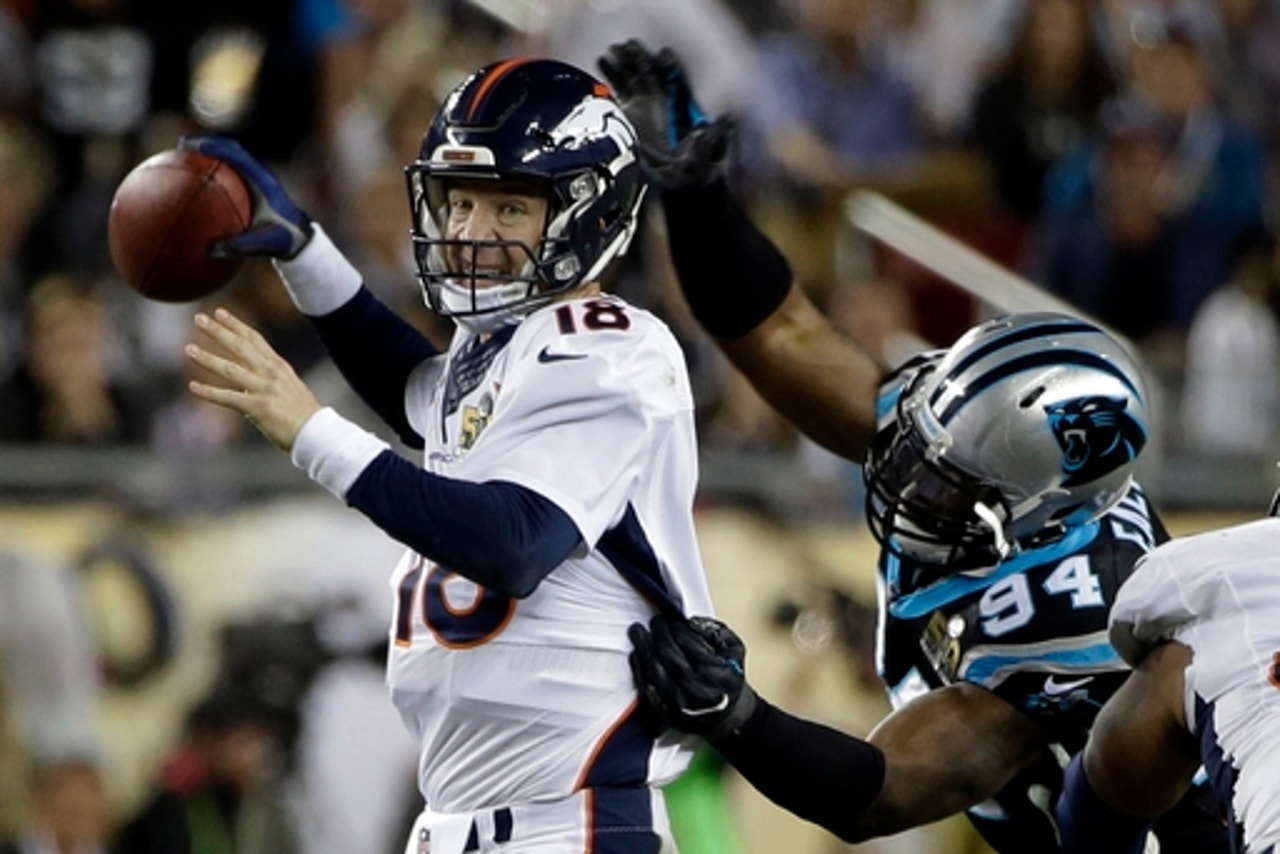 CHARLOTTE, N.C. (AP) Carolina Panthers third-year defensive end Kony Ealy is looking to parlay a huge performance in the Super Bowl into a super season in 2016.
Had the Panthers defeated the Denver Broncos in Super Bowl 50, there's a strong chance Ealy would have been named the game's MVP. He was a terror on defense, sacking Peyton Manning three times and forcing two turnovers, including an interception after dropping back in coverage. The Panthers lost 24-10, but Ealy clearly had turned some heads.
''I gained a lot of confidence from that game,'' Ealy said. ''But I have always been a confident person. Now I'm just really starting to apply it all. I am putting everything together.''
The Panthers hope he continues to do just that.
The 24-year-old Ealy started nine games early last season after Charles Johnson was placed on short-term injured reserve with a hamstring injury. When Johnson came back, Ealy returned to a reserve role but didn't stop working to improve.
He had a stretch during the regular season where he had a sack in five straight games, four of those as a starter. He took his game to an entirely different level in the Super Bowl.
''We all knew he had that type of game in him, and that's a tribute to how hard he's worked,'' Panthers defensive coordinator Sean McDermott said of Ealy's performance in the Super Bowl. ''Now we're looking for consistency.''
With defensive end Jared Allen retiring, Ealy will have that chance.
He's penciled in to start opposite Johnson as Carolina looks to become the first team to return to the Super Bowl the year after losing the big game the year before since the Buffalo Bills in 1994.
Ealy said while he's excited about being a starter, he hasn't set any personal goals for this season. Nor does he plan on it.
''I'm just going to let my performance do the talking,'' Ealy said.
The Panthers drafted the 6-foot-4, 275-pound Ealy in the second round in 2014 out of Missouri, feeling strongly at the time they'd gotten a first-round talent. He managed 12 tackles and four sacks as a rookie. There were flashes of brilliance mixed in with a tendency to jump early on a hard count.
''You come in and, obviously, they draft you for talent, but the mental thing is the different part,'' Ealy said. ''Everybody doesn't come in mentally ready. I mean, I was just out there running around.''
Not anymore.
Teammates describe him as being more poised, focused and mature than when he first arrived two years ago.
''He has to come back and build upon that (Super Bowl) now,'' Johnson said. ''He knows he can do it now, so that gives him a confidence boost. It will all be a credit to how he works.''
Coach Ron Rivera said every week during the season, Ealy did things to contribute and was ''letting us know that he's getting closer and closer.''
So Rivera wasn't surprised with Ealy's performance in the Super Bowl.
''I think it was a culmination of things for him,'' Rivera said.
Ealy views it more as a beginning.
He's eager for the season, and a chance to show everyone that his stellar performance was far from a fluke. He feels the more he plays, the better he's going to become.
''It's a process for everybody,'' Ealy said. ''Some people never get it. Some people get it, but it takes time. I was just one of those people who took some time to get it.''
NOTES: Panthers Pro Bowl tight end Greg Olsen returned to practice after missing Saturday's preseason game against Tennessee with back spasms. Rivera hasn't ruled out Olsen for Friday night's game against the New England Patriots.
---
AP NFL website: www.pro32.ap.org and www.twitter.com/AP-NFL
---
---