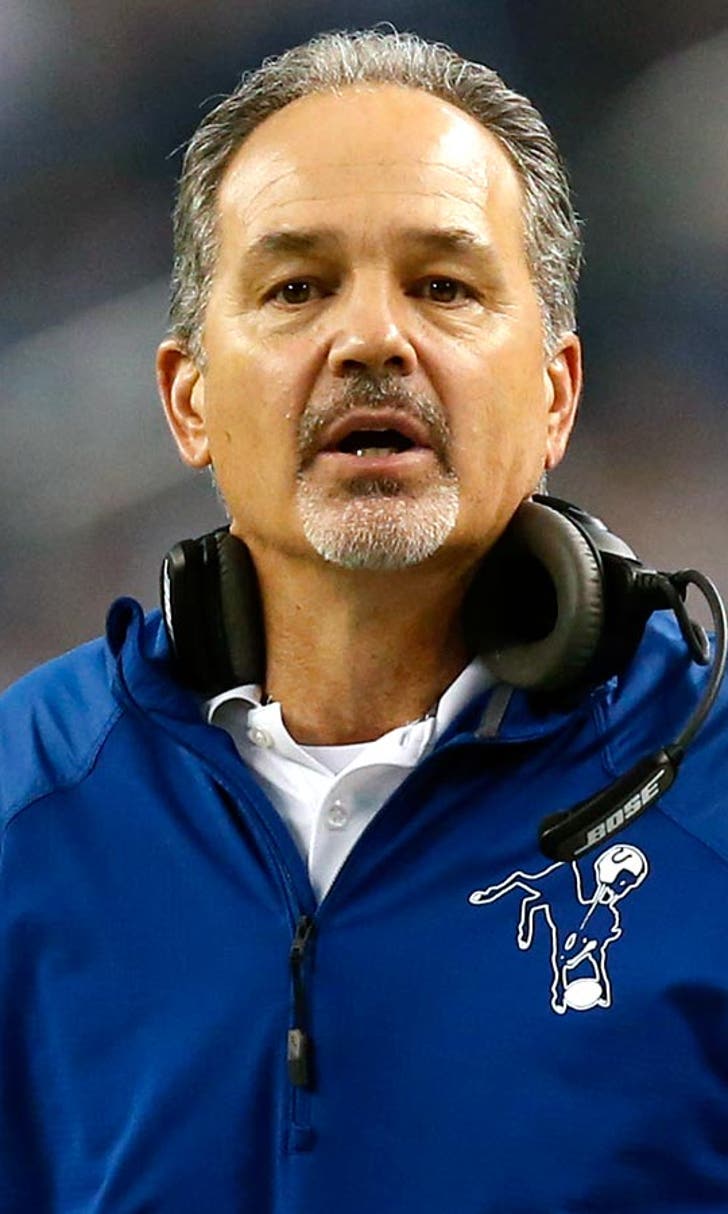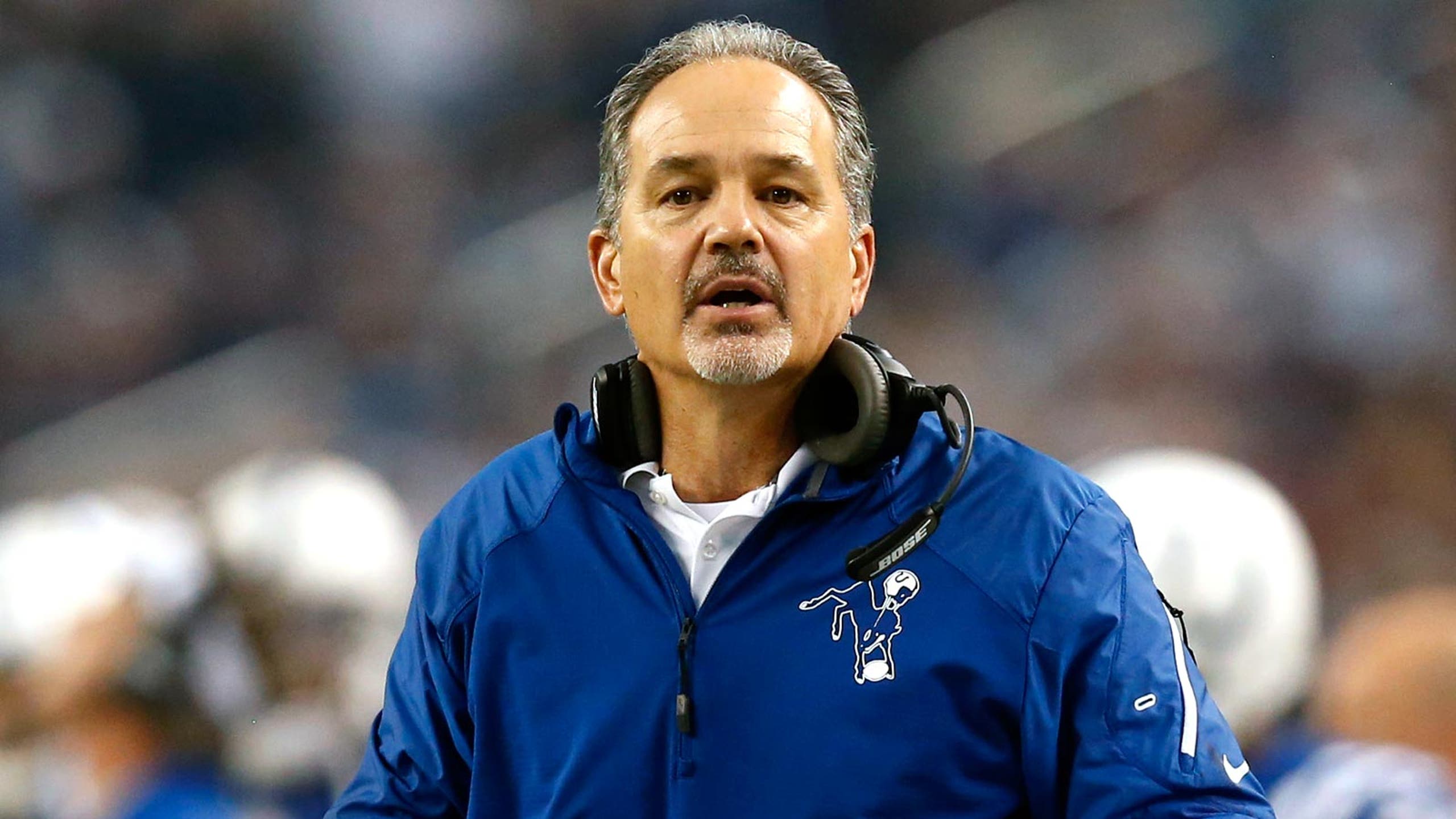 Pagano calls NFL to learn about Patriots' trick formations
BY foxsports • January 13, 2015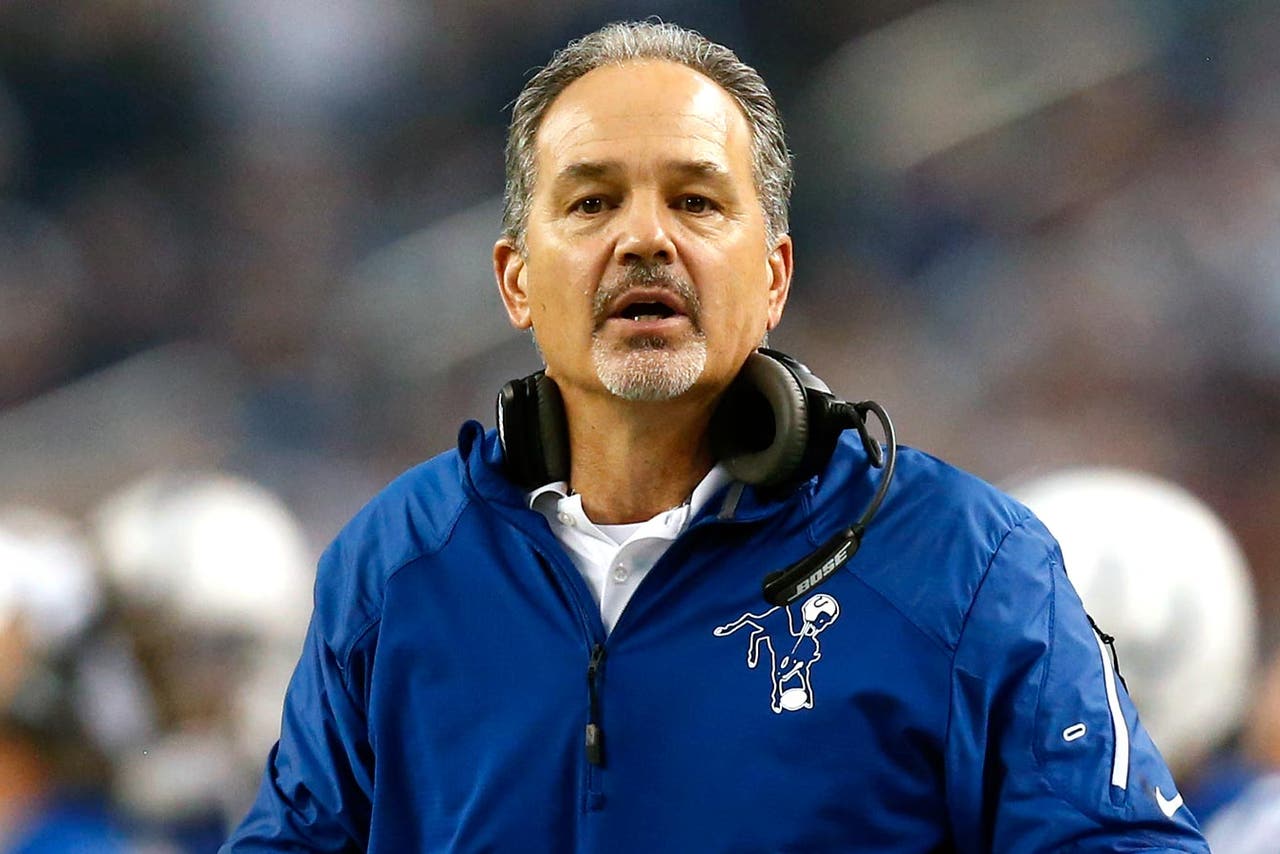 John Harbaugh wasn't a fan of the New England Patriots' quirky alignment Saturday, but Chuck Pagano sure was.
In fact, the Indianapolis Colts head coach actually called the NFL about the Pats' set against the Baltimore Ravens, which used four offensive linemen and designated running back Shane Vereen as an ineligible receiver. Now, the Colts know a little more about Bill Belichick's tricks ahead of their AFC championship game matchup with the Patriots.
"They did nothing wrong as far as what was explained to me, nothing wrong in what they did," Pagano said Monday, per ESPN. "Again, we just have to make sure we cover all our bases and understand they do a great job, and they use a ton of personnel groups."
Pagano said he called NFL head of officiating Dean Blandino on Sunday prior to the Colts' divisional-round game against the Denver Broncos because he didn't want to get duped like the Ravens did.
"They only had four linemen in on those plays, had three wideouts, two tight ends and a running back and a quarterback," Pagano said. "It made it difficult for the defense to get lined up, especially if you're in a man-to-man situation and you're trying to figure out who is eligible, who's not, who's on the ball, who's off the ball, all those types of things. You don't have a lot of time. Officials aren't going to slow the thing down and let you get lined up so to speak. We have to be prepared for everything obviously."
And while the Patriots likely weren't going to try to pull the same tricks twice, they might be in for more of a challenge than fans expect as long as Pagano keeps doing his homework.
MORE FROM NESN
John Harbaugh's issue should be with refs
Belichick: Pats were allowed to use four O-linemen, so we did
---
---