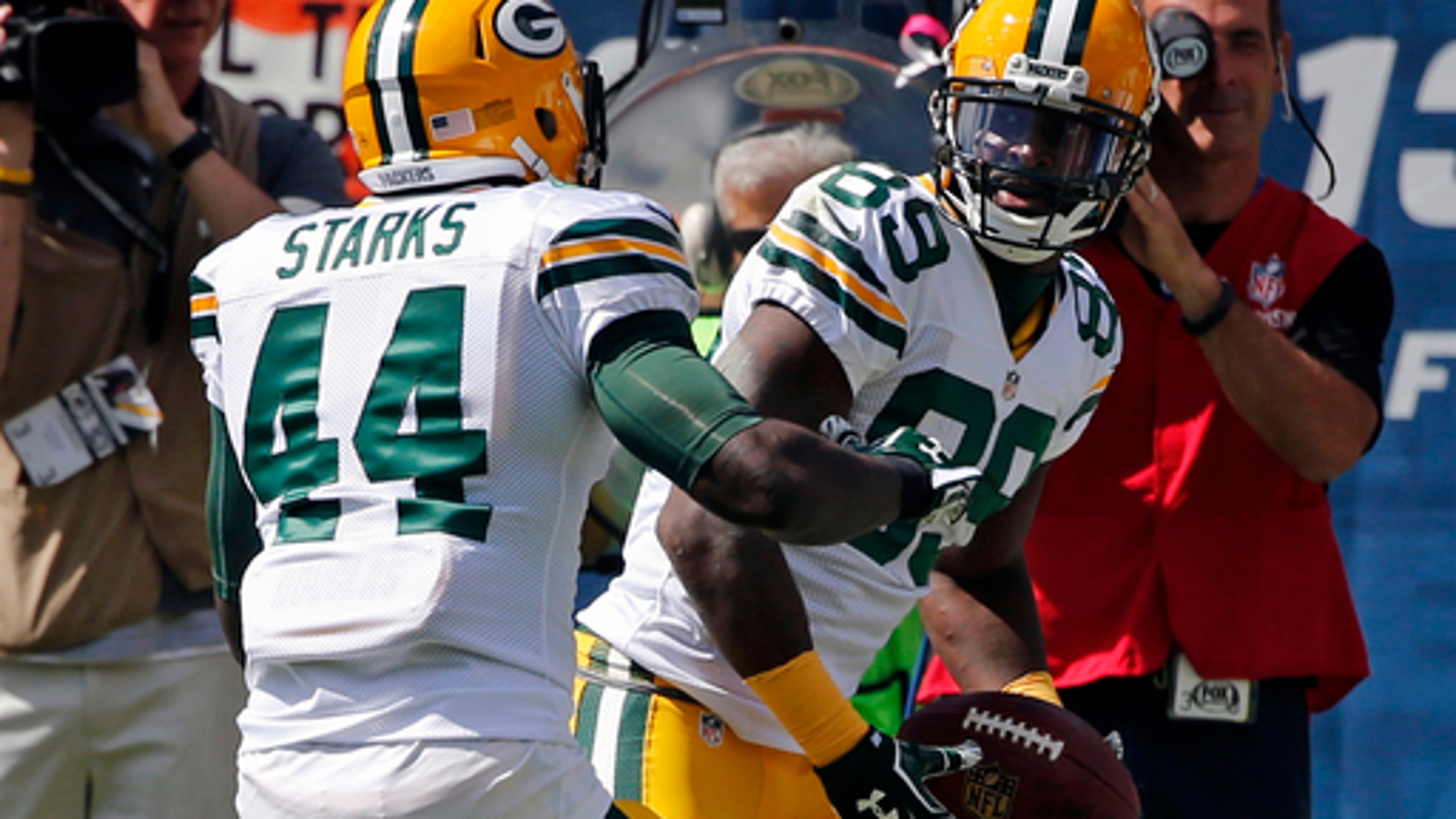 Packers WR Jones tunes out past, focused on what's next
BY foxsports • January 15, 2016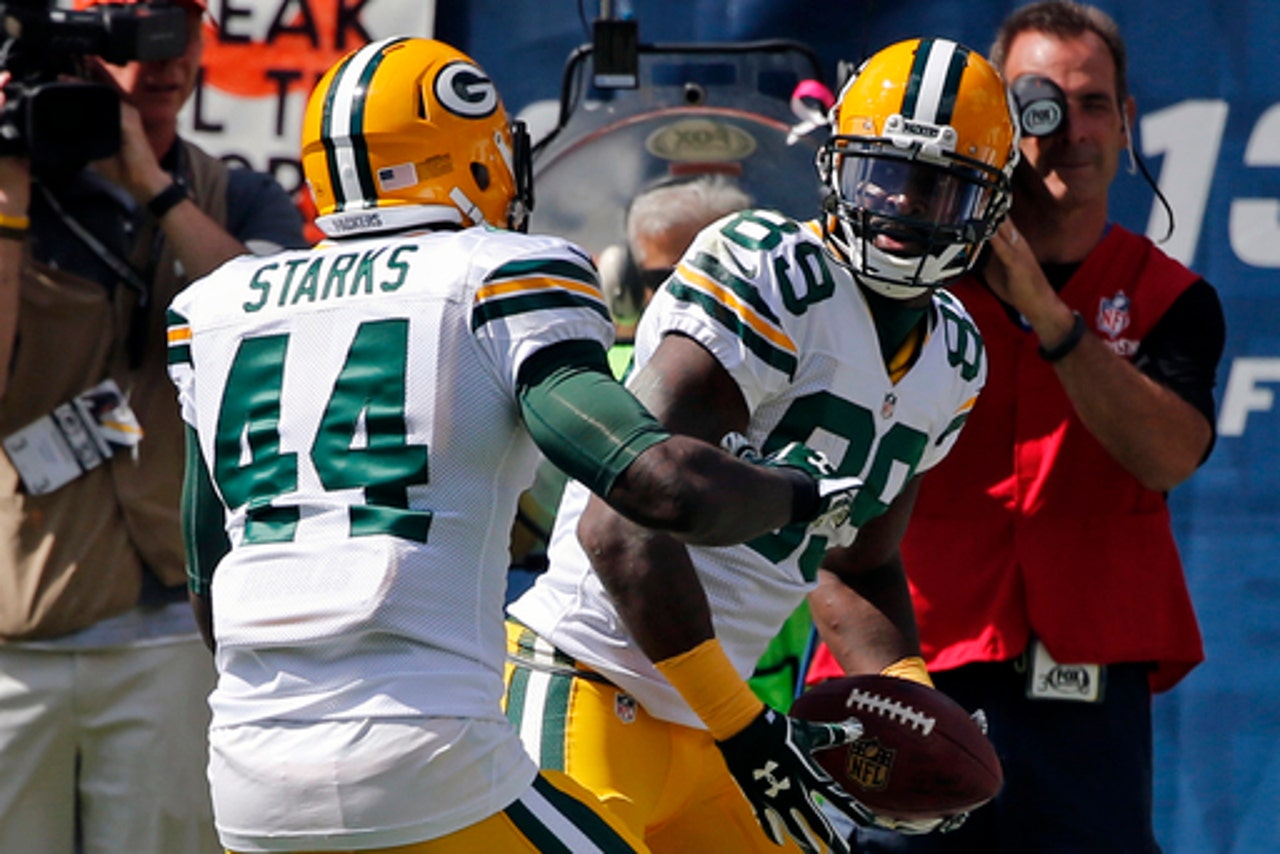 GREEN BAY, Wis. (AP) James Jones has carved out a productive, nine-year career in the NFL in large part by serving as quarterback Aaron Rodgers' trusted target in big games for the Green Bay Packers.
For Jones, none of that matters this postseason. It's all about what he can do next.
That opportunity comes on Saturday night when the Packers return to Arizona for the right to advance to the NFC championship game. It's a rematch of Green Bay's 38-8 blowout loss three weeks ago in the same stadium.
Jones' short memory helps in these situations, too.
''It's gone man, I'm not even answering no questions about last game,'' the easygoing Jones said this week.
There is no secret to the game plan.
''Whoever plays the best on that day is going to win, no matter what,'' Jones said. ''You know what I mean?''
It's just like the veteran Jones to calmly break questions down to their simplest answers. His locker-room presence was a plus for the Packers when they re-signed him the week leading up to the season opener following the knee injury to No. 1 wideout Jordy Nelson.
The familiarity with Rodgers and the Packers was even more important. Jones spent his first seven seasons in the league with Green Bay before moving on to Oakland as a free agent for one season in 2014.
The Raiders cut him in the offseason. Jones was signed by the New York Giants just after the start of 2015 training camp before getting cut on Sept. 5.
The Packers signed him two days later.
''He looked the same as I remembered him,'' coach Mike McCarthy said earlier this month. ''So he really kind of has come in here and really picked up where he left off.''
Jones started the season with six touchdowns over the first six games, when the Packers started 6-0. The offensive struggles heightened over the season's final 10 games and Jones finished with two more touchdowns the rest of the way.
Green Bay struggled to move the ball through the air. Defensive backs were playing more press coverage, and receivers had a tougher time getting open.
It has changed gradually over the last five games for Jones. He remains one of Rodgers' favorite targets, largely by fighting off defensive backs on sideline routes and back-shoulder throws.
Jones has caught 26 of 51 targets since Week 14, which is also when McCarthy took back play-calling responsibilities from associate head coach Tom Clements. He is averaging 13.8 yards a catch, with 18 receptions for first downs.
''Me and Aaron's chemistry, me being here for seven years prior, I felt like he was going to give me some opportunities when I signed back here,'' Jones said. ''That's kind of the way the season's going, you know? He's given some opportunities, I made some plays and I missed some plays.''
Against Washington in the wild-card game last week, Jones caught seven of his 11 targets for 81 yards. Three catches went for first downs.
This is not a big deal for Jones. He has seen plenty of ups and downs in his career.
''Something goes wrong, everybody wants to throw us in the gutter, but we stay confident,'' he said. ''Had a good week last week, but we've got to move on from that.''
---
Online:
AP NFL websites: http://pro32.ap.org and http://twitter.com/AP-NFL
---
---