National Football League
National Football League
Packers linemen put in practice time
Published
Jun. 1, 2011 1:00 a.m. ET

Green Bay center Scott Wells didn't want to wait for his franchise's Super Bowl ring ceremony to see some of his teammates this offseason.
Wells and his agent (Brian Parker of Rep 1 Sports Group) helped organize three days of workouts this week with seven of his fellow offensive linemen in Franklin, Tenn.
Two other starters from last year's championship team — left tackle Chad Clifton and right guard Josh Sitton — as well as veterans Mark Tauscher and T.J. Lang were among the players who attended. Because of the NFL lockout, this marked the first time Green Bay's linemen had fraternized since defeating Pittsburgh in Super Bowl XLV.
"A couple of guys had called me and I think were stressed out over the offseason uncertainty and not seeing each other," Wells told FOXSports.com on Wednesday after a workout under trainer Judd Granzow at M.A.D. Sports Training. "They expressed that they wanted to get together, do some football drills and talk shop.
"It's been tough. You're used to seeing the same guys every day. Now, you don't see them and don't know when you're going to see them again."
Wells said the lack of team-run offseason workouts and practices makes it harder to build on what the Packers accomplished last season.
"You're not able to come right back in, evaluate what you did well the previous season and build immediately for next season," said Wells, an eight-year NFL veteran. "You pretty much have to do your own thing and hope you're doing the right things. The older guys know but the younger guys don't know exactly how."
Unlike with some NFL teams, Green Bay's other position groups haven't gathered yet to participate in player-run workouts. During a mid-May radio interview on KHTK-AM in Sacramento, Packers quarterback Aaron Rodgers said such gatherings are difficult to organize because of logistics with married players and/or those with kids.
The Packers selected two offensive linemen in April's draft — Derek Sherrod (first round) and Caleb Schlauderaff (sixth). Wells said the lockout may make it difficult for either to make an immediate impact. Wells also said Schlauderaff has temporarily taken a landscaping job to make money until he is allowed to sign a rookie contract and report to the team.
"Usually you come in, get a copy of the playbook and have already immersed yourself in the system," Wells said. "You can spend extra time with your position coach and see the veterans on the field so you can learn through the entire offseason. As vets, we can come back and knock the rust off in a timely manner. For the young guys, it may almost be information overload initially."
Wells said he doesn't sense a player uprising against NFL Players Association leadership as the lockout is set to enter a third month with no end in sight.
"I think for the most part players are supportive of the NFLPA and what they're doing," Wells said. "I feel they're representing us fairly. This is part of a process. It takes time. They've told us for two years to save money to survive for as long as 18 months if necessary.
"I think most guys have done that. The ones who speak out against (the NFLPA) I think are a small minority who didn't necessarily handle their finances the way they should have."
Members of the 2010 Packers will gather June 16 in Green Bay to receive their Super Bowl rings in a private ceremony at the Lambeau Field Atrium. Although the lockout will provide challenges in repeating as champion, Wells believes his team is well equipped to handle adversity based upon all the injuries Green Bay overcame last season en route to winning the Lombardi Trophy.
"I don't think we could have had much more go wrong," Wells said. "We had a lot of guys injured and a lot of those guys were solid contributors and starters. Coach (Mike) McCarthy did an excellent job in helping us build character through that. We peaked late in the year, which is also key for us.
"We know when we do come back that if things are not right immediately we can get it right. We've got a lot of depth. I know the guys and character of this team. I know they're all working hard. I just look forward to getting everyone back together as soon as possible. Hopefully, the lockout ends sooner than later."
---
---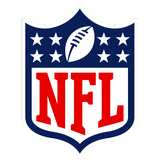 Get more from National Football League
Follow your favorites to get information about games, news and more
---