National Football League
National Football League
Packers have the pieces to repeat
Published
Feb. 7, 2011 12:00 a.m. ET

The Green Bay Packers definitely have a better chance of repeating as champions and reaching Super Bowl XLVI in Indianapolis next year for two reasons:
1. They are younger than the Pittsburgh Steelers, especially on defense.
2. Their offense will be better with a healthy Jermichael Finley at tight end and the return of physical running back Ryan Grant.
For the year, the Packers placed 15 players on injured reserve and lost a total of 31 players for 180 games. They were without veteran cornerback Charles Woodson and rookie defensive back Sam Shields in the secondary for much of the second half, and still Ben Roethlisberger couldn't connect with enough receivers.
The Packers also have exceptional depth — they were the youngest team in the NFL for four consecutive seasons at the end of the previous decade — and coach Mike McCarthy proved this season that he can call a game as well as a Sean Payton while also commanding respect from his players.
Hey, McCarthy is a Pittsburgh guy. He wasn't given anything growing up; he had to work extra hard for every check, for every advancement. He's disciplined and organized while also having that innate ability to reach his players — to get them to believe in his philosophy and his approach to the game.
What a stroke of genius it was for him to have his players sized up for their Super Bowl rings the night before the game. All the way through these four road playoff wins, McCarthy exuded the confidence of a coach who had a 14-2 club, not a lucky-to-be-alive 10-6 bunch.
Believe me, McCarthy won't screw up this team. He will not get a big head.
It was difficult to grasp at the time why McCarthy and general manager Ted Thompson, who rarely sees a free agent he really likes, turned their backs on quarterback Brett Favre. In 2007, Favre was one bad interception away from reaching another Super Bowl.
But these two men believed that the other 52 players on the Green Bay roster were just as important as Favre. In this age of ego-driven superstars, their decision didn't make sense. Favre was a legend.
But McCarthy was determined to put his imprint on this football team, and he knew what he had in Aaron Rodgers. So did Thompson, who drafted Rodgers when the Cal quarterback dropped off a cliff in the first round of the 2005 draft. Anybody who knows Thompson knows he can evaluate a draft bargain a lot better than another team's free agent.
Sunday night in Cowboys Stadium, Rodgers proved they made the right decision. He played virtually flawless football and displayed Favre's go-for-the-jugular confidence, minus the bonehead interceptions. In the Packers' final offensive drive, his 31-yard zinger to Greg Jennings was a thing of beauty.
I was sitting next to Terry Bradshaw at the time, and he turned to me and said, "I never would have had the confidence to make that throw. Wow."
Rodgers' performance was a fitting culmination to all the fundamental work that McCarthy instilled in his young quarterback. The MVP has a classic presence, with the proper footwork and technique. He always appears to be balanced and squared to the target, and when he releases it's like he's literally firing a rifle. Granted, he had a couple of bad throws, but most of them were right on target, right where they should have been. If his receivers hadn't dropped several big throws, this game might have been a blowout.
Besides picking Rodgers over Favre, basically going with youth, McCarthy was smart enough to know that his defensive personnel was better suited for a 3-4 defense than a 4-3 front. Two years ago, he hired zone-blitz expert Dom Capers as defensive coordinator. Then Thompson gave Capers two instrumental performers in nose tackle B.J. Raji and outside linebacker Clay Matthews. Thompson had to trade with New England to get Matthews at the bottom of the first round, but he's proven to be the perfect complement to all the big guys up front.
Also, it was Matthews who knocked the ball free from Pittsburgh's Rashard Mendenhall just when the Steelers appeared ready to grab the lead in the second half. The Packers had punted four straight times, and the Steelers had just run the ball down Green Bay's throat.
Yes, the Packers have an old left tackle in Chad Clifton, and who knows how much longer Woodson can play at such a high level in the secondary. Woodson is a quality leader and a defensive force, a rare cornerback who tackles like an inside linebacker.
Nothing against Roethlisberger, but Rodgers is better. He's better because he's a more accurate passer with a gifted arm. Big Ben also has a fastball and he's sometimes impossible to bring down, but most coaches would prefer a quarterback like Rodgers with a quicker release, a big-time snap thrower.
Donald Driver wasn't available for the end, either, and he's hitting the end of the line. That's of note because besides Jennings, Rodgers' main man Sunday night was Jordy Nelson, who had a career game with nine catches for 140 yards and a touchdown. Nelson is in his third season. James Jones is in his fourth year and Brett Swain in his second year. When Finley returns next season — if there is a next season — Rodgers may have so many receivers open, he'll simply have to take a number.
Even minus Woodson, the defense is set with young linebacker stars across the board. The Packers might not have room for injured starters Nick Barnett and Brad Jones.
The Packers are in a super position for the future. They have a luxury of proven young stars. It's a resilient bunch and like I said earlier, McCarthy will keep his players and himself grounded. Outside of the Eagles, Saints and possibly the Falcons, there aren't many teams in the NFC that truly can compete with them when it matters most.
---
---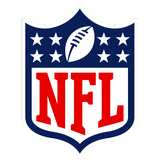 Get more from National Football League
Follow your favorites to get information about games, news and more
---