National Football League
National Football League
Packers' D gashed in 45-31 playoff loss to 49ers
Published
Jan. 13, 2013 5:53 a.m. ET

When Colin Kaepernick went back to throw, he found open receivers. When the Green Bay Packers had it covered, he scrambled for back-breaking gains. When Kaepernick and the San Francisco 49ers mixed in the read option, the Packers had no chance.
A week after holding 2,000-yard rusher Adrian Peterson in check, the Packers were run over and sent home from the playoffs with a 45-31 loss Saturday night.
''We just didn't have an answer,'' linebacker A.J. Hawk said. ''We couldn't find a way to get off the field on third down. We couldn't find a way to get off the field ever, really. He did a great job if he pulled it down to run. On passing plays, he did a good job of getting it down field. Also, when they were running that option play, we couldn't get it stopped.''
The Packers (12-6) came into the game brimming with confidence after holding Peterson to 99 yards in a 24-10 win last week that set up a rematch of a week one meeting with the 49ers. That confidence only increased after Sam Shields returned an interception 52 yards for a touchdown on the opening drive.
That would end up being about the only bright spot during a historically bad night for the Green Bay defense that gave up the most total yards (579), yards rushing (323) and second-most points in the playoffs in franchise history.
Only one other team has run for at least 320 yards and four touchdowns in a postseason game, with Chicago accomplishing the feat in a 73-0 win over Washington in 1940. Those Bears didn't have a quarterback who could paralyze a defense with the read-option and scrambles the way Kaepernick did in gaining 181 yards, a record for a quarterback in the regular season or playoffs.
''You can't let him out of there,'' defensive back Charles Woodson said. ''It's that simple, it seems. You get good rushes on a guy like that and he finds that one hole, that one gap. When he takes off, he's out of there. It seems like it's 10 yards a pop every time he sneaks out of there. When that happens it's hard to defend.''
Kaepernick scrambled for a 20-yard score in the first quarter. Then he set the rushing record for a quarterback in the playoffs when he faked an inside handoff to Frank Gore and raced untouched for a 56-yard score that gave San Francisco a 31-24 lead late in the third quarter.
''We didn't handle the read option very good and we didn't handle the quarterback getting out of the pocket,'' coach Mike McCarthy said. ''You may not have noticed, but we did have a spy on him at times.''
It just didn't matter.
Then the power running took over from there with Gore and Anthony Dixon each running for short scores that turned the tight game into a blowout.
It was another example of how San Francisco is a completely different team than the one that beat the Packers in Green Bay in September with the elusive Kaepernick having replaced Alex Smith at quarterback. The Packers seemed unprepared for Kaepernick's zone-read plays and scrambles, and they now will have all offseason to figure out how to handle them in the future.
''The one thing it does is it kind of makes you a little bit indecisive in what you want to do,'' Woodson said. ''You want to shoot in there, but he may hold the ball and take it outside. If you go outside, he might give it to the running back and take it up the middle. It's one of those things that makes you play flat footed a little bit.''
They even struggled when the Niners went to the air, allowing Kaepernick to throw for 263 yards and two first-half touchdowns to Michael Crabtree.
''To win a game, you need to make a team one dimensional, take away the run and make them beat you throwing,'' Hawk said. ''That was our plan coming in but it didn't work out. It's crazy to end the season so abruptly like this but we know that's how it works in the playoffs.''
That all proved to be too much for even last year's NFL MVP Aaron Rodgers to overcome. He threw for 257 yards and two touchdowns, but also was intercepted once and couldn't keep up with Kaepernick.
---
Online: http://pro32.ap.org/poll and http://twitter.com/AP-NFL
---
---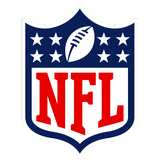 Get more from National Football League
Follow your favorites to get information about games, news and more
---