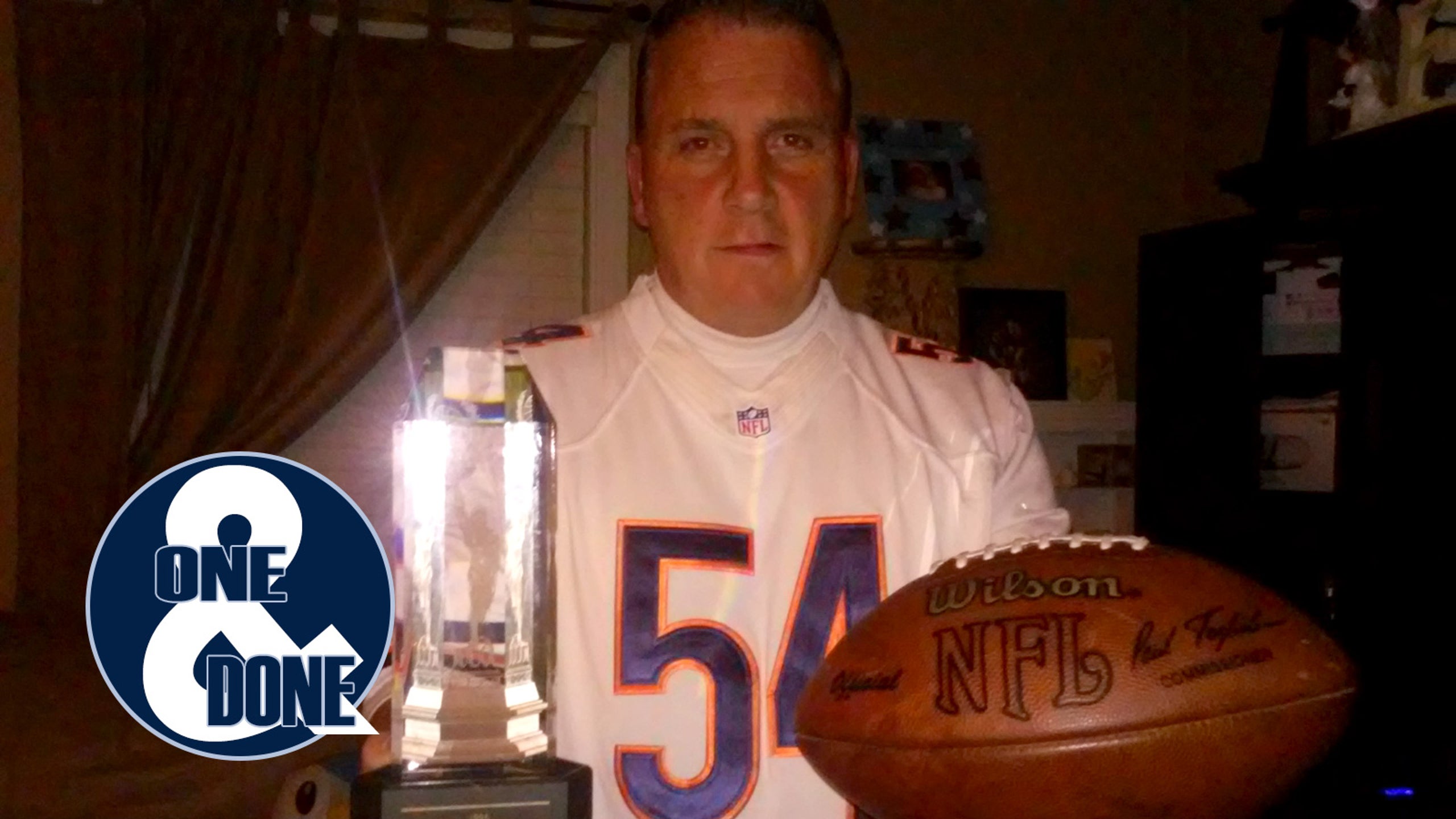 One & Done: Twenty years ago, fan's grab upstaged a 99-yard catch
BY Sam Gardner • September 8, 2015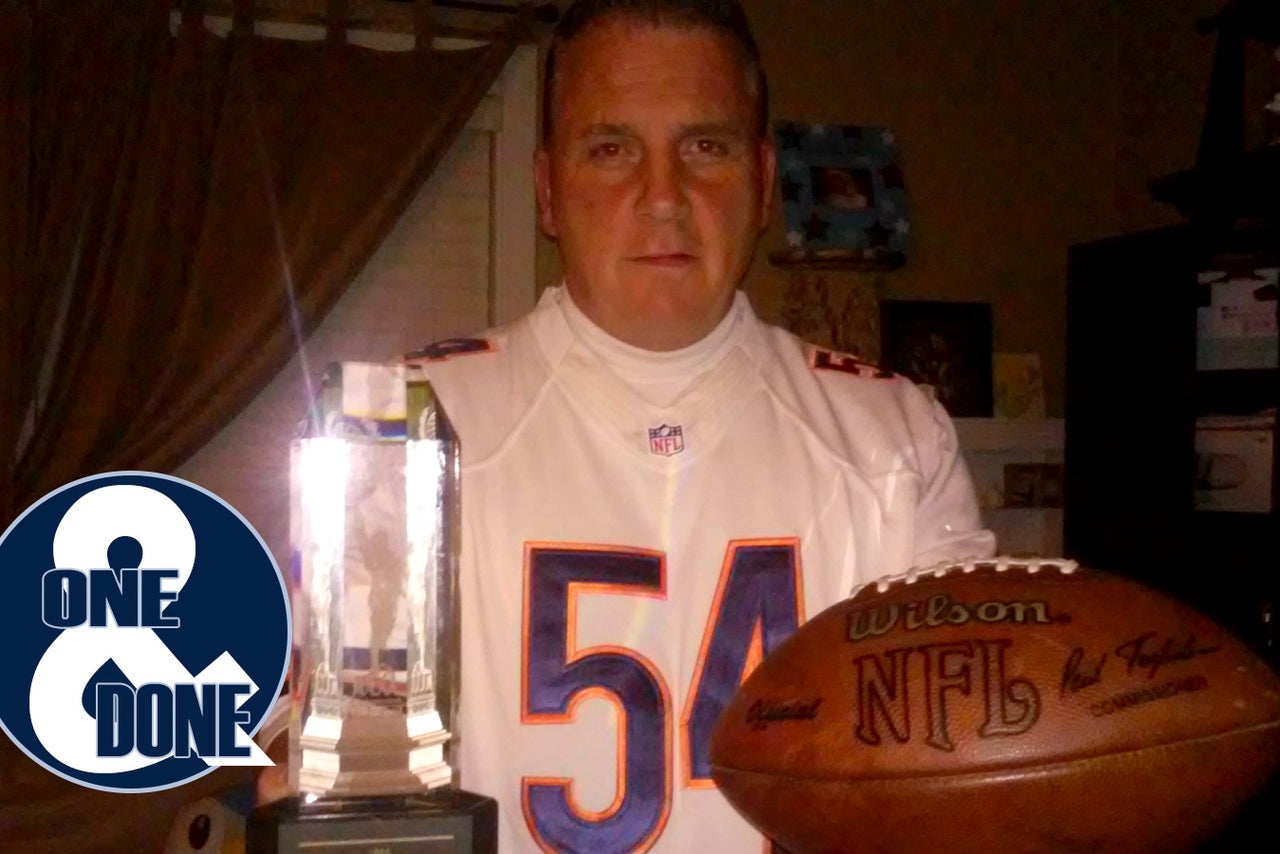 In the world of sports, athletes often dedicate their entire lives to reaching the pinnacle of their profession, but for many, life at the top can be short-lived. Sometimes all a player gets to experience at the highest level is one minute on the court, one trip to the plate, one shot on goal or one checkered flag, but more often than not, that fleeting moment in the spotlight is a story all its own. This is One and Done, a FOX Sports series profiling athletes, their paths to success and the stories behind some of sports' most ephemeral brushes with glory.
Though not as rare as the 99-yard carry, the 99-yard touchdown pass is a pretty extraordinary play, with 14 occurrences in NFL history. However, on Sept. 11, 1995, Robert Brooks' 99-yard reception from Brett Favre wasn't even the most memorable catch of the game in the Packers' 27-24 Monday night win over the Chicago Bears.
That's because a fan named Mike Pantazis made a better one two quarters later.
Pantazis' name is likely unknown, but you've almost certainly seen the most spectacular grab of his career. Seated in the south end zone at Soldier Field, Pantazis made a now-infamous leap from the stands and caught Kevin Butler's fourth-quarter extra point after it cleared the net, falling out of sight, into the tunnel and into the national consciousness with the ball in hand.
Before Pantazis knew it, he was being interviewed on live television, with appearances with David Letterman and many others to follow, and for the last 20 years, he seemingly hasn't stopped talking about the catch -- mostly because people never stop asking.
"Everywhere I go, when I tell people, they just light up," Pantazis, now 48, said in a phone interview with FOX Sports last week. "They want pictures and autographs and selfies. It's funny. They tell me where they were (when I made the catch) -- Europe and Florida and New York -- and people call me from all over the country.
"Time flew," he added. "It seems like yesterday, it really does. Don't blink, because 20 years goes fast."
Off Into Space (2011): a mini-documentary from silentRebel on Vimeo.
As is the case with most tales of unexpected fan interference, there's a story behind the story, and for Pantazis, it started with a ball he didn't get.
The night of the jump, Pantazis was at the game with his best friend Tracy Lindberg and their girlfriends, and earlier in the game, the team gave away a signed ball to one of the seats occupied by Pantazis' group. Lindberg and Pantazis agreed that the ball would go to whomever was carrying the winning ticket, and Lindberg wound up getting the ball.
An avid collector of memorabilia, Pantazis wasn't content to just let his buddy be the only one to get a souvenir that night, so he decided to take matters into his own hands. And as Butler lined up to kick the extra point after Rashaan Salaam's 8-yard touchdown cut the lead to 27-20 with 11:57 left in the game, Pantazis got in position.
"I'd been studying, and Butler was the only one at that time who made it over the net," Pantazis said. "One had tipped off my hands a few weeks earlier, when I was leaning over the wall, so right away when the ball was kicked, I was already on the wall. You just stepped right up, and there were no guard rails, nothing there at that time. So I'm on the wall right when the ball is kicked, and it's going dead center."
And then he jumped.
"I'd played softball and played football, a lot of night games, and at night, when you play outfield when the ball is hit off the bat, you see it, then you lose it in the lights, then it comes back and you run to the area," said Pantazis, a former football standout at Sullivan High School on the north side of Chicago. "That's exactly what happened that night. I saw it, then I lost it, then it came back, and I just made a great catch.
"It really looked a lot higher than it was," Pantazis added. "The tunnel goes down on an incline, so it looks like I jumped off your house, but really it was about 10 or 15 feet. I wasn't worried at all about getting hurt, and I landed on my feet and fell back into the tunnel."
After Pantazis landed, he was immediately surrounded by security, but in an outcome almost as unlikely as the catch itself, Pantazis was not only allowed to stay at the game, but he got to keep the ball, too.
"They wanted the ball, but I said, 'I just jumped 20 feet for this ball, and I'm not giving it up,'" Pantazis said. "Then within a minute, Lynn Swann wanted an interview, and that was it. They let me back to my seat, and I was never worried (about being arrested or kicked out) because I didn't interfere with the game, and there was no guard rail up there. That never even crossed my mind."
He also didn't consider the attention he'd get for the next two decades as a result of his feat, but to this day, he says he doesn't regret it for a second.
"I never thought of it once," Pantazis said of his immediate rise to relative fame. "But Tracy, he said, 'Mike, you're going to be on everything.' ... Later, (Butler) was telling me that it just lit up the locker room when they realized what I did, so that was kind of cool. It was like I was part of the team that day, and it's really been fun since."
These days, Pantazis is living in Chicago. He has three sons and plays guitar in a band called Some Years Later, and yes, he still gets recognized by Bears die-hards.
He also still has the ball, which was signed by Butler with a note reading, 'I kick, you catch.' The tunnel Pantazis jumped into was eventually covered with seats during Soldier Field's renovation in the early 2000s, and that's probably for the best. Because part of what makes Pantazis' grab so great is how singular the moment really was.
"It was perfect timing," Pantazis said. "I could do it 100 times and might not get it again."
You can follow Sam Gardner on Twitter or email him at samgardnerfox@gmail.com.
---
---