Odell Beckham's one-handed grab might be the best catch of the year
November 23, 2014

New York Giants wide receiver Odell Beckham may have made the catch of the year. And that was just the half of it.
Too bad he couldn't give the Giants two halves.
First, here is that one-handed TD grab which defies the laws of physics: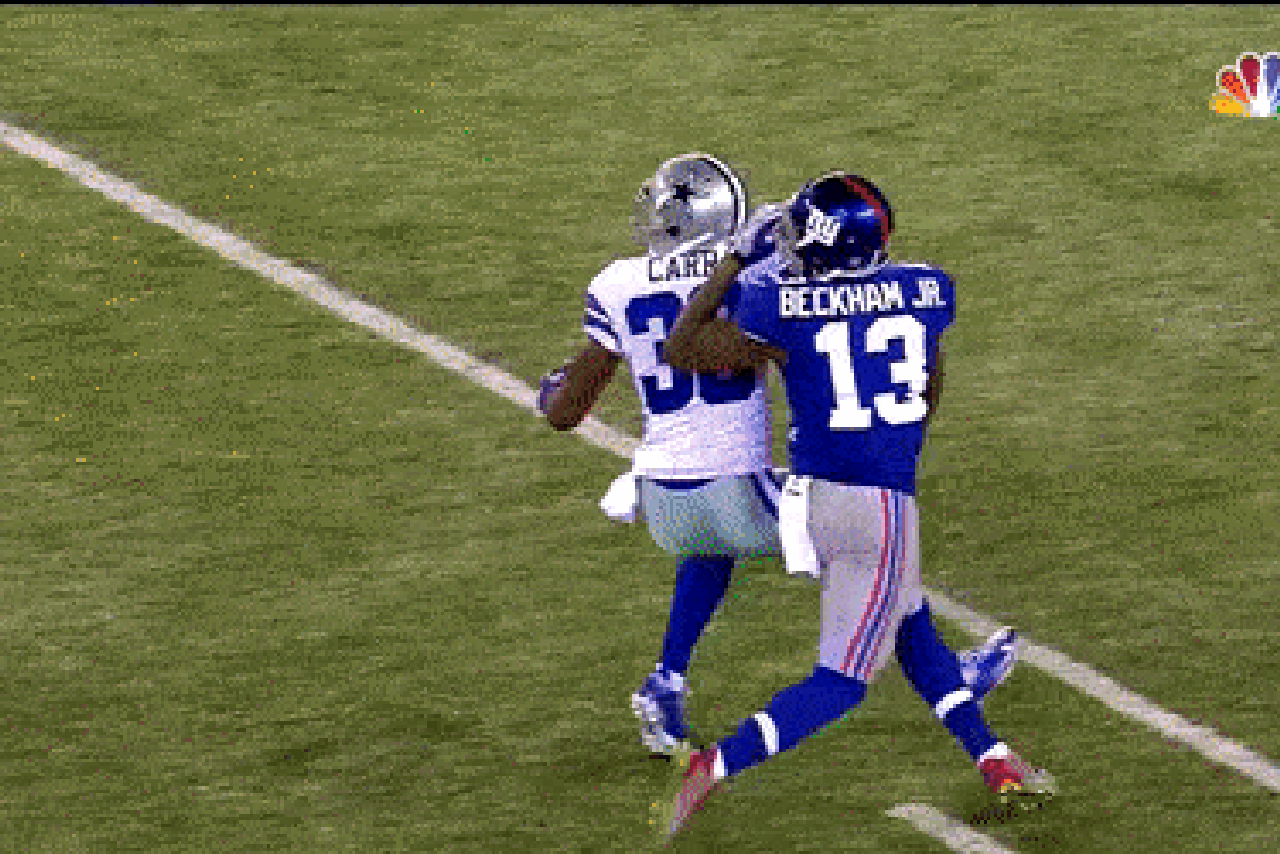 Now, the backstory: It came on the first play of the second quarter of Sunday night's game between the Giants and the visiting Cowboys. At the time, the Giants held a 7-3 lead — on Beckham's first touchdown of the night.
On this play, Cowboys' cornerback Brandon Carr, the guy "covering" Beckham, was called for pass interference. No matter, turns out slo-mo replays showed Beckham only needed three fingers to bring in the 43-yard score.
Immediately, Beckham received praise from the likes of LeBron James, Victor Cruz and just about everyone else in America on Twitter.
Before the game, Beckham was practicing the signature catch.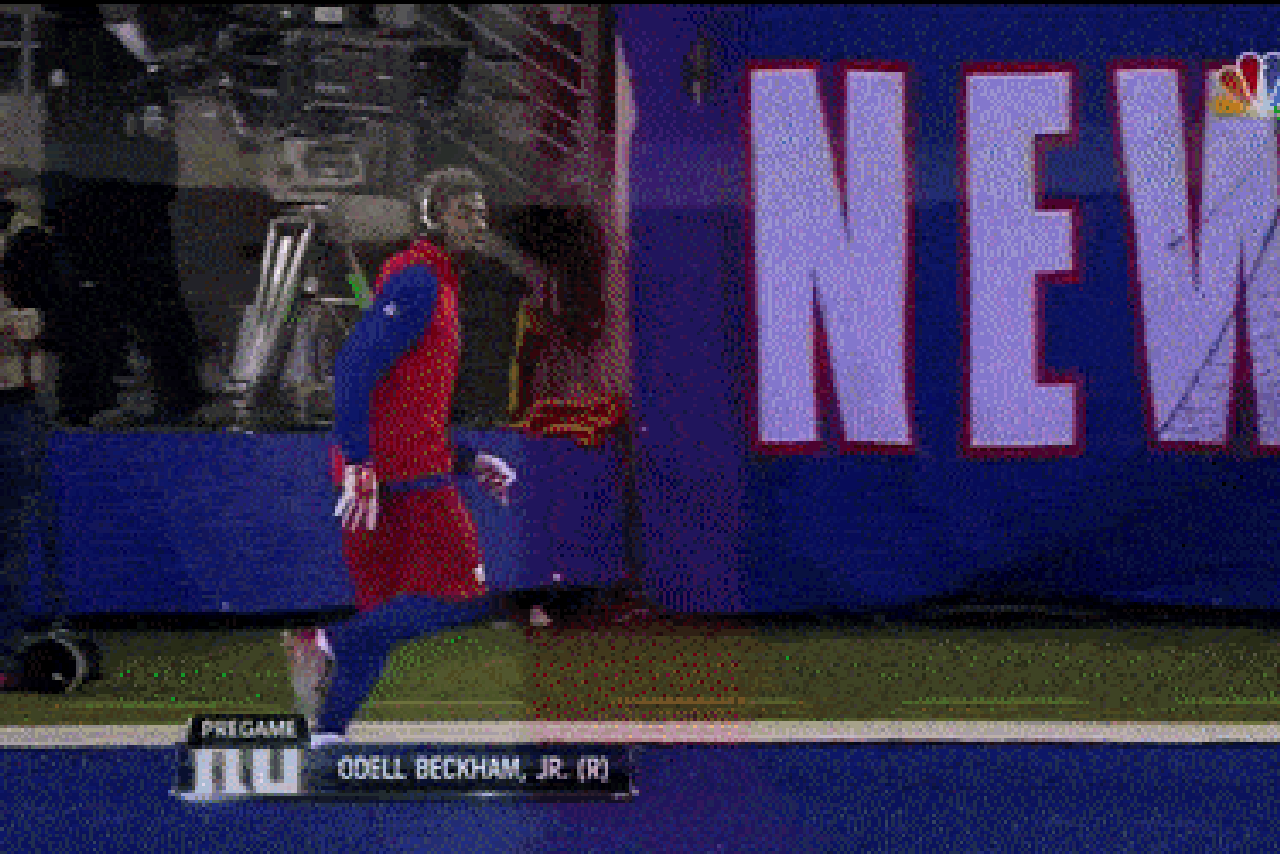 But Beckham was more than a one-trick pony. By the time the first half was over, the rookie from LSU officially introduced himself to the world — eight grabs (seems a more fitting term than "catches," doesn't it?) for 125 yards and the two scores. More importantly, New York went into the locker room up 21-10 at the break. And of course most importantly, he was the No. 1 trending topic on Twitter by halftime.
But the second half was a different story. Beckham did his part, getting open for what looked a sure-fire TD in the 90-yard range, only Eli Manning didn't see him — or was under too much pressure to let it go. Then Beckham later left the field with a back injury. He returned to the field a bit later, but did not look the same.
He finished with 10 receptions for 146 yards and the two scores, but he had to watch counterpart Dez Bryant haul in a pair of second-half touchdowns, including the game-winner with 61 seconds left, as the Cowboys escaped with a 31-28 win.
Beckham was selected with the No. 12 overall pick in the 2014 NFL Draft. Despite missing a large chunk of the season with a hamstring injury, Beckham has exploded since early October. Entering Sunday's game, Beckham had 31 receptions for 463 yards and three touchdowns.
One of the big reasons Beckham was drafted so high? The NFL already knew about those hands.
And Sunday night's catch was so good, it left some with their jaw dropped.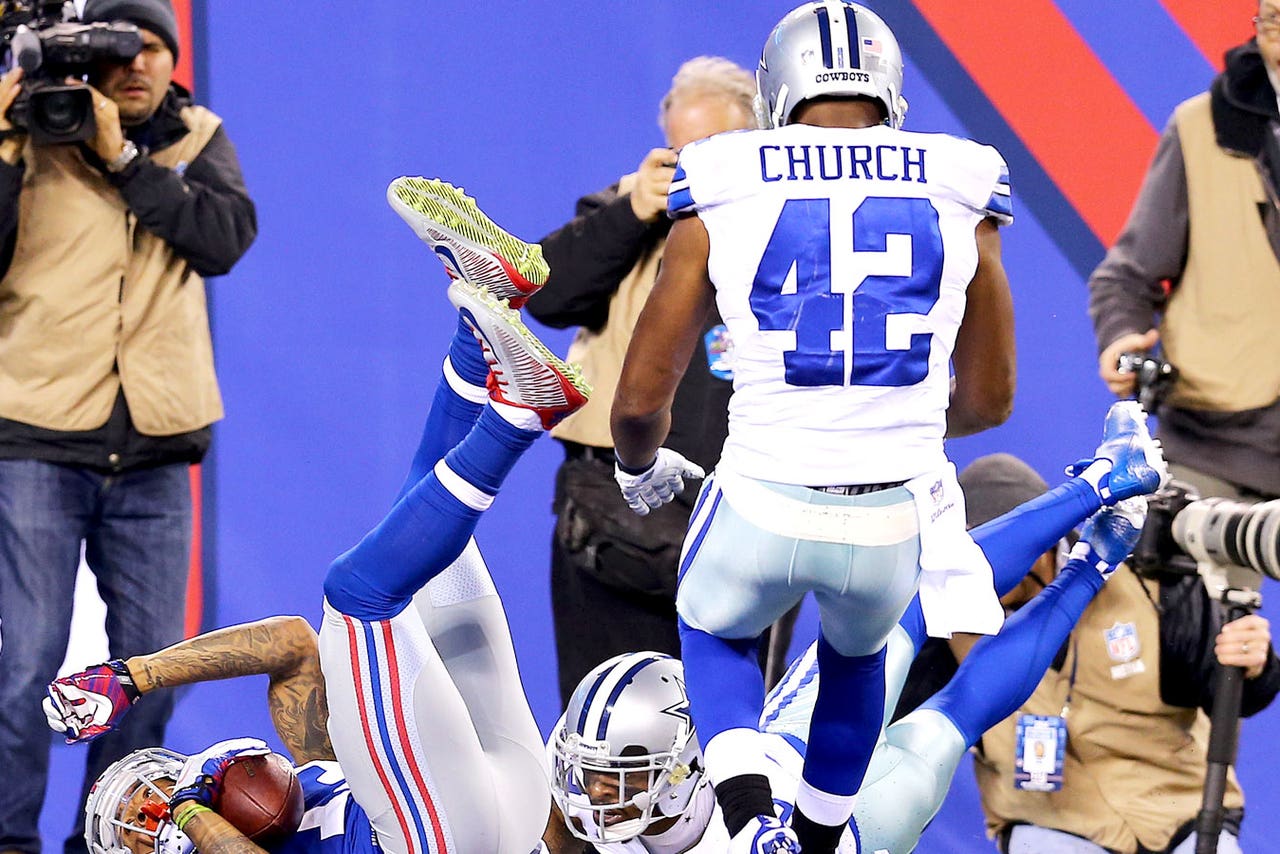 Odell Beckham makes a spectacular grab.
---
---