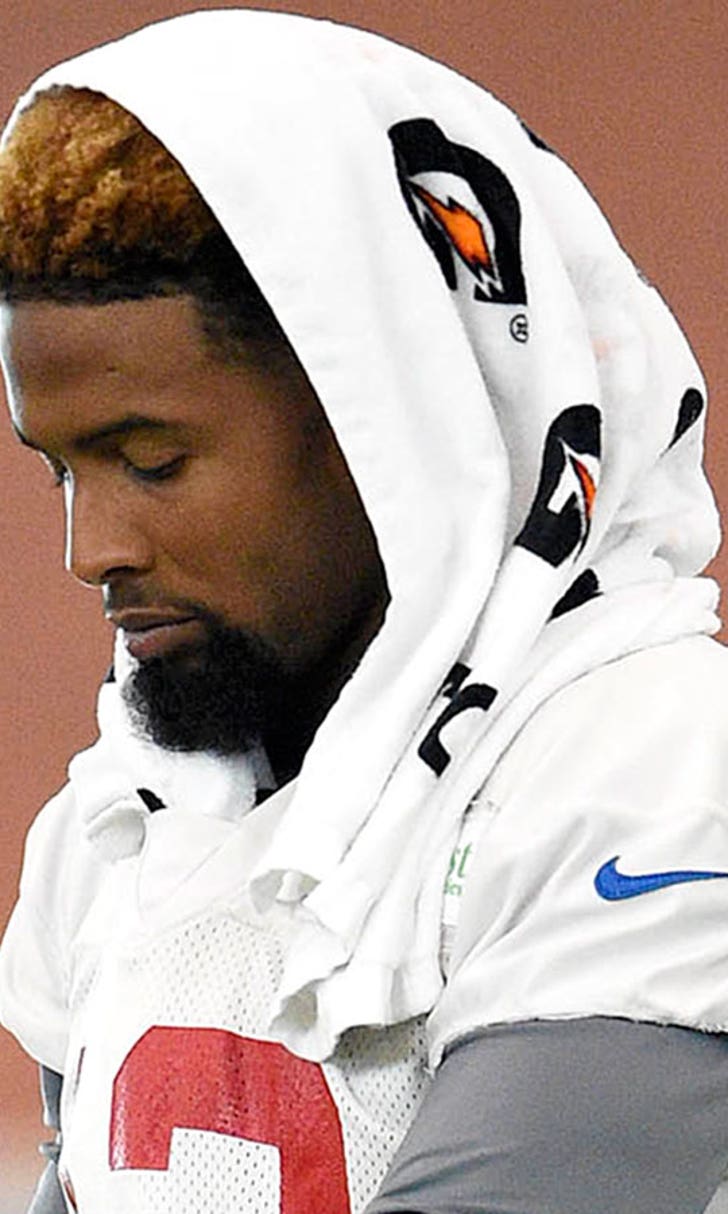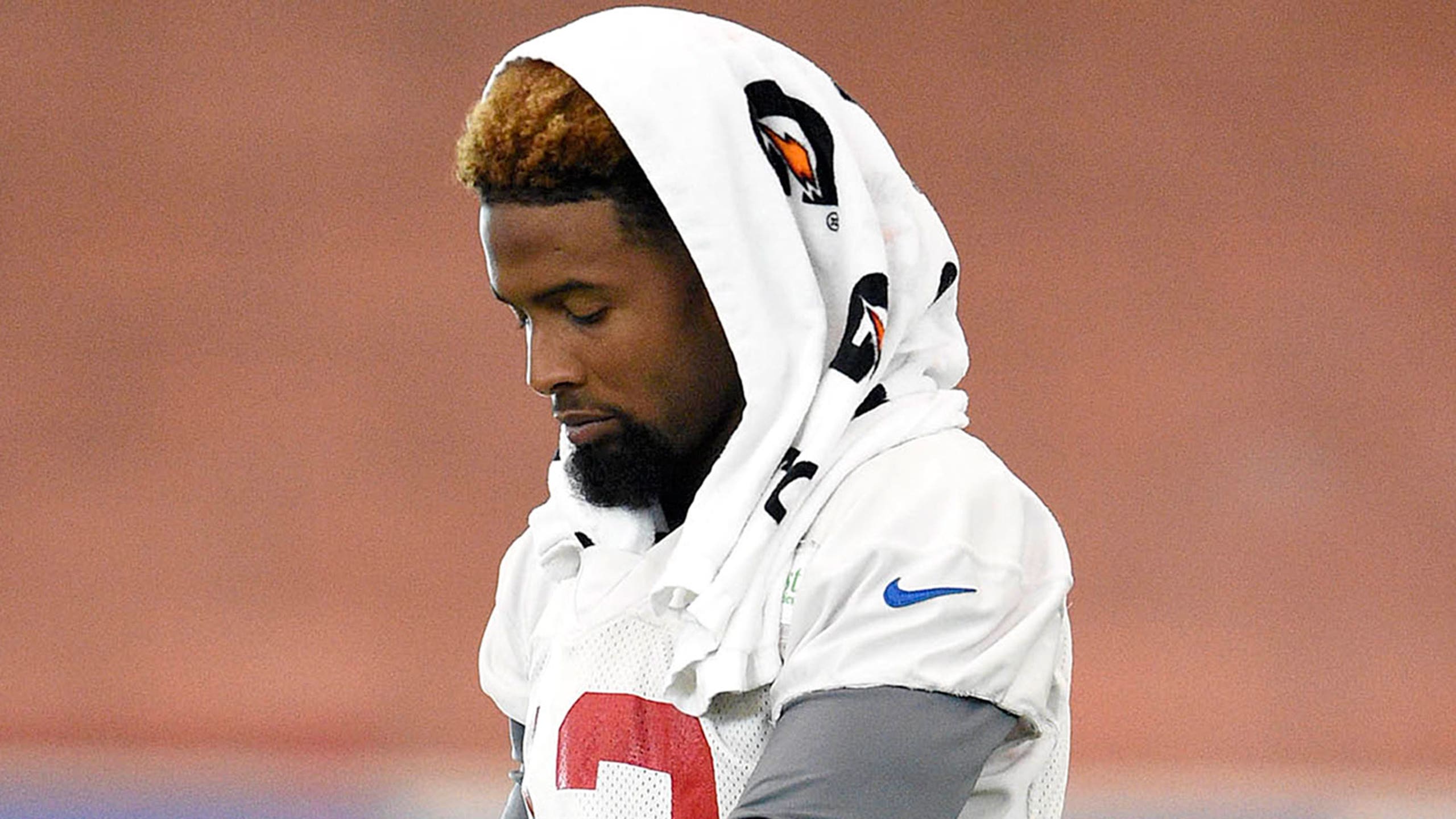 Odell Beckham Jr. to be held out until training camp with hamstring injury
BY foxsports • June 17, 2015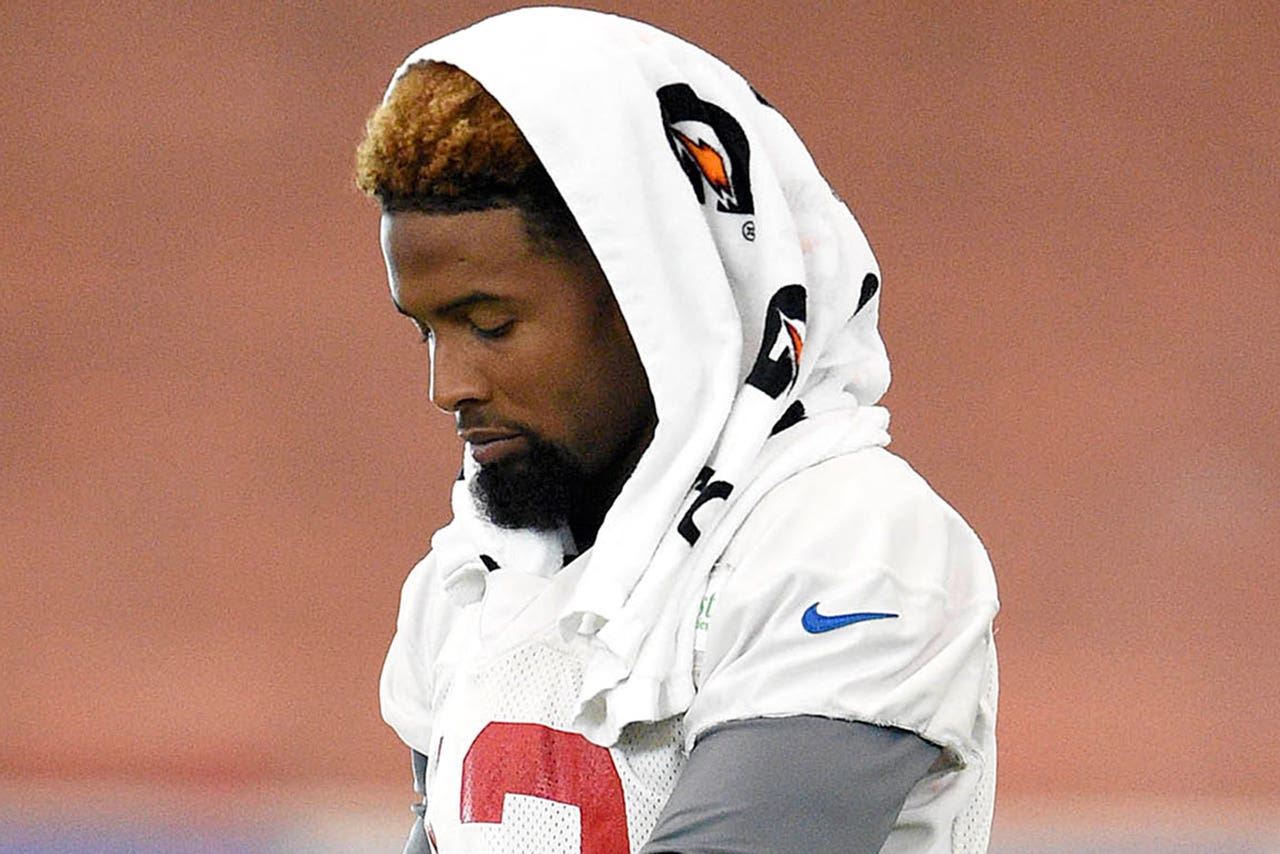 Don't count on seeing Odell Beckham Jr. making his trademark one-handed catches in any practice any time soon. The 2014 Rookie of the Year will miss all of the New York Giants' three-day mini-camp and he is targeting training camp for his return to the practice field. Beckham missed the majority of the Giants' OTA practices with a hamstring injury, although it is not the same one that cost him his first four regular season games in 2014.
Head coach Tom Coughlin confirmed to reporters that Beckham will likely miss the entirety of the team's mini-camp.
"I don't think so," Coughlin said when asked if we will see Beckham out there at any point, per The NY Daily News. "But he was running out on the field over there."
Coughlin left no room for misinterpretation. The decision to sit Beckham ultimately comes down to his hired training staff, and Coughlin has no say in the matter.
"Whatever the medical people tell me is what we do," Coughlin said. "If he could go, he'd be out there. . . . We don't have our head in the sand. We know the guy has an issue."
Beckham will miss valuable time to work with Eli Manning and the first team offense, but based on how quickly he picked up the offense in 2014, I don't think the Giants have anything to worry about.
(h/t NY Daily News)
Photo Credit: Steven Ryan/USA TODAY Sports 
---
---