National Football League
National Football League
Norwegian kicker dreams of NFL after viral video
Published
Jan. 8, 2013 9:19 p.m. ET

Aside from his ability to boot the ball through the uprights from almost kind of angle or distance, Havard Rugland is a complete stranger to the American version of football.
And yet the 28-year-old Norwegian, without having played a single game at any level of the sport, is suddenly pursuing a shot at making it to the NFL. And it's all because of a YouTube video.
Sound incredible? Well, so are some of the kicks and tricks Rugland can pull off with his powerful left leg.
That's why the video he put together for some friends has turned him into an Internet sensation, with 2 million views and counting. And that's why the same video turned into an inadvertent auditioning tape - earning him a tryout last month with the New York Jets.
At a time when people are increasingly taking to social media to showcase their talent, Rugland might be on the verge of going from viral-video-of-the-week to pro athlete.
''I never would have thought it would come to this,'' he said during a recent phone interview from his home in southern Norway. ''I put the film up mostly for friends and family. But as it turns out, there were a lot more people who liked it. It's overwhelming.''
Must be, for someone whose only previous experience with football was the European soccer version, and who has only a sketchy familiarity with the rules of the American game. Living in Aalgaard, a town with less than 10,000 people, he started kicking for fun about a year ago after his local soccer club shut down and he needed another outlet.
Having seen other online videos of people doing tricks with Frisbees and basketballs, he figured he'd make one with footballs to showcase his booming leg. He posted it online in mid-September, and three months later he was auditioning for the Jets.
So what is it about his four-minute video - ''Kickalicious'' - that has people so impressed? Well, the footage of him kicking field goals from 60 yards and soccer-style volleys through the uprights is the least of it.
His more spectacular repertoire includes kicking the ball into a basketball hoop - nothing but net - and into the arms of people in moving cars, floating down a lake in a boat, or atop a hill. For his grand finale, he casually punts one football into the air, then kicks a second ball off a tee so it hits the first one in midair.
''I'm probably the most satisfied with the last kick, which is the one I've received the most compliments about,'' Rugland said. ''I needed eight tries before I pulled it off.''
He insists there was no trickery with the actual filming - done with two brothers and a friend - but said he needed several attempts to pull off some of the other kicks as well. When local media picked up his story, a Norwegian broadcaster reviewed the video to make sure it was real, silencing some skeptics who believed it must have been doctored.
And unlike so many other posted videos, interest in Rugland's kicks only grew.
While it was racking up hits in the hundreds of thousands, Rugland received an email from Scott Cohen, assistant general manager of the Jets, who was interested in giving him a workout.
Rugland wondered if he was being scammed.
''When I received that, obviously I was excited, but I had to check out the name and email address to make sure it was genuine, and not some friend who was pulling a prank,'' he said.
It was real. The Jets were genuinely interested - on the condition that Rugland spend some time with a kicking coach first to hone his skills. So the week after Thanksgiving, the Norwegian traveled to California to spend a few weeks with Michael Husted - a former NFL kicker who now runs a training camp in San Diego and had reached out to Rugland after seeing his video on a Facebook page.
Husted said he's often approached by soccer players interested in trying their hand - or foot, rather - at kicking field goals, hoping to become the next Sebastian Janikowski. But he had seen enough of Rugland in the video to know he was special.
''He's definitely the most impressive nonfootball kicker that I've worked with,'' Husted said by phone. ''When he hits it, it's going to go. He hits it just as high, just as far as a lot of the NFL kickers, if not further.''
In fact, Husted sees a lot of similarities between Rugland and Janikowski, the Oakland Raiders kicker from Poland. They're both left-footed, more than 6 feet tall and have the same kind of leg strength.
Rugland's video shows him hitting field goals from 60 yards with ease. The NFL record - shared by Janikowski and three others - is 63 yards.
Rugland thinks he could hit one from ''well beyond'' 60, and Husted said that's very possible.
''Heck, if he's in Denver he can probably hit it from 65,'' Husted said.
The Jets liked what they saw enough to invite Rugland back for a second audition in March.
Meantime, he wants to spend more time with Husted to refine his technique and consistency, and he's looking for a sponsor to help pay for another stay in San Diego since he would need to take an unpaid leave of absence from his job as a youth counselor for the local child protective services.
Training on his own isn't so easy these days, given the winter climate in Norway.
''It's hard to get better when you're practicing in the snow,'' he said.
Husted has put him in touch with an agent, Jill McBride Baxter, who is trying to get him back in the U.S.
''It's not easy,'' said the Los Angeles-based McBride Baxter, whose other NFL clients include Jets punter Robert Malone and Miami Dolphins wide receiver Marlon Moore. ''He's got a life in Norway. He works with youth. He's got a job. He's got a dog.''
He also still has a lot to work on. Power is one thing, but getting timing and technique right is equally important. Before working with Husted, Rugland had never kicked with a snap and hold.
And, of course, it remains to be seen whether Rugland can perform as well in a game situation. Some current NFL players, who had watched his video online, weren't so sure.
''It's a cool video,'' Arizona Cardinals kicker Jay Feely said, ''but I don't know if it necessarily translates to kicking field goals consistently in a timed, pressurized environment.''
New York Giants punter Steve Weatherford agreed.
''I think he's talented, but there's a different dynamic when you have a video camera and 1,000 chances versus when there's 80,000 people screaming at you (at a game) and you only have one shot,'' Weatherford said. ''You can't teach that skill.''
Rugland, though, said he thinks his Scandinavian nerves can handle the pressure.
''It's hard to say before you've experienced it,'' he said. ''But I imagine it will be a bit like a penalty kick in soccer. I was under a lot pressure during the (Jets) tryout, and a lot of people would freeze up at something like that because there's a lot of people watching you. But that went well, so I think I have good chances of handling it.''
The Jets may not be Rugland's only hope of making the NFL. Husted said the Raiders, Green Bay Packers and Philadelphia Eagles have also contacted him for scouting reports. He said the ''ideal situation'' for the Norwegian may be to get picked up on the practice squad by one team and spend a year honing his skills - the same route taken by Australian punter Darren Bennett in the 1990s.
Bennett was an Australian Rules football player who was given a workout by the San Diego Chargers during his honeymoon in California, and ended up becoming one of the top punters in the NFL.
Rugland thinks he can make a similar journey.
''If you have the quality that's required, you'll get the chance,'' he said. ''I probably have to prove a bit more than others, and impress people a bit more. Those I'm competing against have played in the NFL for several years, or at least played in high school and college. But I believe in it myself, that if everything goes perfectly then it is a realistic chance. Although it's still a long way to go.''
And if things don't work out with the NFL. Rugland's YouTube video may at least turn into a different kind of film.
Husted said he was contacted by a producer.
''He thinks there may be a movie in this,'' he said.
---
Online:
Rugland's video: http://www.youtube.com/watch?vjDwbjHV8jLo
---
AP Sports Writers Ben Walker and Dennis Waszak Jr. in New York contributed to this report.
---
---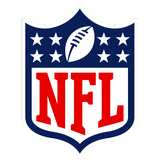 Get more from National Football League
Follow your favorites to get information about games, news and more
---