National Football League
National Football League
Nolan holds no bitterness toward his former team
Published
Jan. 16, 2013 9:57 a.m. ET

Mike Nolan knows a thing or two about the San Francisco 49ers.
His father coached the team.
He did, too.
Now, he'll try to keep the 49ers out of the Super Bowl.
These days, Nolan runs the defense for the Atlanta Falcons, who will host San Francisco in the NFC championship game Sunday. He still has fond memories of his first head coaching job, even though he wound up getting fired by the 49ers in the middle of his fourth season.
''A lot of good things happened there,'' Nolan said, pausing briefly before adding, ''Obviously, getting fired is not a good thing.''
Despite the ugly ending, he insists that beating a team he knows so well won't provide any extra satisfaction.
Nolan, like everyone in the Falcons' organization, has his eyes on the Super Bowl. The 49ers just happen to be the ones standing in the way.
''It doesn't change the competitive nature of the game and what we're doing,'' Nolan said Tuesday. ''I don't want to sit here and tell you it makes it any sweeter or not whether we win or lose. It really doesn't.''
His father, Dick Nolan, coached the 49ers for eight seasons, making back-to-back trips to the NFC championship game in the early 1970s. Both times, they were turned back by the Dallas Cowboys.
Of course, San Francisco went on to capture five Super Bowl titles, but that glorious era had long since passed when a second Nolan took over the team in 2005. The 49ers were coming off a 2-14 season, matching the worst in franchise history, and faced a massive rebuilding job.
Nolan made plenty of missteps, most notably in his very first draft when he chose quarterback Alex Smith with the top pick over a local kid who turned out to be pretty good, Aaron Rodgers. The 49ers went through a parade of offensive coordinators, none of whom was able to transform Smith into a competent starter.
San Francisco improved to 4-12 and 7-9 in Nolan's first two seasons, but slipped back to 5-11 in 2007. When they started the next season 2-5, he was let go.
But Nolan's influence is still felt on a team that is one win from the Super Bowl for the second year in a row. Where would the defense be without linebacker Patrick Willis, safety Dashon Goldson and tackle Justin Smith, all picked up during the Nolan era? Likewise, imagine the offense without three more of his players: running back Frank Gore, tight end Vernon Davis and left tackle Joe Staley.
''He helped me out,'' Goldson said of his former coach. ''He helped form me into a good football player.''
Nolan stays in contact with some of the players he coached in San Francisco, and he takes pride in the success of the team since Jim Harbaugh took over in 2011.
''I just wish it had worked out a little better for me at the end,'' Nolan said. ''There was a lot of work to be done, but they're reaping the benefits of it now, which is great. I enjoy watching those guys.''
Nolan will be on the hot seat Sunday, facing a quarterback coming off one of the greatest performances in playoff history.
Colin Kaepernick, who took over the job from Smith late in the season in a much-debated move, erased all doubts that he's the right man for the job in a 45-31 demolition of the Green Bay Packers in the divisional round. He passed for 263 yards and two touchdowns. More dazzling, he set a quarterback playoff record by rushing for 181 yards and a pair of scores.
The Falcons' defense has struggled against similarly skilled quarterbacks, which will likely mean a lot of late nights for Nolan this week as he tries to come up with a scheme that will at least slow Kaepernick.
''Lately, we've faced a lot of these young guys who have great legs,'' Nolan said. ''Everybody faces the same problems when facing those guys. You have to be very disciplined in what you do because it adds a player to the scheme that you're trying to stop. Usually, the quarterback takes the ball and gives it to somebody. That's a guy you don't have to account for. But, if all of a sudden he's got the option to keep the ball ... now you're in trouble.''
Kaepernick has been compared to Carolina's Cam Newton, who had two of his better games against the Falcons.
In the first meeting between the division rivals, Newton passed for 215 yards and two touchdowns, while rushing for 86 yards and another score. When the teams met again last month, Newton was even better. He put up Kaepernick-like numbers - 287 yards and two touchdowns passing; 116 yards rushing, including a 72-yard TD - in a 30-20 upset of the Falcons, one of only three losses for the NFC's top-seeded team.
Last week, in Atlanta's opening playoff game, another duel-threat quarterback, Seattle's Russell Wilson, gave the Falcons fits. He passed for 385 yards and led the Seahawks in rushing with 60 yards, accounting for three TDs and leading his team back from a 20-point deficit in the fourth quarter. The Falcons needed an improbable rally of their own to pull out a 30-28 victory.
''These young guys, they are athletic and they can run,'' Nolan moaned. ''That creates a whole new set of problems.''
That said, Nolan has worked wonders masking Atlanta's weaknesses on defense, confusing opponents with a variety of formations, blitzes and stunts. For instance, he might blitz his safeties and drop the linemen into pass coverage - anything to cause the offense some uncertainty.
From a personnel standpoint, he lost perhaps his best cornerback, Brent Grimes, to a season-ending injury in the very first game, and had to come up with new ways to get pressure on the quarterback after underperforming defensive end Ray Edwards was released. Now, in the biggest game yet, he might have to get by without his top defensive end, John Abraham, who is hobbled by an ankle injury.
Nolan looks forward to the challenge.
Sure, he would like another shot at being a head coach - and already met with the Eagles about their opening - but he insists that being a coordinator is the best job in football.
''Being a head coach might be great, but there's a tremendous amount of headaches and stuff that doesn't even involve football,'' Nolan said. ''As a coordinator, you get to call a game and you get to coach guys. That's it.''
---
Follow Paul Newberry on Twitter at www.twitter.com/pnewberry1963
---
Online: http://pro32.ap.org and http://twitter.com/AP-NFL
---
---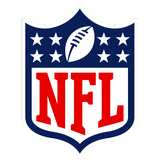 Get more from National Football League
Follow your favorites to get information about games, news and more
---